A group of creative students challenged with producing a budget version of the John Lewis advert in just six hours have created a brilliantly crafty spoof.
Students from the London School of Communication Arts were given just £600 to produce a parody John Lewis video by MyVoucherCodes.
The advert sees characters from the #BounceBounce video recreated in wool, felt and cardboard, including everyone's favourite pup, Buster the Boxer.
They students even recorded their own Buster vocal track for the video.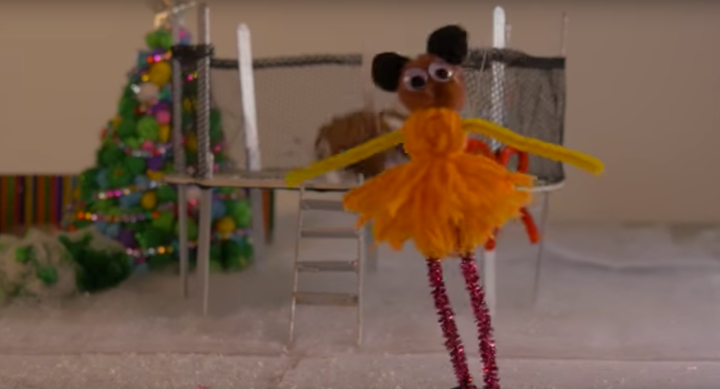 Rollo Skinner, one of the students who produced the video, said: "We're very flattered that our video is being used for this campaign. Everyone in advertising treats the John Lewis advert like a public holiday, so to be able to do something this reactive was a fantastic challenge and one we had a lot of fun doing.
"We can't wait to see everyone's reaction and it was of course lovely to see a few grown men playing with dolls all afternoon."
This year's real advert features the story of a little girl and her dog who both love to bounce, set to a version of Randy Crawford's One Day I'll Fly Away.
And here's the real thing, so you can make up your own mind which is best: