Diversity troupe leader Ashley Banjo has said the controversy surrounding the group's recent performance on Britain's Got Talent, which reflected on the events of 2020, is indicative of a deeper issue in British society.
Reflecting on the performance in a new interview with GQ Hype, Ashley admitted he was surprised at how much the Black Lives Matter-inspired section of the routine ended up being focussed on.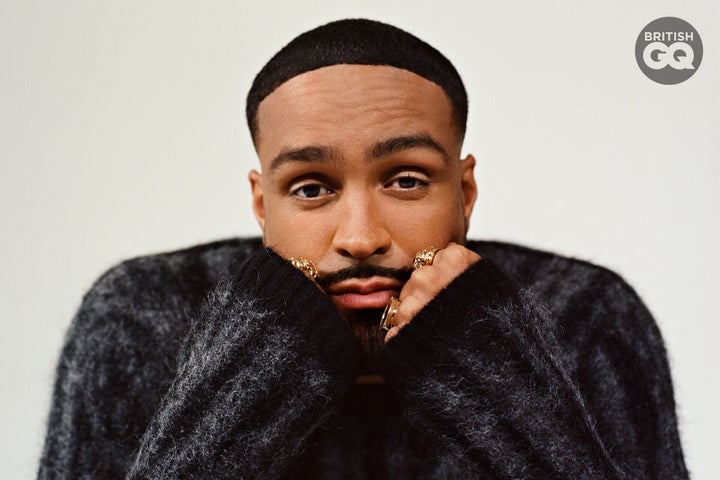 Asked about "that Diversity BLM performance", Ashley explained: "I'm proud for it to be [called that], but it's really interesting how you coined it our 'BLM performance', because it wasn't.
"What I find the most incredible thing about all of this is that the Black Lives Matter element of the routine is the part that stuck with people, which, like I said, I can't reiterate enough how much I'm proud of.
"But the performance itself was supposed to be a roundup of everything that we felt in the year; a summary of the things that have affected us... it was an idea of unity, the idea of hope. And obviously, as part of that routine, it would be impossible to ignore how much the Black Lives Matter movement, the idea of racism coming to the forefront of global attention, is present. It's here and it's right now.
"So in our summary of the year, it was impossible for me not to reflect upon it."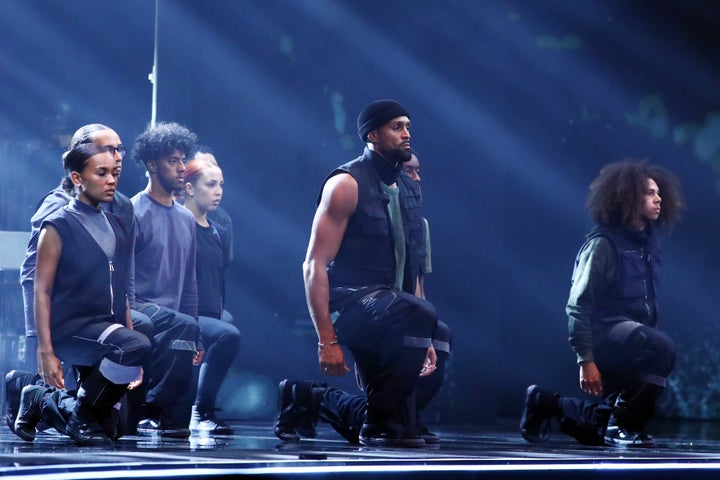 Insisting he always had the full support of ITV, Ashley continued: "I said to them on the phone that week before, 'This is what I think I'm going to do'. And they were great with it. That's really important. They didn't say anything until we turned up on the day. We turned up and we rehearsed.
"I think it was a bit of a shock for everybody [there]. Everyone was like, 'Wow, this is where you're going'. But as much as it was a shock, I don't think as many people have ever taken me aside individually. The first run-through in rehearsal, people said they either were in tears or that it connected with them. That for me was so important."
The Diversity performer was also asked whether he thought the complaints were a symptom of a "significant problem with British culture".
"I think a significant problem is an idea of perspective, right?" Ashley said. "I feel like, to some people, there is a massively significant problem, and to others there is no problem. And it is that spectrum, for me, that's the problem.
"You know, I can't pin it to one specific moment. The idea that there are some people who didn't even really know that racism still exists – that's the problem for me. That's why it's the right stage. That's why I'm so passionate about creating these performances.
"And I'm also really passionate about freedom of speech and about open conversation and opinion. I love this country. That's why I love living here and that's one of the beautiful things about living here: the fact that we can all speak our mind.
"But if the moment I, as an artist, from a show like Britain's Got Talent, can't use my four minutes to say what I like and have it come from the heart, and not even say it offensively, but just say [it] honestly and artistically, that's an issue."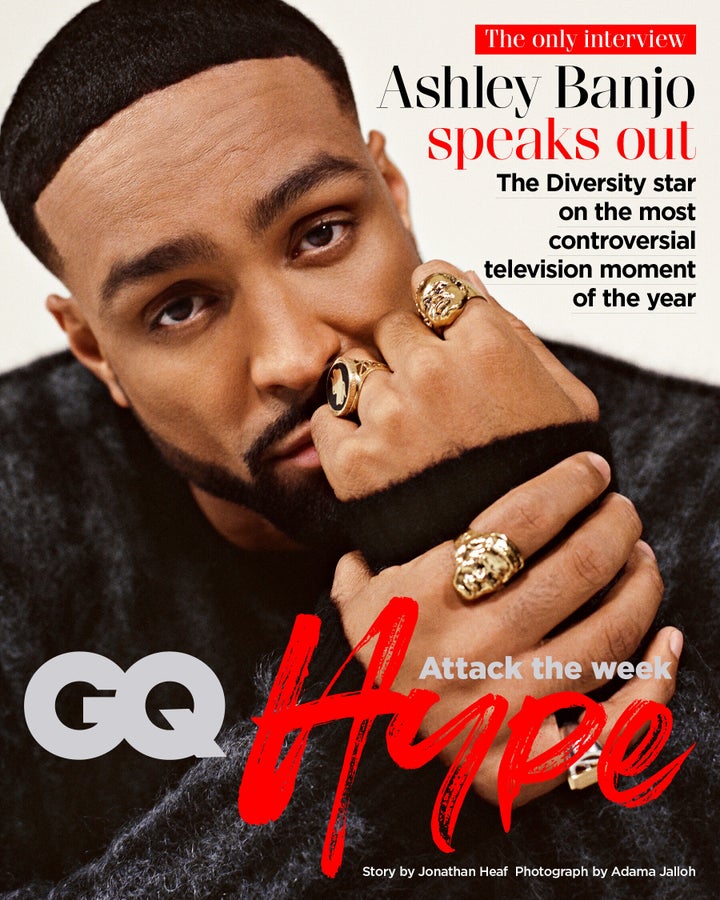 He added: "I just want people to know racism is real, and, right now, we're shining the light on the idea that Black lives matter, because they do. And the moment that there are other oppressed minorities or other issues to shine the light on, I'll be there with bells and whistles on saying, 'If this is wrong, it needs changing'.
"But right now, we are talking about the fact that Black lives matter. And if you can't get on board and support that and dig deeper than just blaming a few people who have an opinion that you might not agree with, you need to take a look at yourself."
An Ofcom spokesperson previously said of the complaints received about Diversity's performance: "We carefully considered a large number of complaints about this artistic routine, an area where freedom of expression is particularly important.
"Diversity's performance referred to challenging and potentially controversial subjects, and in our view, its central message was a call for social cohesion and unity.
"Any depictions of violence by the performers were highly stylised and symbolic recent global events, and there was no explicit reference to any particular political organisation – but rather a message that the lives of Black people matter."
Reacting to Ofcom's ruling, troupe leader Ashley Banjo wrote on social media at the time: "Creativity is always a leap of faith. All I did what was what felt right and I'd do it 100 times over.
"Sending love to everyone that stood by us."
Read Ashley Banjo's interview in full on GQ Hype.