The model who has starred on the covers of Vogue and Elle, to name but a few, told Lorraine Kelly: "I've had a lot of people tell me you're not going to make it, you're fat."
Although designers are not as fixated on making garments for tiny women as they used to be, there is always a danger of empty talk in order to please the masses.
She told Lorraine she's glad designers brought back curve models for another season.
"There wasn't just this tokenism of having us in February," she said, "they brought us back in September."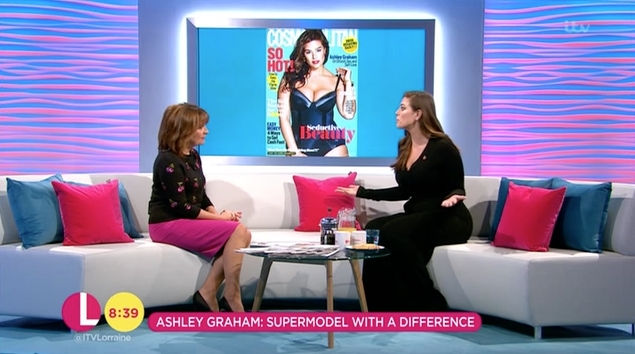 This repeated use of curve models has huge implications for the industry.
It shows that women with fuller figures don't just merit being dressed by designers, but should also be celebrated - as everyone should.