When a hungry baby is ready for milk, there's no stopping them.
Well that's definitely true of this little tot, who launched himself forward when he noticed a bare-breasted statue at a museum.
Initially looking at the boob with fascination, the baby then decided to suck on it while his mum laughed behind him in hysterics.
We can only imagine the confusion when he realised no milk was coming out, sadly.
"This museum has free snacks!" the caption read.
Hilariously, dads related to the photo.
"My son would definitely do this," one dad wrote.
"This would totally happen with my daughter," wrote another. "Beautiful moment showing natural instinct. I love it!"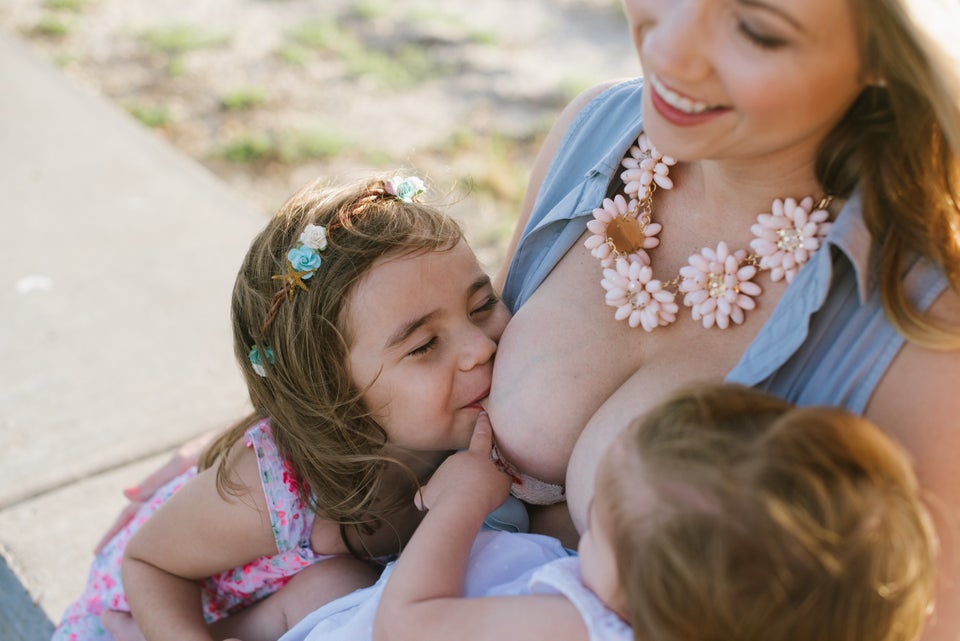 Breastfeeding Tandem Photography