A BBC cameraman has been hospitalised after his foot was reportedly run over by Jeremy Corbyn's chauffeur driven car.
Giles Wooltorton was part of a media scrum which developed as the Labour leader approached the Institute of Engineering, in central London, where a meeting to decide the final wording of the party's manifesto is being held.
Pictures show the moment the car struck the cameraman as Corbyn's car whizzed into a parking garage. A police probe has now been launched.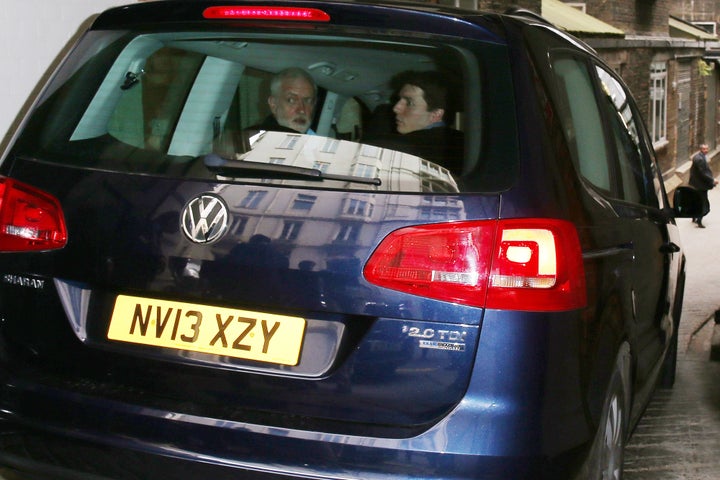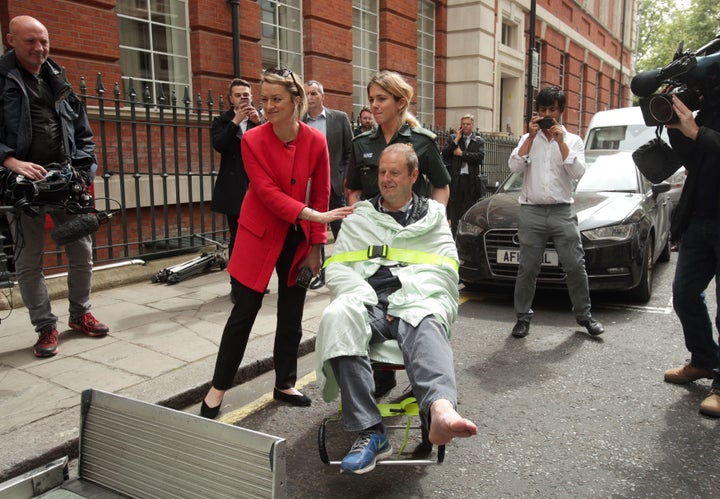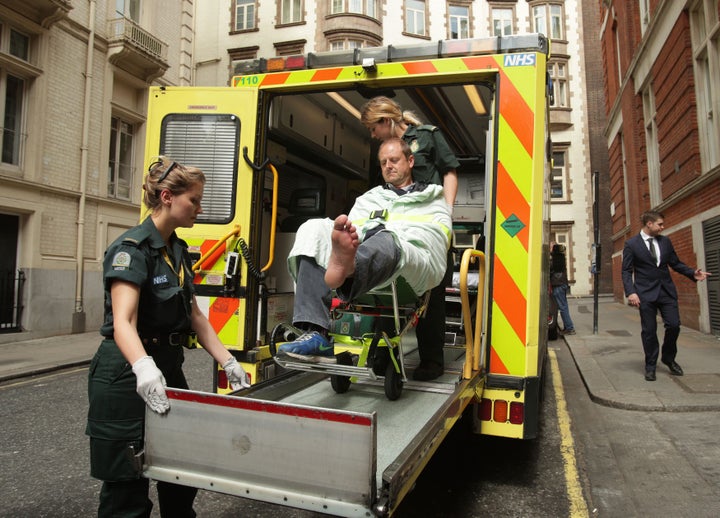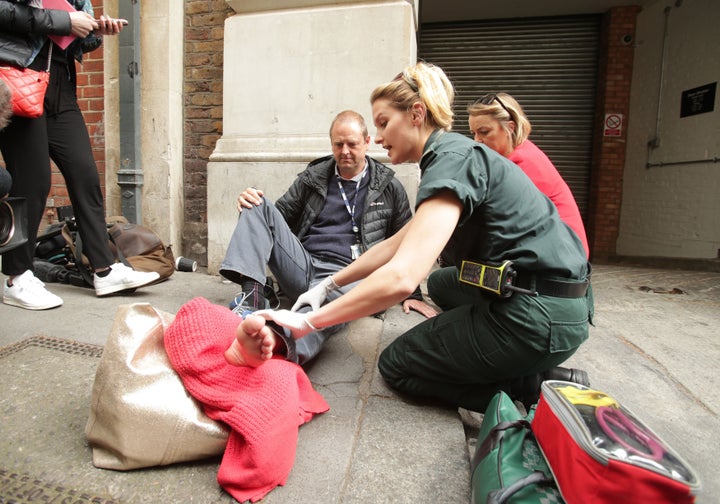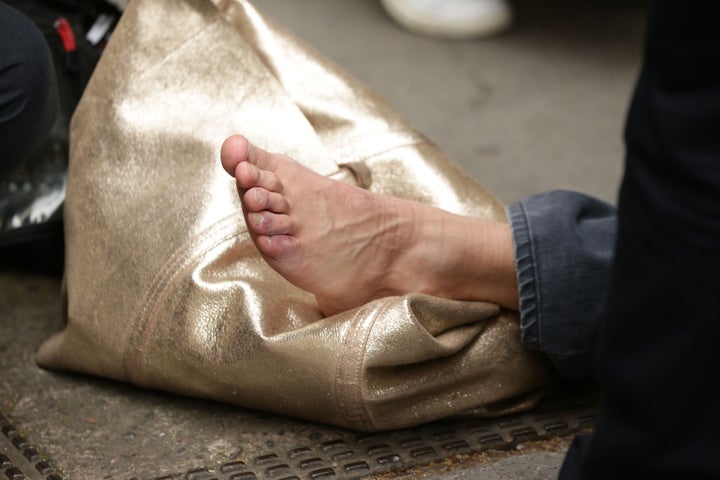 BBC Political Editor Laura Kuenssberg was seen calling 999 and directing an ambulance to her colleague.
A Corporation spokesperson told HuffPost: "We are aware of the incident but at this stage our priority is that our staff member is OK."
The Sun's Harry Cole reported a Labour source as saying the party was "still trying to ascertain facts" surrounding the event but that they had "obvious sympathies" with anyone hurt.
Corbyn was being driven by officers from the Metropolitan Police's royal and specialist protection unit. The force now faces a probe into what happened, the Evening Standard reported.
A Scotland Yard spokesman said: "Officers from the Met's royalty and specialist protection unit were carrying out operational work in Savoy Place WC2R when it is believed a member of public was injured by one of the vehicles.
"London ambulance service attended and took the injured man to a south London hospital with non life-threatening or life-changing injuries. As is routine, the MPS will refer the incident to the directorate of professional standards."
Reporters were quick to tweet video of the incident, along with pictures of the staffer lying on the floor being comforted by colleagues.
Thursday afternoon's gathering is a crucial moment as Labour prepares its policies for government.
Labour's 'Clause V' meeting to approve its 2017 general election manifesto takes place at noon today. Normally these meetings are a final policy rubber-stamp by the leader and Shadow Cabinet plus a host of acronyms that the party loves so much: the National Executive Committee (NEC), Joint Policy Committee (JPC) of the National Policy Forum (NPF), the Parliamentary Committee of the Parliamentary Labour Party (PLP) and the Trade Union and Labour Party Liaison Organisation (TULO).

Of course the leak of the draft manifesto (and full marks to the Mirror and Telegraph for getting it first) has ensured the meeting has even more attention, so much so that Jeremy Corbyn had to abandon a morning launch of a new poster showing the Tories 'Holding Britain Back'. Ex-JC spinman Matt Zarb-Cousin is blaming 'Labour HQ' for the leak and 'undermining' the leadership, but he should know that the Clause V meeting has so many members it's a veritable colander.