She said: "The largest comment against remaining in the EU seems to be all this red tape, this democracy that isn't happening.
"I'm not sure I want to hand back more power to a government that's made £12 million (sic) of cuts to welfare, that's seen child poverty rise.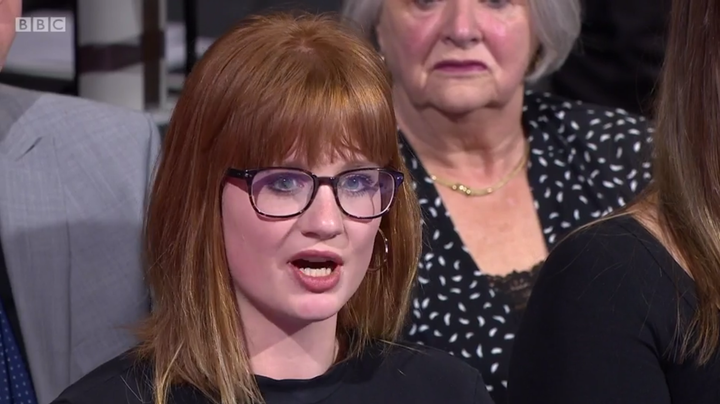 "I just don't want to see that. It doesn't seem that if they get all that power they'll be doing things for the people.
"They need someone to answer to."
Her comments were met with applause and even a whoop from the rest of the audience.
Green Party MP Caroline Lucas exclaimed: "You are absolutely right!"
Host, David Dimbleby, then asked: "Are you saying you feel safer in the EU?"
She replied: "Like the non-discrimination and gender laws that were spoken about, how do we know our government is going to protect those?"
The mix-up came from Dreda Say Mitchell, a writer and columnist who backs 'Brexit' amid fears over the democratic deficit.
Mitchell: "Are we saying David, as a country we are the fifth largest economy ..."

Miliband: "It's Ed, actually ..."

Mitchell: "Sorry, Ed."
She was clearly mortified (watch the clip in the link below).
David Dimbleby presented the debate from Ipswich. On the panel were Ed Miliband, David Davis, Caroline Lucas, Dreda Say Mitchell and Steve Hilton.