A Question Time audience member laid into Tony Blair's record of winning elections, saying that despite Corbyn performing well enough last night to rebut his critics, he should remain leader at the behest of Labour members - not MPs.
She tackled a fellow viewer, saying: "I cannot believe that you are defending the Tony Blair government that took us to war in Iraq. How can you ignore that?
"Jeremy Corbyn has the biggest mandate of any leader who's ever been elected.
"This is a democratic process - it's not up to Labour MPs to decide who is leader of the Labour Party."
Tap the picture below to launch slideshow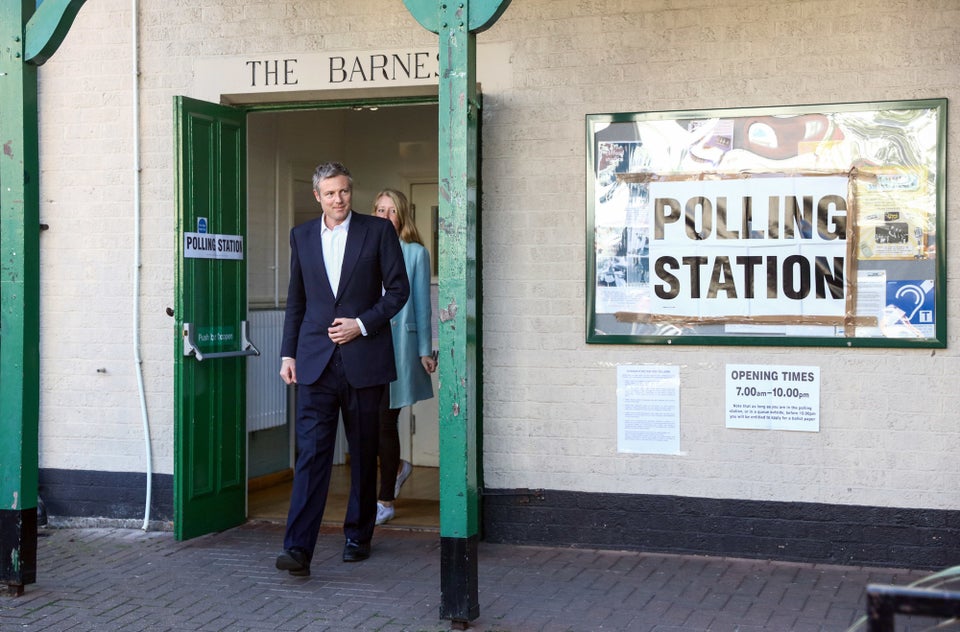 Polling Day Voters
She was defending Corbyn as it emerged Labour had lost council seats - despite a pre-election prediction by the party leader to the contrary.
"We are not going to lose seats, we are looking to gain seats where we can," Corbyn said on Tuesday.
His spokesman later claimed the quote had been "misinterpreted", insisting he had meant to say the party was "not in the business of losing seats".
Speaking as results from Thursday's election were revealed, Scottish Labour leader Kezia Dugdale acknowledged her party had not had a good night.
"There's no doubt that our defeat for the Labour party is painful, but it is not the end of our campaign," she said.
"We will continue to argue for Labour values, Labour ideas and Labour principles. Our work to renew the Scottish Labour party so that it is fit to serve the people of Scotland, continues."