The Business Secretary was repeatedly berated by attendees, with his words repeated back at him as tensions rose around the High Court's ruling on Friday to refer Article 50 to parliament.
"Public money has been wasted fighting this that could have been spent on public services," one woman at the Watford debate said. "And Sajid Javid, I don't know why you aren't more embarrassed to represent your party today, it's an embarrassment".
Javid dismissed suggestions the government was in disarray over Brexit - drawing noises of derision from the audience.
Another member of the audience said the government "doesn't have a clue" what it's doing over Brexit.
"We all know the reason the government and the cabinet don't want this going to the Houses of Parliament and that's because they haven't got a clue what they're doing," the woman said. "The devil's in the detail and they have not got a clue what they're doing."
Javid responded to say he "understands" what the woman said. "It's not the same thing as saying the government doesn't have a plan," he said to growing heckles from the audience. "You wouldn't expect a running commentary on this."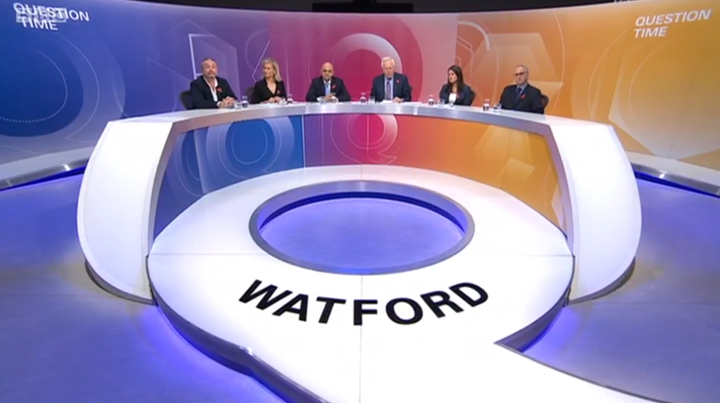 David Dimbleby presented the weekly topical debate from Watford.
Panellists included Conservative communities secretary Sajid Javid MP, Labour's Lisa Nandy MP.
They were joined by editor-in-chief of the Economist Zanny Minton Beddoes, talk show host Charlie Wolf, and radio presenter Huey Morgan.