Travelling can be hard when you're vegan, especially as not all restaurants cater for those who stick to a plant-based diet.
But now Happy Cow, a directory for vegan eateries, has revealed a list of the best cities around the world for those who don't eat dairy or meat – as well the restaurants you need to try.
A decade ago, there were 625 fully vegan restaurants listed on the site. Now, there are 8,100 vegan restaurants listed, showing just how much has changed in a relatively small period of time.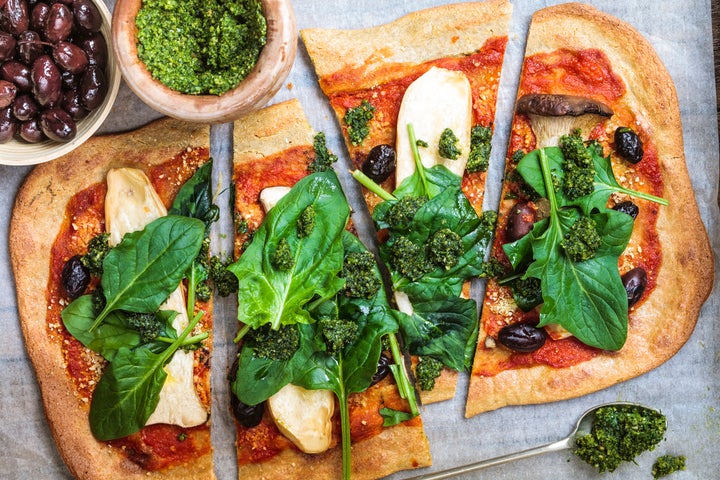 And with the UN recommending that a plant-based diet is one of the biggest ways to tackle climate change, it's likely this will shoot up again in the next 10 years as more people shift away from eating meat.
Here's where to get your vegan fix while travelling, according to Happy Cow:
London is a great place for vegans worldwide, with 125 vegan restaurants within a five-mile radius of the city. Some notable establishments include the UK's first vegan cheese shop La Fauxmagerie, Death By Pizza in east London, and vegan chicken shop The Temple Of Seitan.
If you're not after fast food, check out vegan Japanese restaurant Itadakizen, while Zionly Manna offers a taste of the Caribbean from its cafe in Peckham. Camden Market has also been praised for its selection of vegan food stalls – you really can't go wrong.
New York City comes in second place for its vegan fare, with 111 vegan restaurants within a five-mile radius of the city. Blossom, Avant Garden and XYST are recommended for upscale, contemporary fine vegan dining, while those interested in vegan Korean food should check out Hangawi and its sister restaurant, Franchia Vegan Cafe. Vegan bakeries are also in plentiful supply.
Berlin also caters for vegans, with 62 eateries within a five-mile radius. Grab pizza at La Stella Nera, vegan burgers at Vedang, or a vegan döner kebab at Vöner der Vegetarische Döner. For those up for something a little different, you can get vegan Vietnamese cuisine from 1990 Vegan Living and Quy Nguyen - Vegan Living.
Los Angeles boasts 49 fully-vegan restaurants, 19 of which are Thai restaurants – Arraya's Place and Satdha come highly recommended. The city is also home to Ethiopian restaurants, a vegan cheese restaurant called Vromage (great name), Japanese restaurant Shojin and the world's first and only Cuban vegan restaurant, Equelecua Cuban Cafe.
Toronto is in fifth place for vegan cuisine, with Apiecalypse Now vegan pizzeria coming highly recommended. Those in the market for brunch are advised to head to Bloomers. Mythology Diner has some vegan takes on diner classics, while Fresh is one of the more popular vegan restaurant chains in the city.