Binky Felstead and her boyfriend Josh 'JP' Patterson have introduced their newborn daughter to the world.
Speaking to Hello!, Patterson said: "Having India has cemented us - even more than we were before."
Felstead added: "We're a family now. She just loves cuddles and everyone's saying she looks like Josh, but she has both our dark hair."
The new parents shared that India weighed 7lb 13oz when she was born at St Mary's Hospital in Paddington.
Felstead said she had a "dream" labour, adding that it was all over "very quickly".
Patterson said: "I burst into tears when [India] was born. When you've seen your partner give birth you end up feeling emotions for them that you've never felt before."
The 26-year-old called it the "best surprise" and said that she and Patterson weren't a couple when they found out.
"I want to be a little family, to be honest, but I'm going to be okay either way," Felstead told Hello! at the time.
"Whatever happens, this baby is not going to be affected."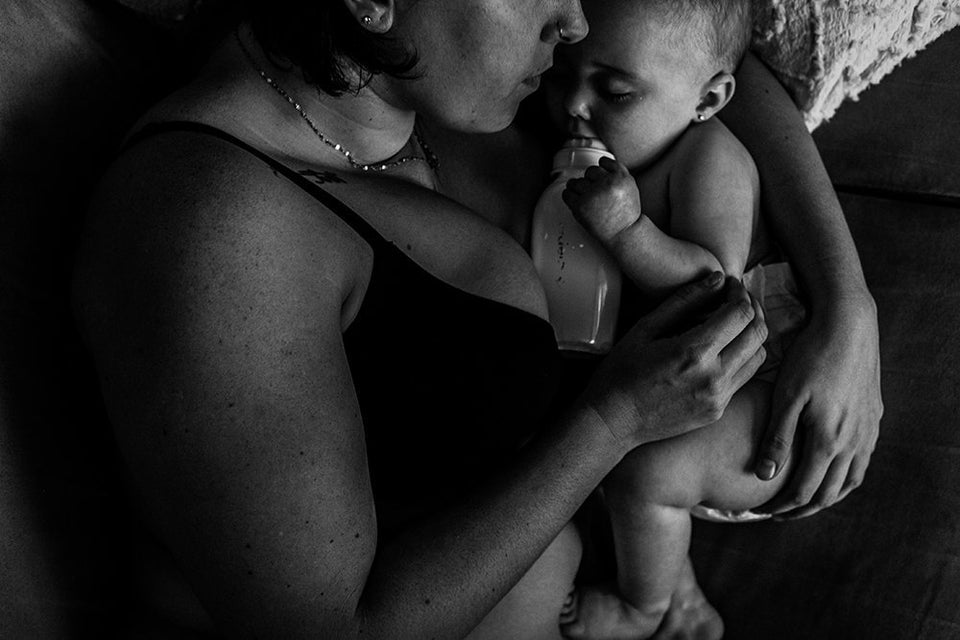 'Fed Is Best' Celebrates Mums Feeding Babies