Jeremy Corbyn should avoid the "elephant trap" of a snap general election that could be used to ram through a no-deal Brexit, Tony Blair is to warn.
In a speech on Monday, the former prime minister will argue that if Boris Johnson is allowed to call an election for November, parliament would be suspended during the October 31 deadline for exit and could do nothing to stop it.
At the same time, Corbyn will use his own speech in Salford to say that Labour is doing "everything necessary to pull our country back from the brink" of quitting the EU without an agreement with Brussels.
Blair will praise his successor for so far holding off a vote of no confidence and for prioritising instead a cross-party effort this week to pass emergency legislation to force Johnson to extend the UK's membership of the EU beyond Halloween.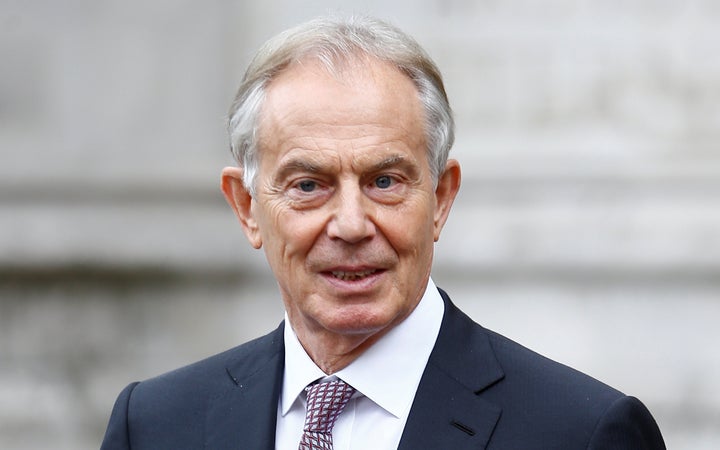 Several MPs believe that the PM would respond to such legislation by simply moving towards a snap poll, daring Labour to vote against the idea.
Fears that the Tories will do anything to ram through a no-deal were heightened on Sunday when Michael Gove refused to say if Johnson would comply with any emergency law requiring him to seek an EU extension after October 31.
Under the Fixed Term Parliaments Act, an early election can be called if two- thirds of MPs vote for one, but that would require Labour to join the Conservatives in agreeing to the idea.
But in his speech to the Institute for Government think tank, Blair will say that the opposition would make a huge mistake in backing such a poll without first ensuring no-deal will not happen.
A second referendum should instead be held on any no-deal plan, he will say.
"It is counter-intuitive for opposition parties to refuse an election. But in this exceptional case, it is vital they do so as a matter of principle, until Brexit is resolved," the former Labour PM will say.
"If the government policy is to come out with no-deal, then either parliament should agree it, or the people. If parliament cannot agree, then the right way to consult the people is not through a general election but through a referendum.
"In backing away from the idea of himself as a 'caretaker Prime Minister' Jeremy Corbyn has behaved responsibly, and if he continues to put country first, he will benefit the country and himself. He can now play a decisive role in how Brexit develops.
"But he should see an election for the elephant trap it is. If the government tries to force an election, Labour should vote against it."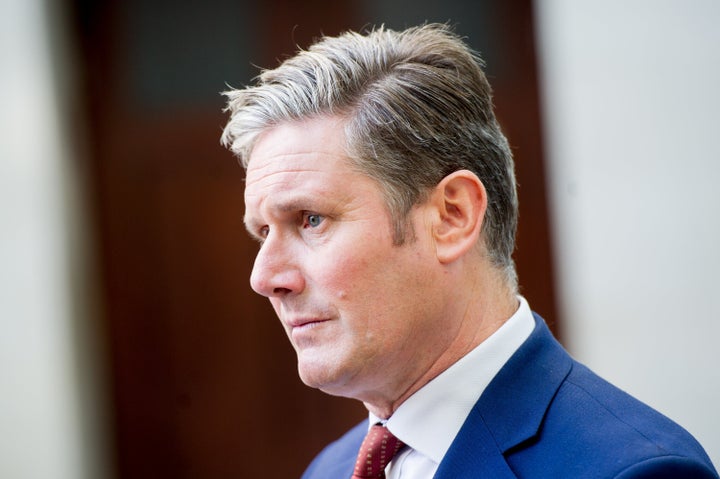 Several Labour, Tory, Lib Dem and independent MPs privately agree with the Blair argument.
On Sunday, shadow Brexit secretary Keir Starmer refused to say how Labour would handle Johnson's attempt to trigger a no-deal election, but he did hint that the party was prepared.
"What we're not going to do is allow Boris Johnson, on top of what he's already done, to say, 'well, I'll arrange things so that we crash out during the course of a general election, which I, Boris Johnson, may not win.' That would add insult to injury in terms of what he's already doing."
Blair will say: "The Brexiteers are laying a trap, to seem as if pushed into an Election against their will, when they're actively preparing for it."
However, some MPs believe that Johnson's main priority is to get a Brexit deal before the October 31 deadline and that threats to hold an election are mere bluff.
Apart from the fact that polling still gives the Brexit Party a damaging role, they argue that any election in the immediate aftermath of a no-deal would be highly risky given the danger of border chaos at Dover without any EU agreements.
Downing Street advisers to the PM are understood to be deeply divided over whether to call a snap election.
Independent Group for Change leader Anna Soubry told HuffPost UK: "I think there's a lot of nonsense about this [a snap election]. I think they are stoking that to frighten people I don't think they will dare go to the polls until they've delivered Brexit.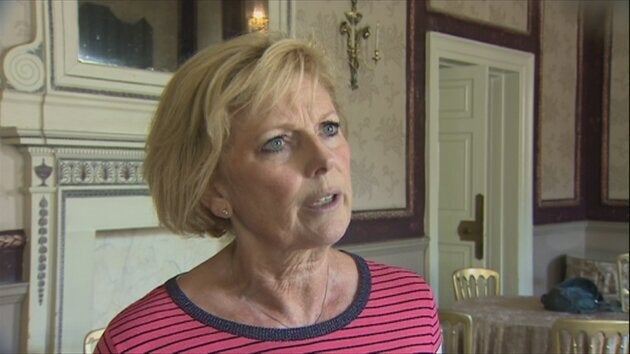 "I don't see Johnson going to the polls. It's all well and good being 11 points ahead of Labour but he's still only on 31 [per cent], you don't get a majority on 31 and he'll have the Brexit party snapping at his heels."
Amid fresh speculation that the PM was preparing to face down the hardcore Eurosceptics known as 'Spartans', Soubry said that Johnson seemed to be working on a variation of May's Brexit deal.
"The bigger danger is that because people are so fed up with the whole thing, he finds he gets something which will be sufficient to pass what I call the Priti Patel test.
"People like her will vote for it even if it doesn't make a scrap of difference and in some ways staggers the backstop or whatever, it will be meaningless.
"But they know they have to deliver Brexit and so I can absolutely foresee that he could get something and on that basis we then would leave. That worries me more as somebody who thinks we should go back to the British people rather than a general election.
"There are two strands of Spartans. A hard core nine or 10 mad as a box of frogs and then there are people like Priti who can be appeased and who no doubt is very happy in her job as Home Secretary.
In his own speech, Corbyn will say: "The battle to stop No Deal isn't a struggle between those who want to leave the EU and those who want continued membership.
"It's a battle of the many against the few who are hijacking the referendum result to shift even more power and wealth towards those at the top."