Foreign Secretary Boris Johnson managed to describe the entire continent of Africa as "that country".
While speaking to the Conservative Party conference in Birmingham, Boris Johnson said: "Life expectancy in Africa has risen astonishingly as that country has entered the global economic system."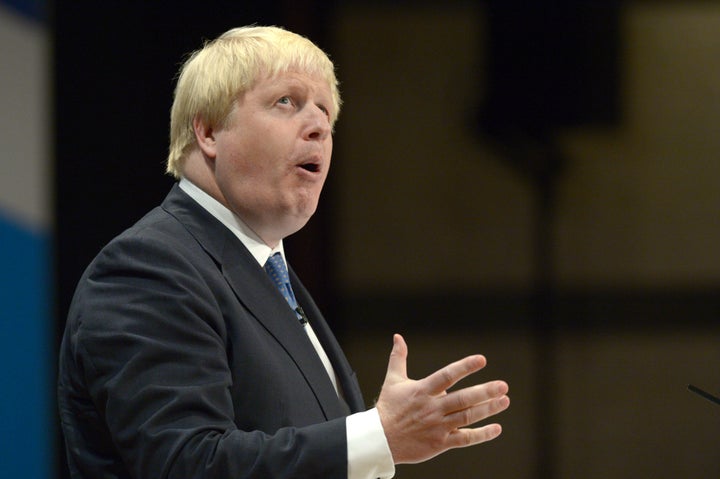 He added that countries across Africa were becoming more authoritarian, according to ITV.
A number of Twitter users expressed their disbelief at the foreign secretary's blunder...
This is not the first gaffe Johnson has made regarding the continent.
In a 2002 column for the Daily Telegraph, Johnson wrote: "It is said that the Queen has come to love the Commonwealth, partly because it supplies her with regular cheering crowds of flag-waving piccaninnies...
"They say [Tony Blair] is shortly off to the Congo. No doubt the AK47s will fall silent, and the pangas will stop their hacking of human flesh, and the tribal warriors will all break out in watermelon smiles…"
He also accused Russia of being "complicit" in carrying out war crimes in Syria and said the UK "must be humble and realistic enough to accept that in many eyes the notion that we could endlessly expand the realm of liberal democracy was badly damaged" by the Iraq War.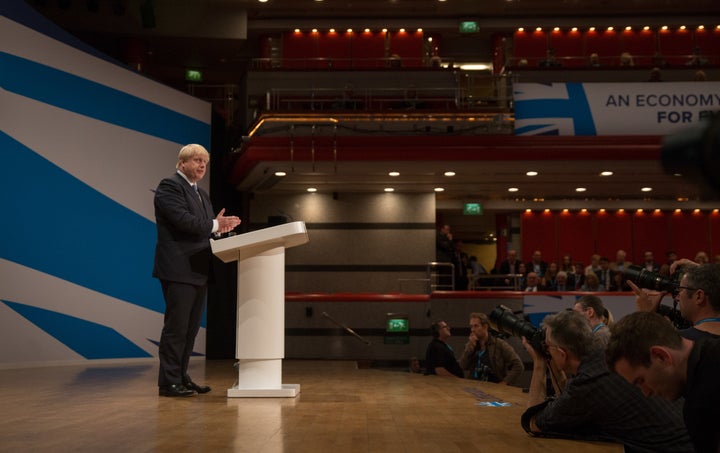 Meanwhile, he said free market capitalism was "seriously discredited by the crash of 2008, and the global suspicion of bankers".
He likened those two issues to "punches" which had led to a lack of confidence.
"If you look at the course of events in the last 10 years, I am afraid you can make the case that it is partly as a result of that lack of western self-confidence - political, military, economic - that in some material ways the world has got less safe, more dangerous and more worrying," he said.
"After a long post-war period in which the world was getting broadly more peaceful, the number of deaths in conflict has risen from 49,000 in 2010 to 167,000 last year.
"The global number of refugees is up by 30% on 2013 to 46 million last year."
He added that British values "continue to lift the world out of poverty" and praised the BBC for acting as an "ambassador" for those values.
Related