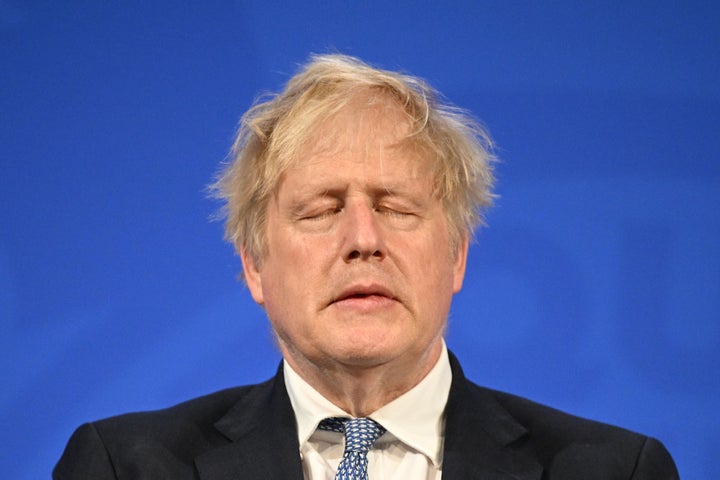 The prime minister's anti-corruption tsar has quit and said Boris Johnson must resign for breaking the ministerial code.
Weston-super-Mare MP John Penrose said the PM had failed to acknowledge clear criticism of his leadership in Sue Gray's report into the partygate scandal.
He said that as a result, it was "pretty clear" that Johnson had broken the ministerial code.
Penrose said the PM - who is already facing a vote of no confidence in his leadership this evening - should "stand aside" as Tory leader.
The Gray report blamed "senior leadership" at the top of government for the lockdown-busting parties which took place in Downing Street.
In a letter to Johnson, Penrose said Johnson had failed to address this aspect of the report in his response to Lord Geidt, his ethics adviser.
Penrose said: "The only fair conclusion to draw from the Sue Gray report is that you have breached a fundamental principle of the ministerial code – a clear resigning matter.
"But your letter to your independent adviser on the ministerial code ignores this absolutely central, non-negotiable issue completely. And, if it had addressed it, it is hard to see how it could have reached any other conclusion than that you had broken the code."
He added: "As a result, I'm afraid it wouldn't be honourable or right for me to remain as your anti-corruption champion after reaching this conclusion, nor for you to remain as Prime Minister either.
"I hope you will stand aside so we can look to the future and choose your successor."
Speaking to Radio Four's World At One, Penrose said: "I'm afraid this feels like the end, or the beginning of the end."
Meanwhile, Guildford MP Angela Richardson said she would also be voting against the PM tonight.
In a statement posted on Facebook, she said: "From the very beginning of the issues surrounding the prime minister's conduct during the lockdown period and his subsequent answers to parliamentary questions, I have been consistent in my views about the standards people expect of those in high office.
"Last week, I made a statement following the publication of the full Sue Gray report that questioned whether those standards had been upheld. The deep disappointment I expressed in a previous statement in January has not abated.
"Given that, I will be voting no confidence in Boris Johnson this evening."
Former cabinet minister Jeremy Hunt, who Johnson beat to the Tory leadership in 2019, also announced that he was voting against him.
Former Tory chief whip Andrew Mitchell, who was not among those who submitted a letter of no confidence, also confirmed he will vote against the PM.
And Gary Pawsey, the MP for Rugby and Bulkington, tweeted: "With a general election only two years away now is the right time for a new leader to bring about the changes we need to restore the country's confidence in the government & ensure a Conservative victory in 2024."