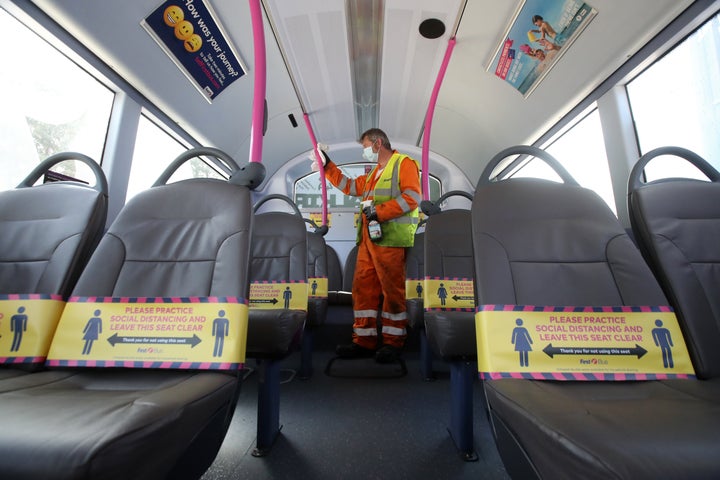 Coronavirus has changed everything. Make sense of it all with the Waugh Zone, our evening politics briefing. Sign up now.
Boris Johnson has said he hopes to reduce the two-metre social distancing rule designed to prevent the spread of coronavirus.
The prime minister revealed on Wednesday he had instructed the government's Scientific Advisory Group for Emergencies (Sage) to review the current guidelines.
"My own hope is that as we make progress in getting the virus down, in reducing the incidence, that we will be able to reduce that distance," he told senior MPs.
Speaking to the Commons liaison committee, Johnson said cutting the distance people were advised to stay apart from each other would help revive the hospitality sector.
Many small restaurants, cafes, pubs and shops would struggle to operate with the current rules in place.
Johnson said the government was "trying to go as fast as we can" to reopen the hospitality industry.
He told MPs: "It is very difficult to bring forward hospitality measures in a way that involves social distancing but I'm much more optimistic about that than I was.
"We may be able to do things faster than I had previously thought."
Under the current lockdown guidelines, people are also allowed to meet one person from outside their household as long as they are outdoors and remain two metres apart.
Countries including France, China and Hong Kong have imposed a one-metre rule instead.
But Johnson added the scientists on Sage had so far maintained there was "a very considerable reduction in risk at two metres".
Sir Patrick Vallance told MPs earlier this month a minute at two metres' distance carries around the same risk as six seconds at one metre as he underlined the importance of current distancing rules.
Public Health England's medical director, professor Yvonne Doyle, told the Commons science committee on Friday the current rule would be subject to "continued investigation" to see if it was "actually necessary".