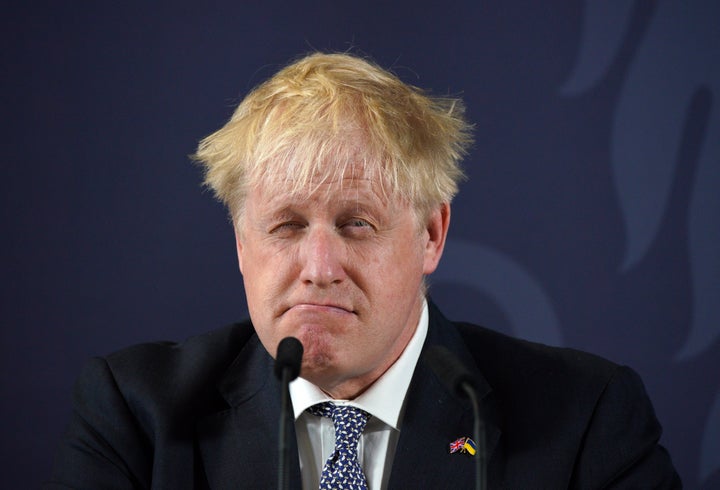 Boris Johnson has given a confused and confusing speech – that's the verdict on social media, at least – as the prime minister tried to put his premiership back on track.
Johnson spoke in Blackpool days after 148 of his own MPs – or 41% – voted to kick him out of No 10. And in an effort to ease their concerns about his leadership, the PM threw the kitchen sink at his problems as he lurched from policy to promise. Many struggled to find a coherent agenda at the heart of it.
Some couldn't find the thread
While the address was supposed to focus on the housing crisis, it took some time to get there.
Johnson riffed about the government being "firmly on your side" in cutting living costs, and British farmers got a special mention.
"We do not grow many olives in this country that I am aware of – why do we have a tariff of 93p per kilo of Turkish olive oil?," he said, curiously.
"Why do we have a tariff on bananas? This is a truly amazing and versatile country, but as far as I know we don't grow many bananas, not even in Blackpool."
As ever, there was some wordplay
Johnson acknowledged the "spooling digits on the petrol pumps", announced a "benefits to bricks" scheme, and vowed not to allow Vladimir Putin the "partial success of swallowing" some of Ukraine.
People were checking their watches.
He was perhaps not entirely across the detail
When he did get to housing, it didn't go well.
Experts have panned two key announcements – extending the right to buy for housing association tenants and giving people receiving benefits the chance to use the cash to buy homes – and Johnson also refused to guarantee the government would meet its manifesto target of building 300,000 homes a year by the middle of the decade.
"I can't give you a cast-iron guarantee that we're going to get to a number in a particular year," he said.
Manifesto promises are as close to "cast-iron guarantees" as you can get in politics.
It wouldn't be a Johnson speech without a fact check
The prime minister also claimed he "built more social housing" as London Mayor than either Labour mayors of the capital, Ken Livingstone and Sadiq Khan.
Not strictly true, many pointed out.