Make sense of politics. Sign up to the Waugh Zone and get the political day in a nutshell.
The prime minister was warned by campaigners that elevating Goldsmith, who lost his Richmond Park seat to Sarah Olney, to the House of Lords would "make an absolute joke of democratic accountability".
It follows reports that Johnson had discussed the idea of making Goldsmith a peer so he could keep his role as an environment and development minister who attends cabinet.
Goldsmith is a friend of Johnson and his girlfriend Carrie Symonds, who has also worked as an advisor to the former Richmond Park MP.
Symonds campaigned for Goldsmith's re-election and said she was "gutted" at his defeat, while Johnson backed the failed and controversial bid of his "good friend" to become London mayor in 2016 when Sadiq Khan was elected.
The Electoral Reform Society (ERS) said elevating Goldsmith to the Lords would send the message that the upper chamber is an "absurd insurance policy" for MPs who lose their seats.
Darren Hughes, chief executive of the ERS, said: "The bloated House of Lords is already packed full of defeated and former MPs - over 200 of them.
"Politicians shouldn't be rewarded with votes on our laws for life, after losing their seat.
"This issue we've seen across parties for years, and makes an absolute joke of democratic accountability.
"Our second chamber should not be some absurd insurance policy for trounced MPs.
"While hard working families scramble to finish their Christmas shopping the political class are swapping gifts with each other - courtesy of the taxpayer.
"Enough is enough.There should be a moratorium on new appointments while the Lords is replaced with a fairly-elected revising chamber.
"This private members' club has got to go."
The latest ERS research shows that more than a third of currently eligible peers (36.9%) are former politicians, political staff or activists.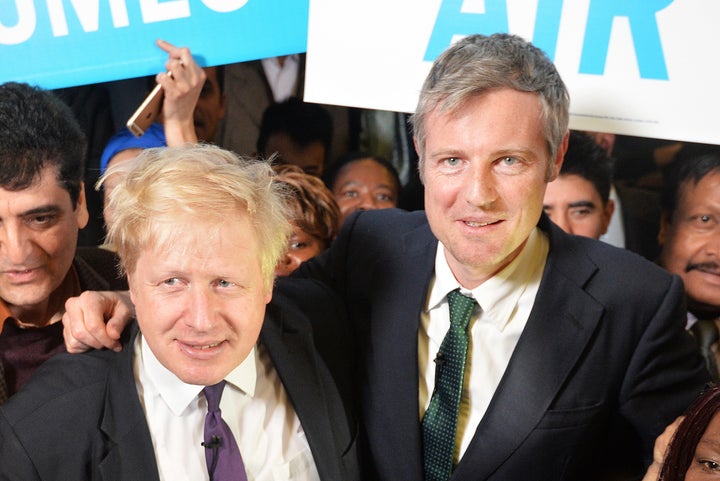 More than a quarter (223 peers, 28.8%) were involved in representative politics - many of them defeated - while 63 (8.1%) were former staffers or activists.
Lib Dem MP Christine Jardine said: "Boris Johnson is clearly more concerned about keeping his mates in jobs than what's best for the country.
"This Tory Brexit threatens our economy and people's livelihoods, but Boris Johnson's seems intent on ignoring the country and ignoring the people of Richmond Park who resoundingly rejected Zac Goldsmith.
"People deserve so much better. That is why the Liberal Democrats will continue to offer people a brighter future."