A mother has issued a heartfelt response to criticism of a photo of her breastfeeding her two children in a milk bath.
One of the photos, showing her breastfeeding Kensington and her daughter Madeleine in a bath full of milk, was met with criticism when shared on Facebook.
People commented on Coxson's weight and the fact that she was sharing her breastfeeding photos "so publicly".
"After a while though I decided I didn't care about people's thoughts on the subject anymore."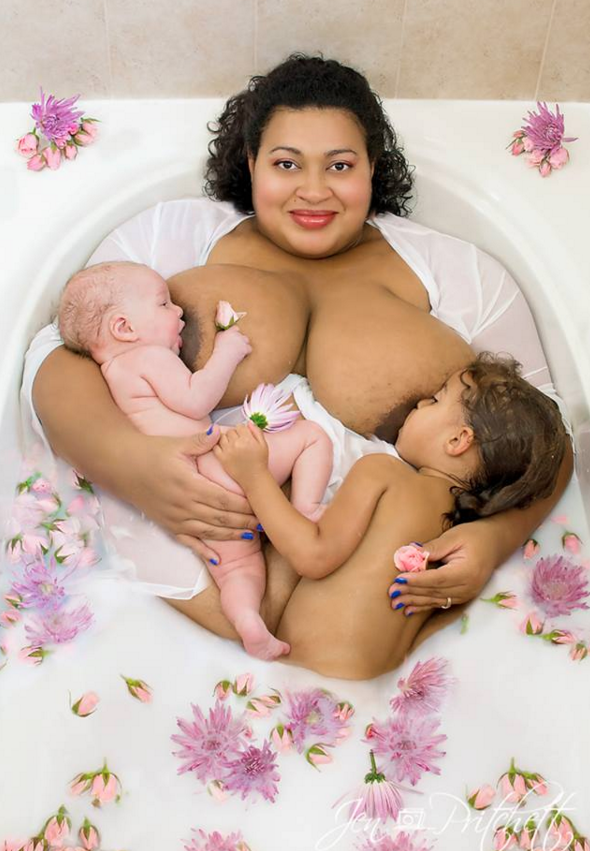 Coxson said the original goal of the photoshoot was to create memories of motherhood and show that she is proud of her body.
"I am also my own person and what I need is to not hide out at home for however many months or years my children need me to breastfeed them," she continued.
"This is why I post 'brelfies' on Facebook all the time and why I decided to share my nursing milk bath photos publicly.
"It has been amazingly empowering to see the end result."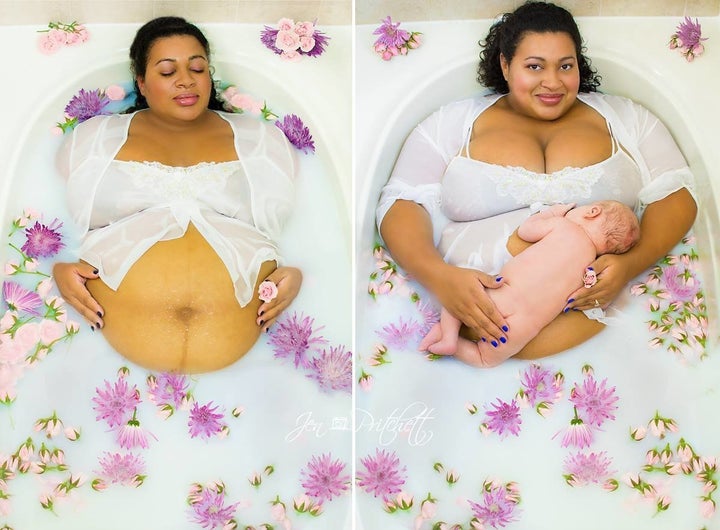 Pritchett also witnessed the "vile" abuse the photos received in comments on her Facebook page - which she has now deleted.
"I've seen some pretty vile feedback - racist and fat-shaming comments about the photo," Pritchett told The Huffington Post UK.
"These comments only serve to distract us from the goal of celebrating breastfeeding, women of colour and body-positivity.
"Art is certainly subjective and I wouldn't dream of expecting everyone to appreciate my artistic expression, but I do hope we can all appreciate that the images are not obscene and a woman nourishing her children is one of the most beautiful and loving acts we can witness."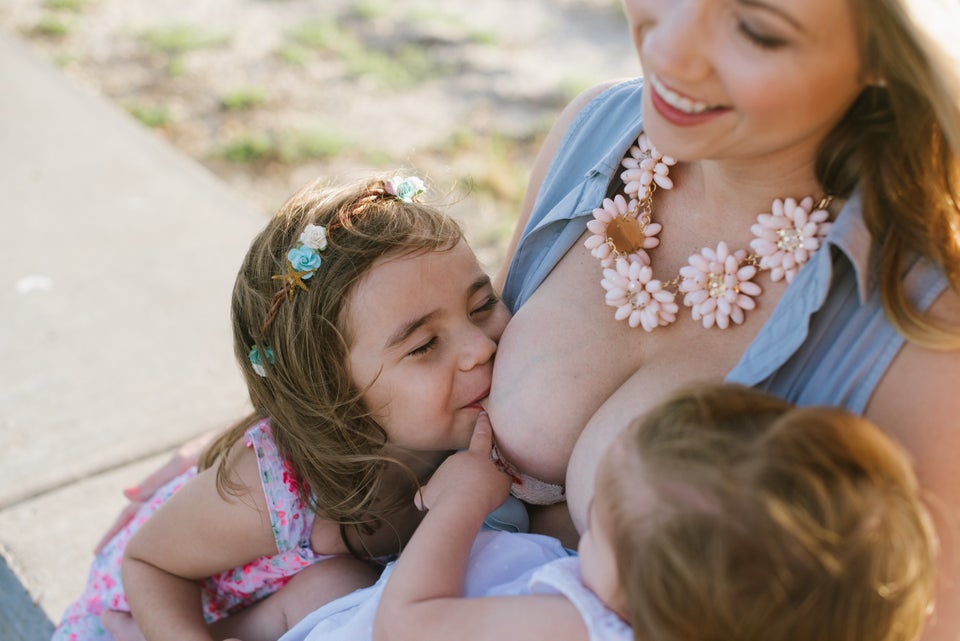 Breastfeeding Tandem Photography