A woman who breastfed her baby while wearing her husband's firefighter clothes has found her self at the centre of a "controversy".
The mother's husband, who hasn't been identified, is reportedly facing disciplinary action for letting his wife wear his uniform, according to KFox TV.
"A Las Cruces firefighter faces discipline up to unpaid leave after his wife was photographed breastfeeding while wearing his uniform," a source told the news site.
Ruby captured the shot as part of a series of women breastfeeding in uniforms.
"She was standing as a model for all the mums that actually are firefighters that are breastfeeding.
"This is something [city officials] were seriously upset about to the point where they are trying to discipline [the firefighter] and we don't understand why."
When the fire department, based in New Mexico, was asked by KFOX why the investigation into the firefighter began, they declined to comment.
"I'm so glad to see that you are taking a stand," one person commented on the photo. "I loved it when you first posted it and I still love it."
Another wrote: "I thought the pic was awesome and then was shocked to see the 'controversy' over it.
"Today's world seems to be filled with senseless controversies. Keep up the amazing stuff Tara."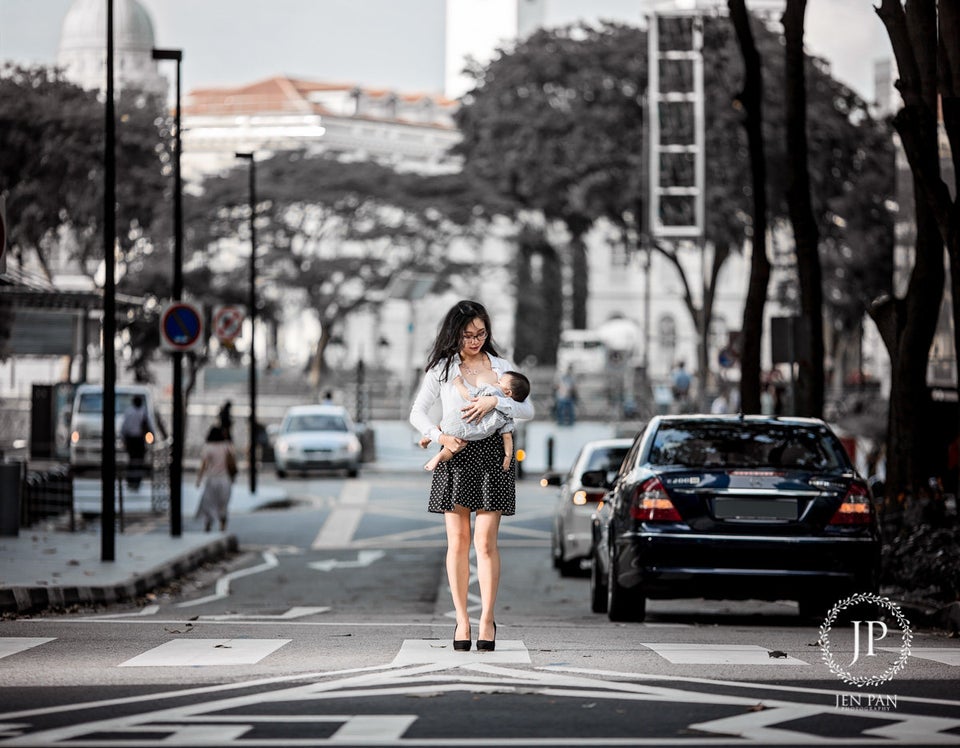 Breastfeeding Photo Series Stands Up For Working Moms