1) MPs Had A Chance To Block Brexit And Most Thought Better Of It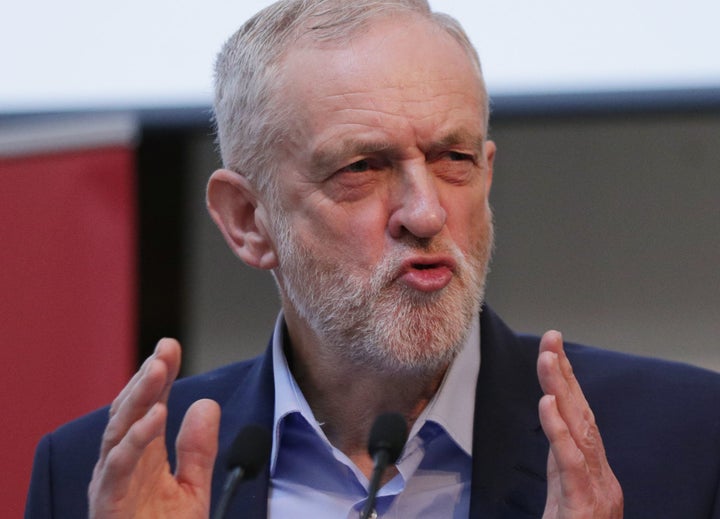 It was a night many in Parliament never thought they would see, but yesterday Jeremy Corbyn actually voted with a three-line whip put out by a Labour leader. Granted, he is the leader, but you can never be too sure when it comes to Corbyn.
While the former Eurosceptic just about managed to drag himself through the voting lobby in order to trigger Brexit, 47 of his colleagues couldn't bring themselves to do it.
"Choose Brexit.

"Choose making up numbers from thin air about the NHS and plastering them on the side of buses.

"Choose racist and xenophobic sentiments seeping out from some corners of the Leave campaign."
MPs will have a final chance to vote on the Bill next week, but if the vote remains the same – and there's no reason to think it will change – Theresa May will have the power to trigger Brexit.
The date for when she triggers it was also made clear this week. May had vowed to begin the process before the end of March, leading many in Europe to panic that in a final fit of vitriol Article 50 would be triggered on 25 March 2017 – the 60 anniversary of the signing of the Treaty of Rome.
May is not going to be that vicious, and if the Lords don't block the Bill then it could all be over – including the shouting – by March 7, allowing the PM to hand in the UK's transfer request to Brussels at the EU summit on March 9 and 10.
2) Even The Government Admits Parliament Has Always Been Sovereign, It Just Didn't Feel Like It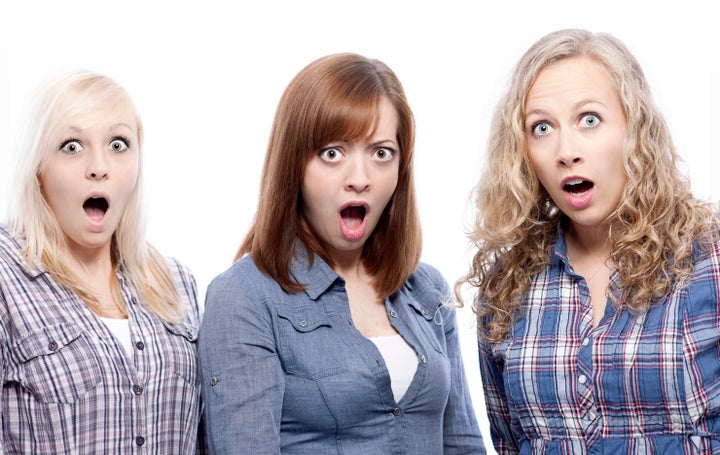 As part of Theresa May's ongoing effort not to provide a running commentary on Brexit, the Government today published its aims in a document called: "The United Kingdom's exit from and new partnership with the European Union." The report – known as a white paper, begins reassuringly enough: "We do not approach these negotiations expecting failure, but anticipating success," says the Prime Minister. Thank goodness for that.
The 75 page document doesn't tell us much more than what was set out by the PM in her Lancaster House speech; no more EU freedom of movement of people, no more membership of the single market and the UK is out of the customs union.
Remained sovereign the whole time?! What is John Redwood going to say when he finds this out?
Perhaps this line snuck in during the early hours of this morning, as, according to a time stamp on every page, it was finished at 4.17am today [Thursday].
3) Liam Fox Doesn't Like The Huffington Post Reporting On His Department Having "Third Rate" Staff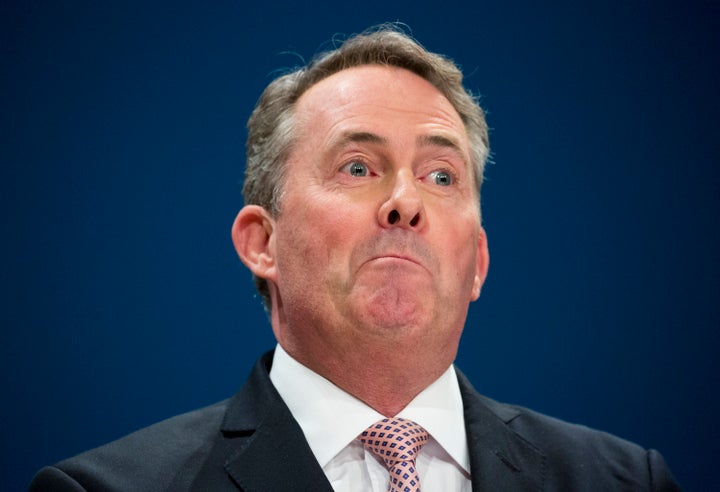 One thing Brexit has been good for is select committees. Barely a day a goes by now when a group of MPs or Peers isn't scrutinising some Minister, civil servant or expert on the implications of leaving the EU.
On Wednesday, the UK's ex-ambassador to the EU, Sir Ivan Rogers, appeared before the European Scrutiny Committee – chaired by arch-Leaver Sir Bill Cash. Sir Ivan famously quit his post in January this year, and in a farewell email to staff which somehow made its way into the public domain the civil servant said Downing Street had no plan for Brexit.
He showed no signs of rowing back from his warnings about the complexity of leaving the EU, and said Brexit talks would be "humongous" – and could leave the UK with a €60billion divorce bill.
He also warned that trying to strike a free trade deal with the EU within two years – the Government's aim – would involve "a negotiation on the scale that we haven't experienced ever, certainly not since the Second World War."
Sir Bill ended the session by asking if Sir Ivan was involved in 'Project Fear' ahead of the referendum, suggesting the Tory MP was not going to take the former ambassador's warnings that seriously.
"You'll be aware of the article in January in the Huffington Post quoting trade groups and businesses saying your department was hiring third rate people, and people were running around like headless chickens trying to get civil servants into place", Perkins said.

"I thought that particular article was ill informed and I thought rather insulting to our staff," Fox replied, before adding: "I don't like when articles like that talk about the skilled staff we have already working in Whitehall as 'second rate'."

"Third rate actually," Perkins helpfully interjected.

"Yes, third rate, giving Huffington Post the benefit of the doubt, which is not something I would usually do," replied Fox.
In non Huff-Post related news, Fox told MPs the UK was unlikely to hit the £1trillion trade target by 2020 which was set five years ago. "But what about all those amazing trade deals we'll get after Brexit?", I hear you cry! Fox blamed low global growth for the scrapping of the target.
4) Germany Is Totally Flirting With All The Banks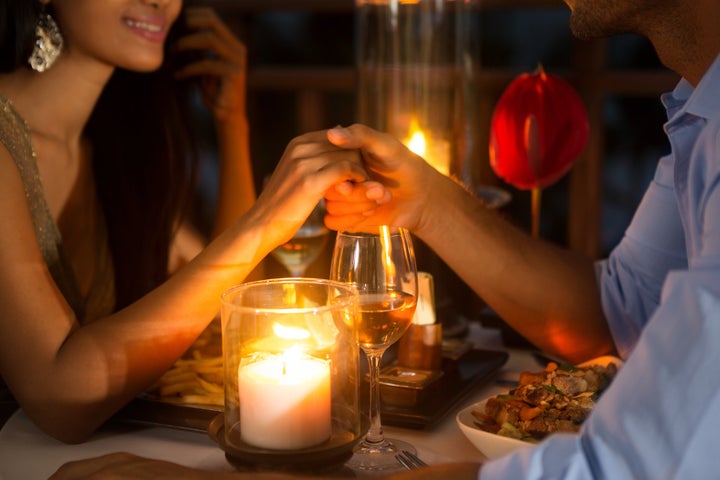 In a sign that perhaps we in the press should be paying more attention to what the EU actually does, the Observer has sent its widely-respected former policy editor Daniel Boffey to Brussels. He is already doing the business, and yesterday got hold of a leaked report from the economic and monetary affairs committee (stay with me, this is important). The report says that UK based banks provide more than £1.1trillion of loans to the other EU member states. "If financial services companies choose to leave the UK as a result of Brexit, the consequences should be carefully evaluated.
"A badly designed final deal would damage both the UK and the other 27 EU member states."
Those banks could of course choose to relocate within the EU, and on Monday, Germany's financial regulator hosted an event in Frankfurt which attracted 50 representatives from foreign banks, including Citigroup, Goldman Sachs, and Lloyds.
The meeting was designed to answer questions around what Germany could offer post-Brexit, and according to Bloomberg the regulator confirmed that it would not be overly-strict on how many staff would need to move to Frankfurt for the business to get the much-desired passporting rights.
That could provide a way for banks to stay in the UK but move some of their operations to the EU.
However, it still seems to me that Dublin could be the big winner out of Brexit, with its lower tax rates and English as its first language advantages.
5) Even If You Want To Rave The Pain Away, Brexit Is Still Going To Get You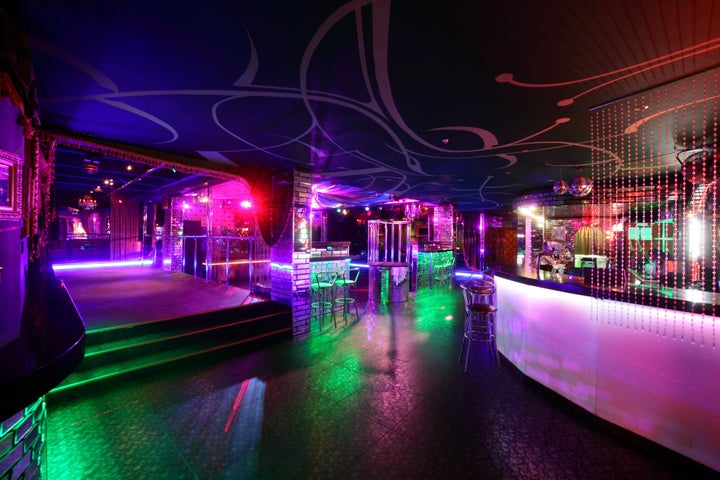 Last week I brought you the terrible news that beer is going up because of Brexit. This week, it's the cost of clubbing. According to Mixmag (yeah, that's right, I read widely) the price of DJ equipment is rocketing because of the weaker pound, as is the cost of vinyl.
Nigel Farage, who once said he would ban music in pubs, is unlikely to care.