A billionaire businessman chosen by US President-Elect Donald Trump as his new trade chief has said that Brexit represents a "God-given opportunity" for other countries to take business away from the UK.
Wilbur Ross, the US commerce secretary designate, said Britain was facing a "period of confusion" following the vote to leave the EU and that it was "inevitable" there would be "relocations", according to The Times.
Ross will be responsible for negotiating a free trade deal with the UK and his reported comments will raise concerns the incoming US administration will seek to exploit Britain's isolation following Brexit.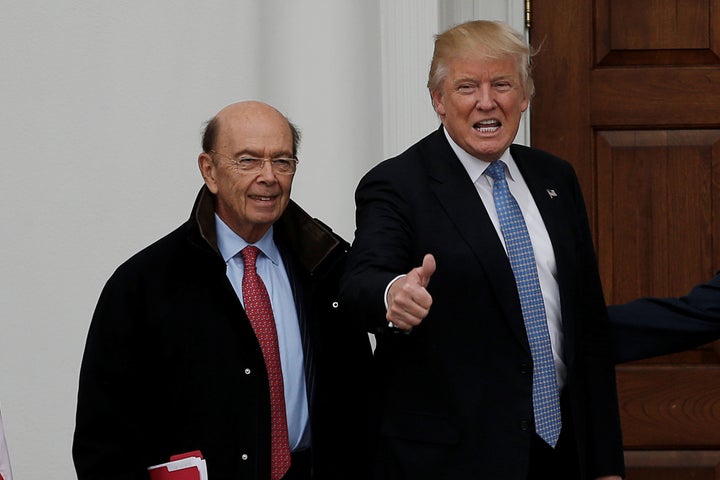 His remarks were said to have been made to an audience of Cypriot financiers in the days following last June's referendum vote - before he had been appointed to Trump's cabinet.
"I recommend that Cyprus should adopt and immediately announce even more liberal financial service policies than it already has so that it can try to take advantage of the inevitable relocations that will occur during the period of confusion," he is quoted as saying.
He is said to have added that the UK's withdrawal from the EU was a "God-given opportunity" for financial rivals of the City of London, naming Frankfurt and Dublin in particular.
Labour said his comments, should be a "salutary warning" that other countries were ready to take advantage of the UK's vulnerability post-Brexit.
Shadow international trade secretary Barry Gardiner told The Times: "Wilbur Ross's comments are a stark reminder that the trade deals Britain will agree in future will not depend on goodwill from our partners, but on their own shrewd political and economic calculations.
"Theresa May's government has failed to articulate a coherent vision of what kind of economy Brexit Britain will be. This makes us weak and vulnerable in the eyes of others."
But a Government spokesman sought to play down the report saying: "We will build a relationship with the new administration based on substance not rumour."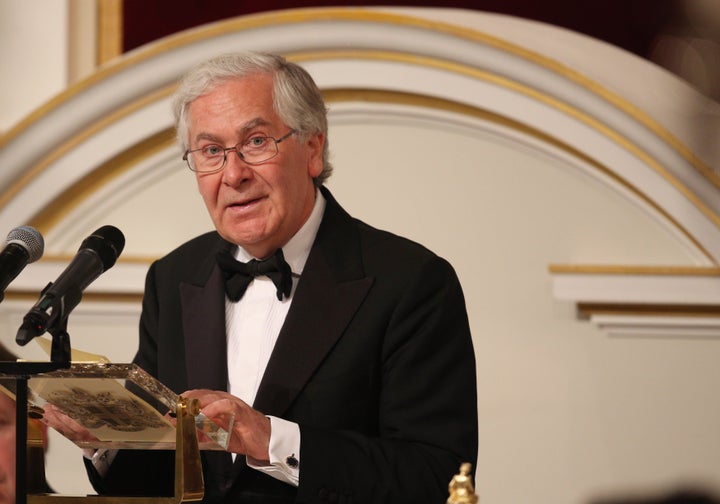 In the wake of the comments, Britain should be "more self-confident" about its prospects outside the European Union, a former governor of the Bank of England has said.
Lord King acknowledged that Brexit will bring "great political difficulties", but said that there would also be "many opportunities" economically for the UK striking out on its own.
The crossbench peer - who led the Bank as Sir Mervyn King from 2003-13 - said the UK should leave the European single market and warned there were "real question marks" over whether it should seek to remain in the customs union, which might constrain its opportunities to forge new trade deals.
Speaking to BBC Radio 4's Today programme, Lord King said it was too early to judge the economic impact of Brexit, despite data since the June 23 referendum being more positive than some economists had predicted.
He said: "I think the challenges we face mean it's not a bed of roses - no-one should pretend that - but equally it is not the end of the world and there are some real opportunities that arise from the fact of Brexit we might take.
"There are many opportunities and I think we should look at it in a much more self-confident way than either side is approaching it at present.
"Being out of what is a pretty unsuccessful European Union - particularly in the economic sense - gives us opportunities as well as obviously great political difficulties."
Lord King said it made no sense for the UK to seek to join Norway as a non-EU member of the single market, which would allow free access for businesses but probably mean accepting freedom of movement of EU citizens.
And he raised doubts over the merits of remaining within the customs union, which would allow Britain to trade goods without border tariffs, like Turkey, but restrict its ability to strike its own trade deals.
A Turkey-style arrangement would make it "more difficult to take advantage of those opportunities," said Lord King.
"I don't think it makes sense for us to pretend we should remain in the single market and I think there are real question marks about whether it makes sense to remain in the customs union. Clearly if we do that we cannot make our own trade deals with other countries."
Lord King said the Government should outline its policies on immigration "sooner rather than later", arguing that it would be a "mistake" to make them part of the withdrawal negotiations which will be triggered when Theresa May invokes Article 50 of the EU treaties next year.
Meanwhile, he defended his Bank of England successor Mark Carney against charges that he has been too "political" in warning about the possible economic consequences of leaving the EU.
Carney had been put in an "almost impossible position" but had remained within the Bank of England's remit to outline the possible path of economic growth in the short term should Britain vote to leave the EU, he said.
Lord King said Carney had been put in an "almost impossible" position during the Brexit referendum but said he did not think that controversy over his actions would have a long-term impact on the Bank's independence.
"I think Mr Carney was put in an almost impossible position by the extreme views of the Remain and Leave camps, both of which exaggerated the benefits or costs of leaving the EU," said Lord King.
"He couldn't easily be seen to distance himself substantially from the Government and he tried very hard to stay out of the politics of it - and indeed he did that.
"I don't think it has any long-lasting implication for the independence of the Bank."
Asked whether Brexit would be good for the UK economy, Lord King told Today: "We do not actually know what is going to happen over the next year, and I think it would be premature for anyone to make any judgment."
Spelling out the areas where Britain could exercise new freedoms outside the EU, he added: "We could totally redesign our subsidies to agriculture and we have a chance to create a new relationship with the Republic of Ireland to deal with Northern Ireland."
On immigration, he said: "It seems to me inevitable that the British Government needs to set out - and sooner rather than later - our own immigration policy.
"Most countries in the world have an immigration policy, but we can't have one effectively as a result of our membership of the EU.
"I think the result of the referendum made it pretty clear that people wanted our ability to control immigration. That doesn't mean to say 'No immigration' - far from it. It does mean to say that the UK controls its own immigration.
"That is not negotiable and it can't be negotiable. It would be a big mistake to put it into the basket of things that we would negotiate about with our former partners in the EU."
Former Ukip leader Nigel Farage said: "Wise words from the former Bank of England boss Lord King. The UK can thrive outside the single market."