Tens of thousands are people are expected to make their way to London's Parliament Square on Saturday, for the second anti-Brexit march this week.
According to a Facebook page promoting Saturday's 'March for Europe' event, 41,000 people have indicated they are interested in going and 22,000 have said they will attend.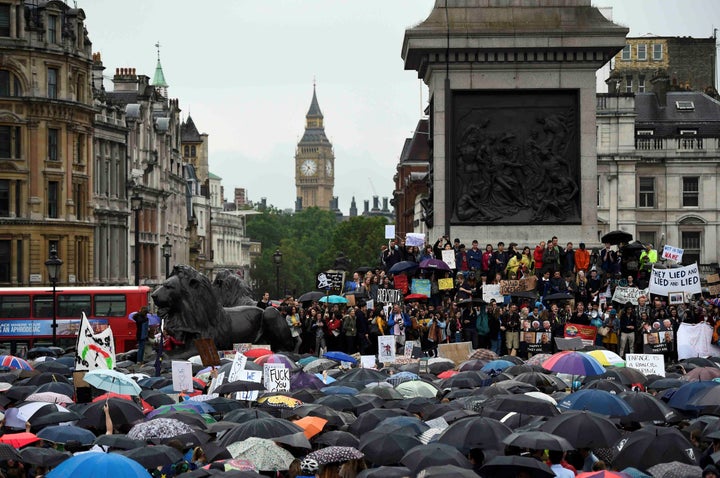 Marchers will gather at Park Lane at 11am and march towards Parliament Square via Trafalgar Square.
The Facebook page promoting the march says the fallout from the vote - which saw Britain vote 52% to 48% in favour of leaving - has created a "climate of social and economic instability, and the political system is in chaos".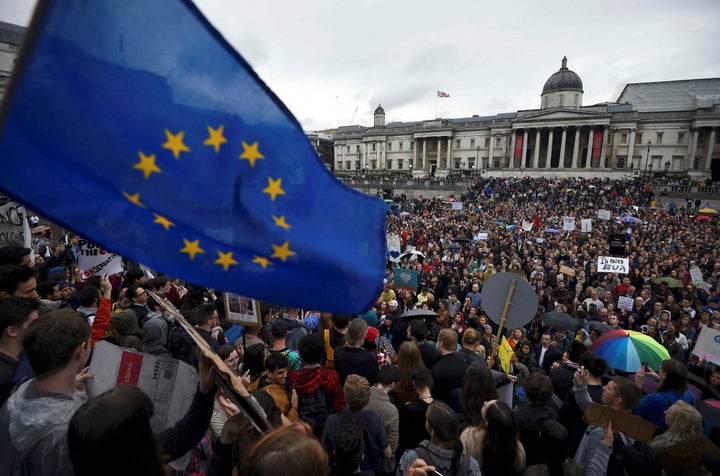 It continues: "To us, politics currently resembles a circus. With the march, we call for a better, kinder and more inclusive country. We protest against social prejudice, anti-immigrant sentiment, and help spread a message of love and compassion.
"With you, we will create a peaceful marching circus filled with colour, positivity and creativity. We are calling on all those that feel passionate about Britain's future to take part and take action."
Anyone who can not make the march is urged to "stage their own protest, wherever they are".
Event organiser Kieran MacDermott was quoted in the Independent as saying: "We can prevent Brexit by refusing to accept the referendum as the final say and take our finger off the self-destruct button.
"It is the responsibility of parliament to consider our democracy more carefully and call for a vote before they all accept the UK's decline.
"Let's not leave the next generation adrift. We can provide the ammunition parliament needs to reason their way through this mess and reconsider Brexit, if we make a stand!"
Police said they were aware of the rally, but are yet to offer a statement regarding how it will be policed.
On Sunday a 'Resist Racist Attacks' rally will take place in Brighton. On Thursday the National Police Chiefs' Council revealed that more than 300 hate crime incidents had been reported to a national online portal during the last week - the average weekly amount is 63.
Popular in the Community