The world is full of good people, but sadly we don't hear a lot about them. Instead, the news is dominated by doom and gloom – with political unrest, stabbings, and division.
But behind the scenes, on Britain's streets, there are people working hard to ensure their communities don't become fractured by these wider events. These people take pride in the places they live and work tirelessly to make it better for those around them. These people are selfless – and they really care.
This year, the Good Neighbour Awards have unearthed six winners from across the UK who have made a positive impact in their communities. Each of them was nominated by a neighbour who wanted them to be recognised for the amazing work they'd done.
The awards are run by Nextdoor, a social network for neighbourhoods in the UK, whose research found 73% of people in Britain don't know the names of their neighbours, yet 69% of Brits crave a sense of community.
Here are just some of the winners' stories.
The Good Samaritan
Why? Helped a homeless man get back on his feet.
When a local disabled man fell on hard times and became homeless, Robert Harwood, from Caterham, Surrey, took it upon himself to help.
The man, called Nick, had lost his leg in a motorcycle accident and was experiencing mental health issues and addiction. Robert spotted him in the town centre and, without faltering, offered assistance – but rather than just handing over some cash, he supported Nick throughout the course of a year.
Not only did he help Nick secure accommodation, he also organised support from the local council and GP surgery to help him get back on track – all while working full-time.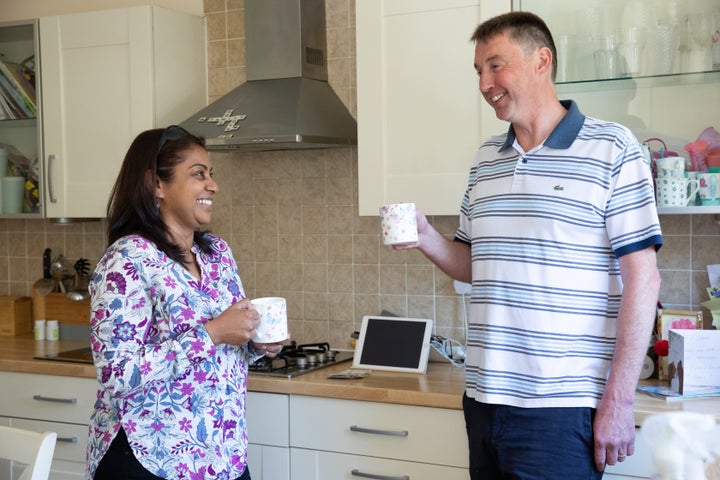 Before Nick moved into secure accommodation, Robert paid for him to stay in a Travelodge so he had somewhere safe to sleep. And when accommodation was secured, he went out and bought Nick household appliances, toiletries, food and clothing – transforming what was just a flat into a real home.
Initially Nick was placed in a flat at the top of a hill, which was a struggle for him to access due to his disability, so Robert intervened, helping him get a more suitable place to live. To this day, he regularly pops in to see Nick to catch up.
His neighbour Dorinda Cooper, who nominated Robert for the award, said: "Robert went above and beyond to help Nick, our neighbour, and no one is aware of what he did."
The All-Round Hero
Who? Faydene Gillings-Grant, 58.
Why? Spearheads clean-ups, runs the local food bank – and lots more.
After moving from Jamaica to the UK in the early 90s, Faydene Gillings-Grant instantly embedded herself within the community of Birmingham, working as a librarian.
Since then, in her local area of Stechford, the 58-year-old has spearheaded clean-ups and recruited for England's 'In Bloom Project' for the last three years, winning awards for the community.
She also offers advice on the benefits system, runs her local food bank and provides free music lessons to local children.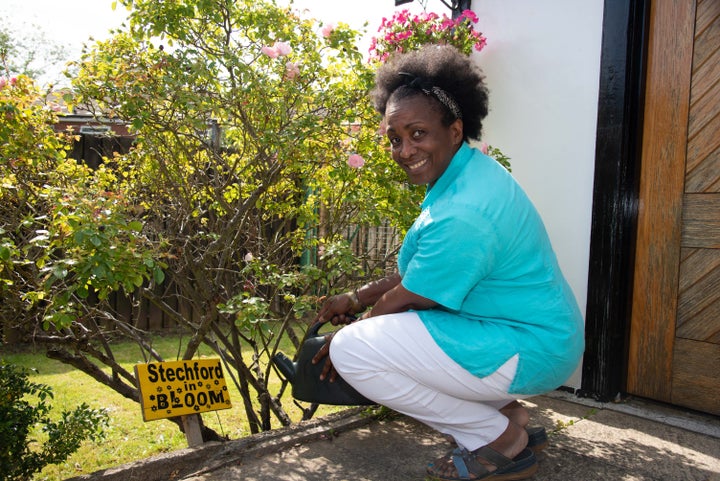 And that's not all. Growing up in Jamaica, Faydene's father taught her how to build and landscape gardens – so she now uses these skills to benefit the community in Stechford. Faydene helps older people maintain their gardens, as well as helping them with daily chores they struggle with.
Rachel Lee, who nominated her, said: "She loves her neighbourhood and the people in it. It is a better place because she is there. She helps, inspires, motivates, cares and generally just shows love. She is amazing."
The Cinema Creators
Who? Olga Johnson, 73, and Wayne Littlechild, 38.
Why? Offer free weekly film screenings in the community.
More than 20 years ago, Barry Littlechild's passion for film led him to open a 16-seat cinema in his garage. When the BBC producer passed away, his wife Olga Johnson, 73, and son, Wayne Littlechild, 38, kept his memory alive by carrying on the tradition.
The pair offer free weekly film screenings and refreshments in their homemade cinema and invite the neighbourhood over to watch. Olga promotes the screenings on Nextdoor, so everyone knows about them.
They've since become key pillars in their community, providing a place for all generations to come together and enjoy the magic of movies.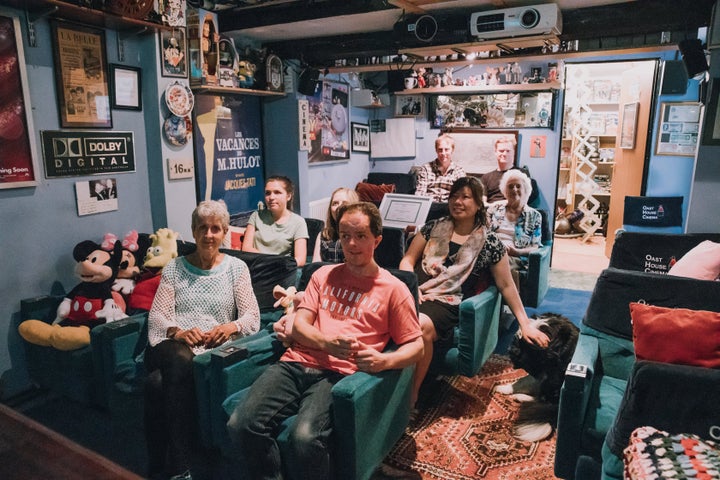 Jaclyn Yip, who nominated Olga and Wayne, said: "Just like a real cinema, they post the film schedule on Nextdoor and let people make suggestions about what they would like to see.
"Open to all, young and old, Olga and Wayne are the epitome of what great neighbours should be, kind, generous and welcoming."
The Gracious Gardener
Who? Elizabeth Robinson Ramos, 65.
Why? Transformed a discarded street into a Kew Gardens-style haven.
Five years ago, Beaconsfield Street in Liverpool was full of glass, discarded items and bin bags dumped in the alleyways. Now, it's a haven – and it's all thanks to 65-year-old Elizabeth Robinson Ramos.
The green-fingered Liverpudlian has transformed the street into something the whole community is proud of – bringing colour, light and nature with a variety of plants and flowers.
The alleyway behind the street, previously used a hotbed for fly-tipping, now looks more like the gateway to Kew Gardens.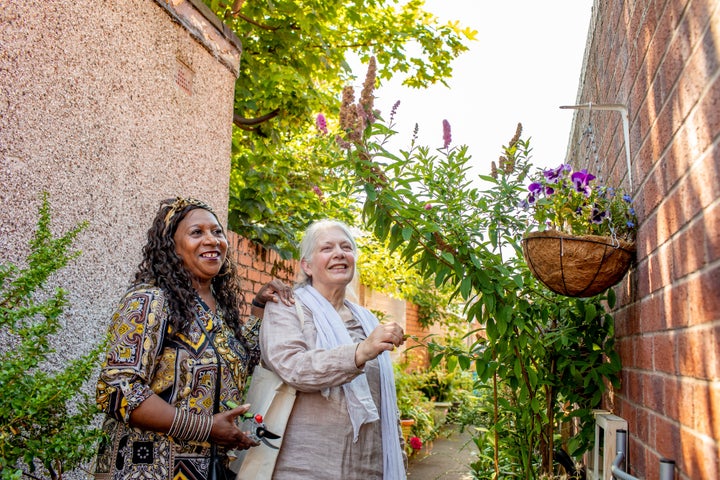 Elizabeth, who is retired, created mini community ecosystems with plants and flowers, as well as organising fun activities for local children – getting them involved in the upkeep of the flower beds and vegetable patches. She also holds gardening workshops, gifting neighbours plants for their front gardens.
Rosemary Crosland, who nominated Elizabeth, said: "Our road doesn't just look great, it makes you feel proud to be a resident and provides a sense of place.
"Elizabeth works tirelessly to make our surroundings beautiful and she even teaches the local children to become interested in gardening by helping with the upkeep."
To see the rest of the winners, and to find out more about the Good Neighbour Awards, visit its page here.