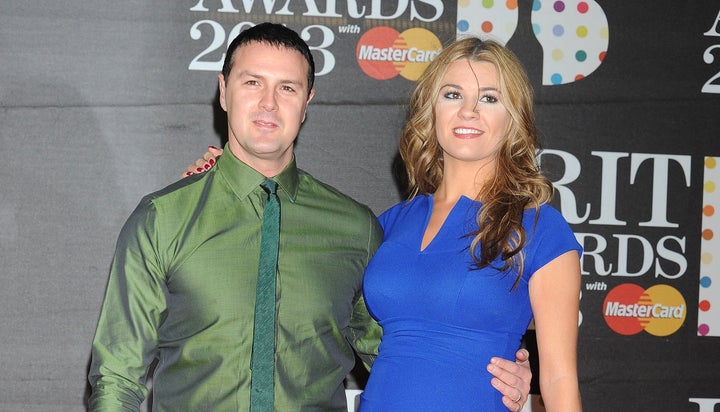 Christine McGuinness has reflected on how she feels after sending her twins with autism back to school for a "couple of hours" each day.
McGuinness, 32, the wife of Take Me Out host Paddy McGuinness, shared an emotional post on Instagram, where she echoed the concerns of many parents.
"Back to school," the mum to six-year-old twins Leo and Penelope wrote. "It's safe to say we have had a mixture of emotions the last couple of days, mainly from me but mostly good."
Some British schools and nurseries have already reopened to select year groups, while others are delaying until later this month.
McGuinness wrote: "It's a personal choice sending your children back to school and not an easy one to make. We're testing it out taking things one day at a time.
"Trying just a couple of hours, seeing if the twins are happier and more settled with some routine back. If they can do school life safely, then that's we will do!
Ultimately, she wrote, she just wants her children to be "happy and safe".
McGuinness is also mum to three-year-old Felicity, who she previously said is "showing signs" of autism. "We haven't heard anything from nursery for our youngest yet," she added. "I have no idea if/when they will open.
"And honestly she is struggling so much, I can't wait to get her back in for her well being although I'm preparing for a difficult time settling her again."
McGuinness, who has spoken out publicly before about raising children with autism, was praised for her honest approach, with some parents sharing their own concerns about their kids.
"Thank you for always sharing the real life side of autism," one mother wrote. "I am absolutely dreading the return date to come through for my eight-year-old autistic son. It physically pains my heart just thinking about how he is going to cope and react to it all."
"Thank you for always sharing the real life side of autism."
Another mum said that her son, two, who has autism, had gone back to nursery and "wasn't happy about it" at first. "He kept signing 'no' then yesterday morning he was so happy to go back and he had a great day," she wrote. "He always surprises me with how he adapts and copes with change."
Much like McGuinness, the mum said that every parent had to do "what is best for our own families".
"It was a very hard decision for me to make and in the end I had no choice because I've had to go back to work," she wrote, "but as long as they are safe and happy, that is the main thing!"