Three families have opened up about their savvy money-saving tips for Christmas, including managing to get a turkey for less than a quid.
Buying presents, food and decorations on a budget is never easy, but there are tactics you can use to ease the stress.
These families have managed to create festive traditions for next to nothing and spent 50p on a toy their kids obsessed over.
Here are their secrets for how to make Christmas magical on a tight budget.
A Family Of Six Who Spend £270
"We've had the same Christmas tree for eight years."
Worcestershire-based Esther Vaughan, 33, who works in public protection for the police, said her friends often comment on how she manages to do Christmas so cheaply for her four children: Maisie, six, Roo, four, Eden, two, and Amos, 10 months.
She believes spending time together as a family is much more integral to the celebrations, than spending lots of money.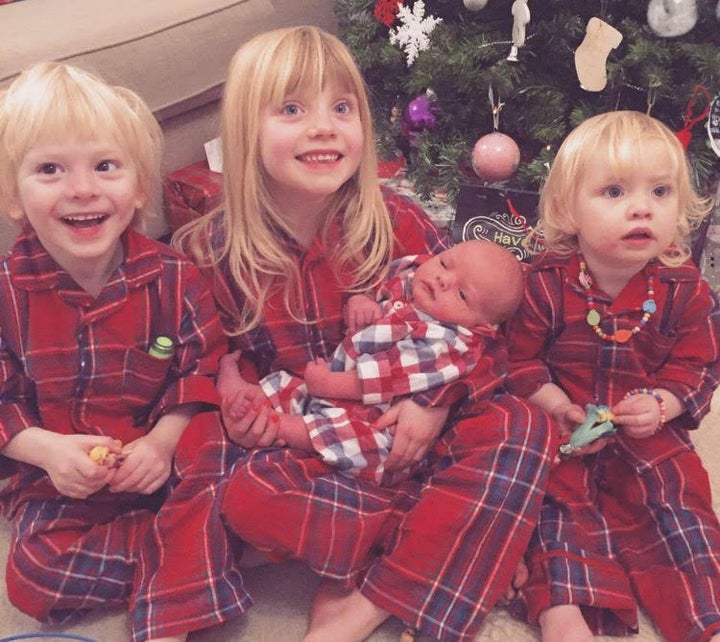 The biggest way Vaughan cut the cost of her family's Christmas was by stopping buying presents for her extended family. Instead, she usually bakes something for family members as a gift, which will cost no more than £5.
Any gifts Vaughan gives to her kids are handmade or bought in sales, as the savvy mum starts her Christmas shopping in January. Her kids also get presents from grandparents to put under the tree.
When it comes to presents for teachers and school friends, Vaughan bakes goodies or makes simple and cheap crafts with some Pinterest inspiration.
"We buy gifts for nieces and nephews in our family," she added.
"We limit it to £5 per child and again I often buy in the sales like the Sainsbury's toy sale and at nearly-new sales."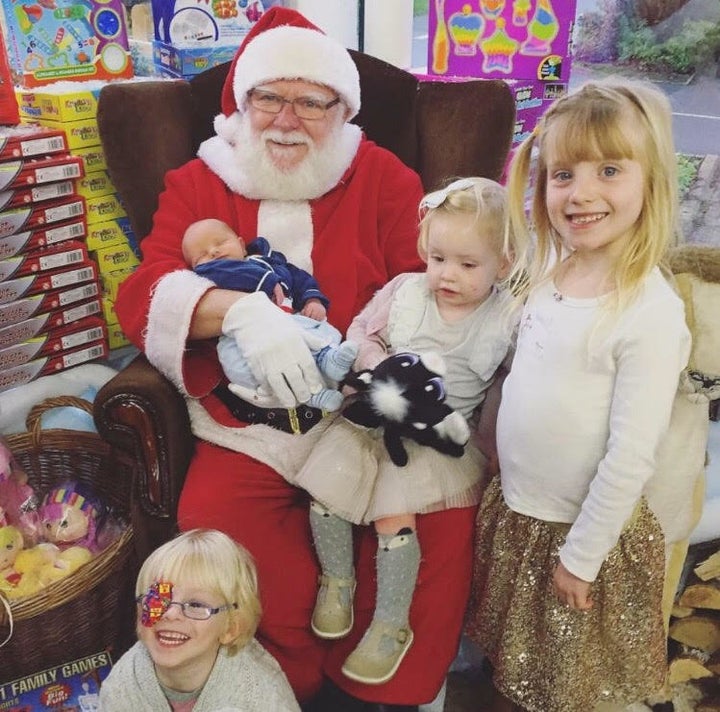 Vaughan's kids get a stocking from Father Christmas each year, with a budget of £15 each.
The stockings include treats like chocolate coins, a satsuma, a £2 coin, a toothbrush, some homemade knitted socks and small toys.
"I often make things, like travel LEGO tins or items of clothing to go in the stockings and I buy stocking fillers from nearly-new sales mainly," she added.
"By far the most played with toy to date for all my children was a stocking gift of a wooden 'dress the bear' toy that cost me 50p."
Vaughan's food shopping list includes chocolate, nuts, German biscuits, marshmallows and the ingredients for a roast dinner from Aldi or Lidl, adding only £30 on to her usual weekly shop.
She won't go all out and get the extras.
"I find we never eat it all and with visiting family we are never home long enough, so a lot would go to waste," she explained.
"We also have a tradition of buying a build your own gingerbread house for £5. We make it in the Christmas week and eat it over the holiday time."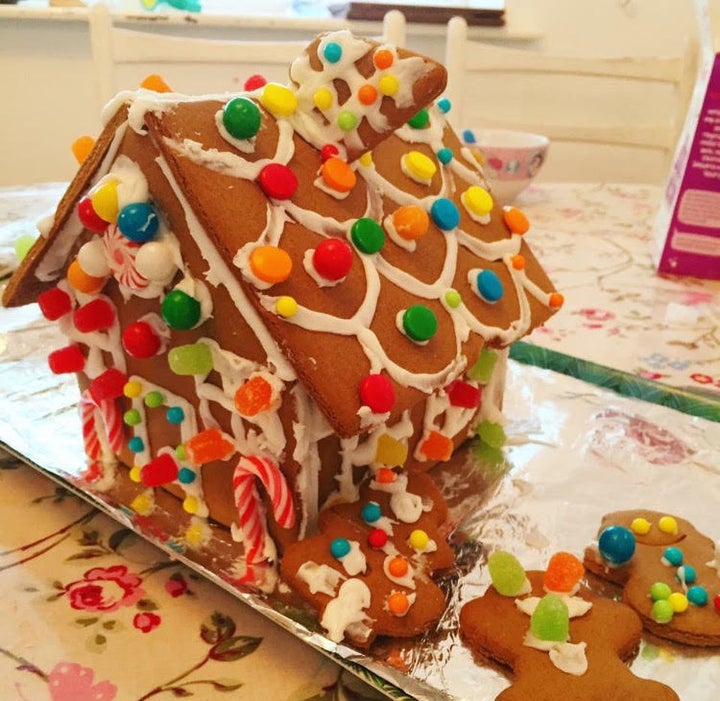 In Vaughan's household, it's the Christmas traditions that make the festive season so magical for her four kids.
"We always give the children new pyjamas on Christmas eve," she explained. "We watch a Christmas movie and drink hot chocolate then read a Christmas story. Pyjamas cost around £30 for them all each year.
"Our advent calendars are fabric-made and we fill them with good deed notes that encourage the children to do a good deed each day, which they absolutely love and it costs nothing."
Every year, the family head to their local Victorian craft fayre, not to spend loads of money, but to take in the atmosphere and look around the stalls.
They also go to their local theatre to watch a pantomime on Christmas Eve, getting mid- to low-priced seats.
They've had the same artificial Christmas tree for eight years, having bought it in the January sales for 70% off.
"We don't buy a real Christmas tree as the children would strip it of any pine needles within a day or so," Vaughan added.
A Family Of Three Who Spend Less Than £100
"Christmas for me starts on Boxing Day the year before."
Han-Son Lee, 30, dad to two-year-old Max, manages to complete Christmas for under £100, and he believes it's all about preparation and getting crafty.
The London-based dad works in marketing, while also running his blog 'DaddiLife' with a few other dads he met in an NCT class.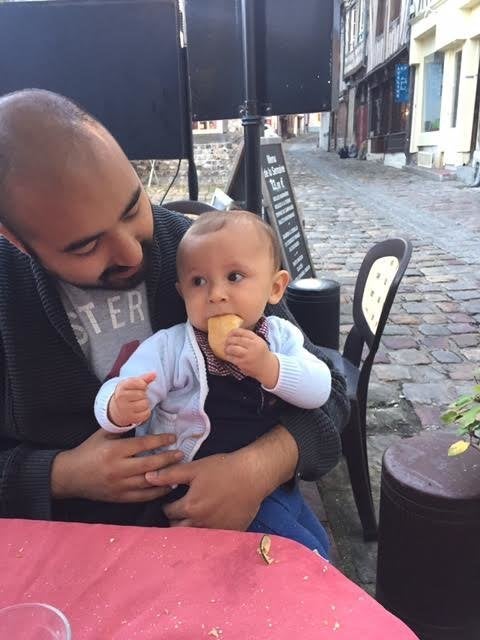 To save money on gifts, Lee unleashes his "inner designer" and starts planning months in advance.
"There's a famous saying of 'fail to prepare, prepare to fail' and Christmas for me actually starts on Boxing Day the year before," he explained.
Lee makes homemade candles and decorates personal gift boxes, which he buys in a set for less than £5 at IKEA.
"Each contains a little gift that shows my thought for who I'm giving it to - but the box itself is no more costly or complex than some nice paint," he said.
"It's a great thing to get your partners and kids involved in too. For us, it makes great conversation thinking about what design we will do for who."
Food is where the bulk of Lee's budget goes - but he has found there's still a way to be smart with it.
Unlike presents, which should be planned for far in advance to get the biggest savings, Lee said with food the opposite is true.
"The shops have to get rid of their stock on Christmas Eve past a certain point and the longer you wait the more likely you are to pick up an absolute bargain," he said.
"Last year I got our Turkey for less than £1. If you have the patience and are willing to take a smart risk, then you can get most of your Christmas day food in the last few hours before the day itself."
Snacks and nibbles are purchased by Lee using offers throughout the year, and he uses voucher codes to get booze at a bargain price.
"Most online stores will offer voucher codes through something like MyVoucherCodes," he explained. "If you subscribe for those you will get anywhere between 25 to 50% off booze in the weeks running up to Christmas."
A Family Of Four Who Spend £250
"Christmas is better stripped back to the simple things."
Fiona Brennan, 33, who lives in Derbyshire, managed to do her son Baxter's first ever Christmas for less than £100 and it taught her that the festive time doesn't have to be expensive.
Now she uses the same tactics each year with Baxter, now five, and Luna, two, and spends roughly £250 on everything. She runs a craft subscription business for a living called Sonic Knits.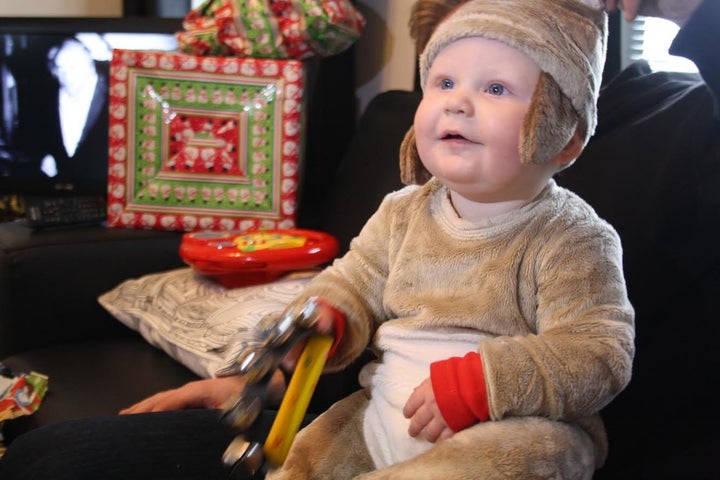 Brennan's son's first ever Christmas consisted of wrapping up toys he already had, plus a few bargain buys at the charity shop.
"Finding toys and books in charity shops is part of the fun," she said. "It is a real treasure hunt to get some lovely gifts that my children still play with today."
For friends and family, she had been saving jars all year to make everyone hampers of chutneys, cookies, crackers and truffles.
"I used my wool stash and bits of old maternity clothes to make ribbons and decorations," she added. "We couldn't afford a 'proper' Christmas but it was our best Christmas yet.
"That year we spent £20 to £30 on presents, perhaps the same again on travel to family. We didn't get each other gifts and we really didn't notice."
Now, with two kids, Brennan spends a maximum of £200 on presents, but these are bought throughout the year to spread the cost. This also includes a £50 Amazon voucher that she earns doing surveys throughout the year.
The Brennans didn't host Christmas at their home on their son's first Christmas, which meant they saved a lot of money on food.
But they didn't turn up empty handed, they planned in advance and made two huge Christmas puddings from scratch a few months before, having picked up ingredients on offer at supermarkets.
"Our families were really happy to have us at theirs because they got to share in their grandson's first Christmas," she said.
Now, Brennan uses her £60 nectar points saved throughout the year to buy all the food and drink for the day.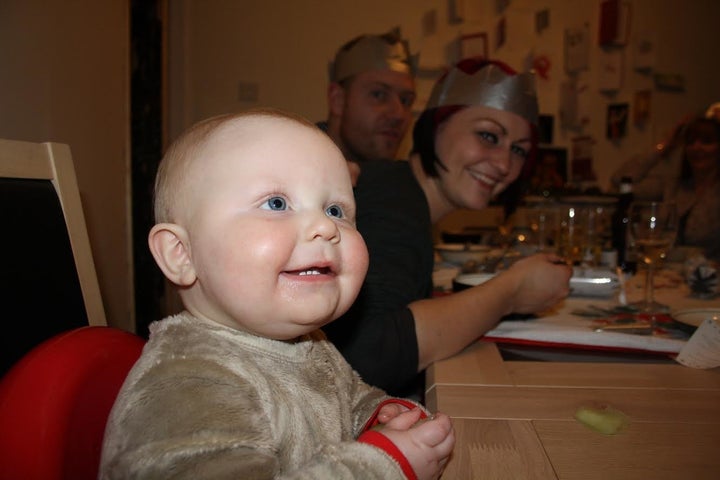 Brennan and her husband save up for their real Christmas tree by using loose change they put in a bottle throughout the year.
"At the start of December, we count it up and that is our budget for a tree and decorations," she explained.
"We have a tradition in our house where we buy each other a bauble for the tree every year, so our decoration budget is usually £10.
"As our children get older, our decoration stash grows and they love counting up all the pennies we've saved up in the bottle. We normally get around £40 to £60 saved this way."
If there's anything left over from the spare change jar, it will go towards family presents.
Brennan said she doesn't think their tight budget meant her son missed out on his first Christmas.
"I see how happy we all look in the photos and remember how much fun we had," she said.
"That first year taught us that Christmas is better stripped back to the simple things."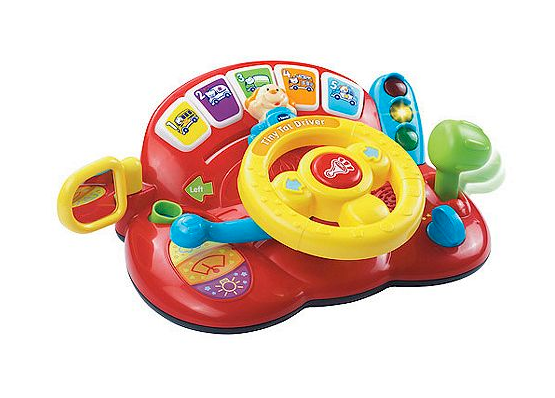 Christmas Present Ideas For Kids