A non-verbal six-year-old boy has formed a strong bond with a deaf dog.
Connor Guillet, from Florida, was adopted at birth. He has only ever used signs to communicate due to a genetic disorder.
His mum, Brandi Guillet, recently fostered a deaf boxer dog called Ellie and was overjoyed with the bond the dog and Connor formed.
"Ellie (soon to be adopted) is amazing with my son," mum Guillet wrote on the Deaf Dogs Rock Facebook page on 1 January.
Guillet continued: "Ellie is the most gentle, loving girl ever.
"The most beautiful part of this adoption is my son and his dog can actually talk to each other.
"I highly encourage adoption of deaf dogs... She is such a perfect addition to our family. We have been blessed with Ellie."
Guillet then shared another photo of Ellie and Connor and wrote: "There is something so special about this dog. Something different... I'm so drawn to her. I swear this is the beginning of a deaf doggie rescue love."
Commenting on the post, one person wrote: "What a precious picture. They don't need words to show they love each other."
Another commented: "Dogs are the best healers and friends in the world and best thing for your little one."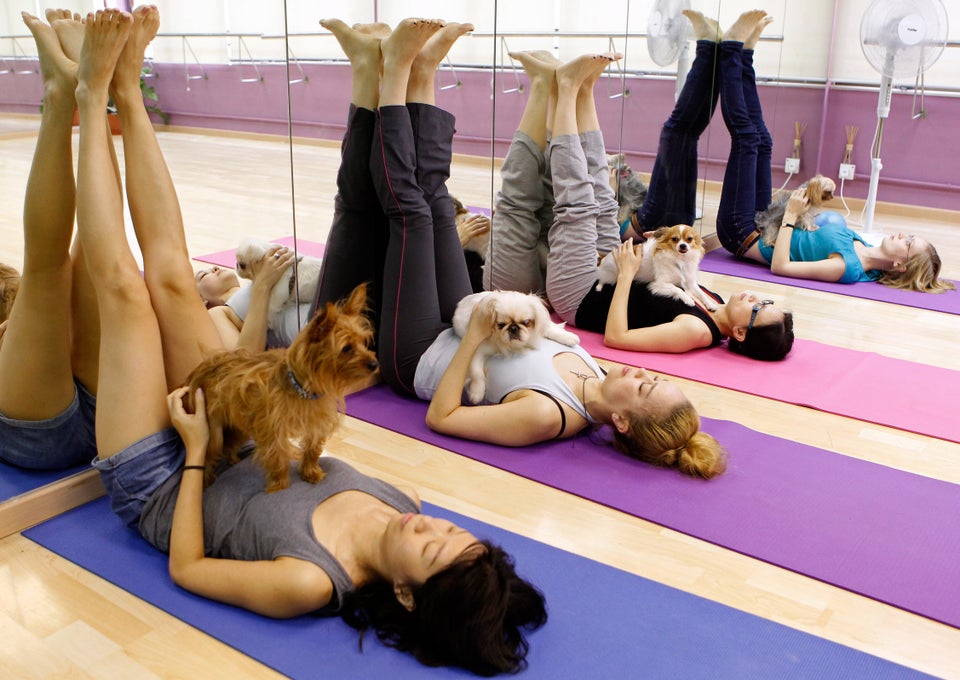 People Doing Yoga With Their Pets