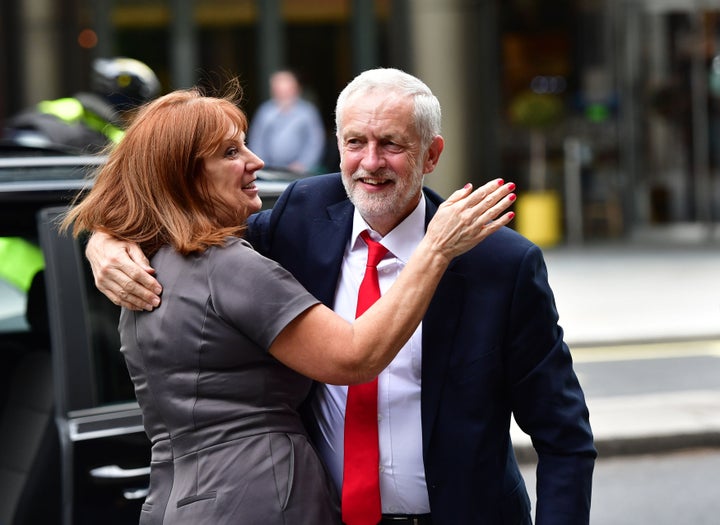 Jeremy Corbyn's chief of staff Karie Murphy went on a European city break just days before the general election, HuffPost UK can reveal.
Murphy, who led Labour's election team at its party HQ, was in Vienna in Austria with a close friend during the final weekend of the campaign, multiple sources have alleged.
They claim she was not present in the office for key strategy meetings at the party's HQ on the Saturday before the poll itself on December 12.
Murphy insists she only took one full day off in the final 15 days of the campaign – as "personal, private weekend time" – and during her absence joined meetings by phone on a conference call. She says she was "physically" in the office on the Sunday in question.
It is understood that she told colleagues she was "off" on the Saturday.
But with many activists and candidates on the doorstep launching a last-ditch effort to persuade voters to back Labour that weekend, her decision to leave the country was met with disbelief by several party insiders.
"It was incredible. Unbelievable," one party source said. "The weekend before the election and she's not here."
Another party staffer added: "Taking herself off to Vienna in the final week of the campaign was a slap in the face not only to Jeremy but to every staffer who worked round the clock, including weekends, and to every party member who put their heart and soul into campaigning to put Jeremy in Downing Street."
Former Ed Miliband aide Stewart Wood said that, in his opinion, if a figure like Murphy had been absent days before the election: "It would be extraordinary for someone senior in a campaign not to be in the country during the weekend before a general election, unless there was a very good reason for their absence.
"Anything can happen in a campaign and a senior figure being abroad, even if they try and work remotely, is an extra risk you don't need.
"Labour was in such a vulnerable position, it would be remarkable if key strategists were not spending every waking moment focused on the election so close to polling day."
As soon as the snap election had been called in October, party workers had been told that annual leave would be cancelled for all but exceptional cases. Some lower-ranking staff were forced to cancel flights and accommodation they had booked months before.
Murphy insists that her absence was not an issue of annual leave and that weekends should not be conflated with "normal working hours".
Her lawyers told HuffPost UK: "Ms Murphy was not required to be in any location during a weekend; however, she personally chose to be in her office on the Sunday for work purposes."
She was given the job of effectively overseeing the election campaign after being moved from the leader's office to party HQ in the autumn. The shift followed deep unease among some close to Corbyn at the way she was managing his office.
During the election campaign, she would lead the daily morning strategy meetings, held at 7.30am on weekdays and 8am on weekends, at the party's Southside headquarters in Victoria.
The meetings were attended by a tight-knit group of senior figures, including Corbyn's policy chief Andrew Fisher, communications lead Seumas Milne, shadow chancellor John McDonnell and campaign co-ordinators Ian Lavery and Andrew Gwynne. The strategy group's daily instructions were passed down through the Labour HQ chain of command.
But the weekend before the election, party insiders were stunned to discover that Murphy was out of the country, having left for Vienna on Friday – the same day Corbyn took part in the final live TV debate of the campaign.
"The people round the table knew she was abroad," one source said. "She wasn't at Southside."
Murphy insists she was not part of the team that briefed or debriefed the leader for the BBC debate on Friday.
One insider said: "She was definitely missing from key meetings near the end of the campaign because she was away."
Only a small number of party figures were aware that the Labour leader's chief of staff was out of the country, and didn't want to undermine the party's campaign by going public.
Once the election was called, a note sent to staff had warned: "If any of you have already booked leave during the election period, we will discuss these cases individually but in general we will expect staff to cancel leave."
The note added that staff would be reimbursed for holidays booked in advance "subject to evidence", but any such move would be on a case by case and "based on the cost, the period of leave and the election role they play".
As word of her absence spread, several staff and MPs were less than pleased that Murphy was overseas that weekend.
"Frankly, by that stage, nothing surprised me," one senior figure said. "That was the icing on the cake."
Many party insiders and MPs remain furious that Murphy stuck stubbornly to the strategy of putting resources into targeting Tory seats rather than switching to defend those "red wall" constituencies that looked vulnerable.
The senior figure added: "Her influence was there throughout the campaign – this refusal to acknowledge polling and focus groups and information coming back from the regional offices, all of which were saying exactly the same thing.
"If you challenged that, you were told: 'The polls are wrong – we need to be on the offensive because we are in it to win the election.' And if you were even slightly suggesting a change of strategy is needed, you were told: 'You don't want to win – you're against the project.'
"It's not how an election should ever be run. The aim should have been to deprive Johnson of a majority. There was no way with a Brexit election we could ever win and the public were saying that. The best we could have done was to hold on to as much as possible. Rather than having a strategy of 80 offensive seats and 20 defensive seats, it should have been the other way round."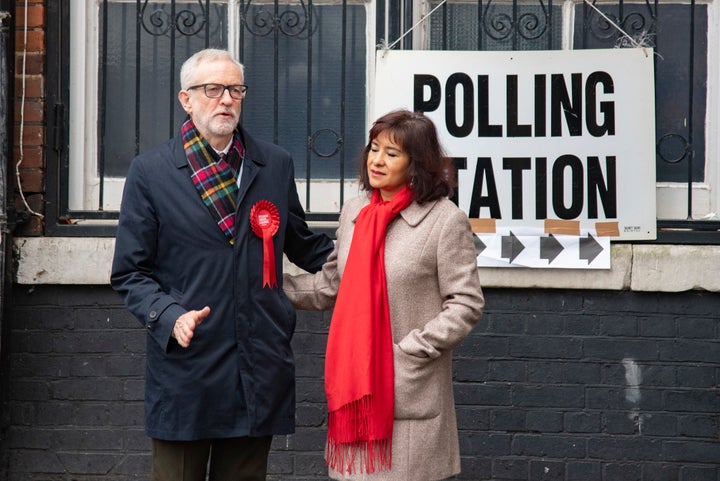 One senior insider told HuffPost UK the initial relief at seeing Murphy moved from the leader's office in the autumn quickly gave way to a growing realisation that she had been given a more powerful role than ever at the party's HQ.
"I just wish John McDonnell had seen the task through. Getting her out of the leader's office was only half the task. Putting her in Southside was a big mistake because she then had a power structure where it matters most – in an election. With disastrous consequences.
"At the start of the campaign we had a big MRP poll showing we were probably heading towards a big [Tory] majority of about 100. It did narrow over the course of the campaign – by the end it was predicting a Tory majority of about 90, which wasn't far off from what we eventually ended up with.
"The first MRP poll we had was the Sunday of Labour conference and that was even worse. It was a Tory majority of about 150. If you just spoke up and said: 'I'm concerned about it,' you were ridiculed, told: 'That's just nonsense.' It was soul destroying."
However, Murphy's allies counter that she did listen to the feedback and devoted more resources to defensive seats as the campaign progressed. They stress that the Tory poll lead did narrow during the campaign, but say Labour had to approach the election attempting to win it, and that meant targeting Conservative seats.
Supporters of Murphy also say that the bigger issue was Labour's Brexit policy, which was not balanced enough, early enough.
In response to questions from HuffPost UK, Murphy's lawyer said that she "worked tirelessly on the 2019 election, which meant she worked unsociable hours and at weekends including the weekend prior to polling day."
The lawyer said: "Ms Murphy was working throughout the weekend in question. She worked the weekend, attending strategy meetings at 8.30am and 6.30pm on both days. Ms Murphy was physically in her office on the Sunday in question."
Friends of Murphy say she worked extremely long hours for the party, not just during the campaign but before it.