ITV has dumped a regular Coronation Street director following a series of online posts rubbishing concerns of racism in the media industry, HuffPost UK can reveal.
The broadcaster said Steve Finn, a freelancer who has worked on the soap over the last two years, made social media posts that were "inconsistent with the values of both Coronation Street and ITV".
In one of the posts, all of which are public and still available to view, Finn poked fun at David Olusoga after the TV historian told the Edinburgh TV Festival that being marginalised in his career had left him feeling "crushed, isolated" and "disempowered".
Finn wrote in response on his Facebook page: "Oh poor dear, so crushed by his success on the unenlightened British media. Could I get just a tenth of his salary for making programmes which people actually watch, as he is so crushed."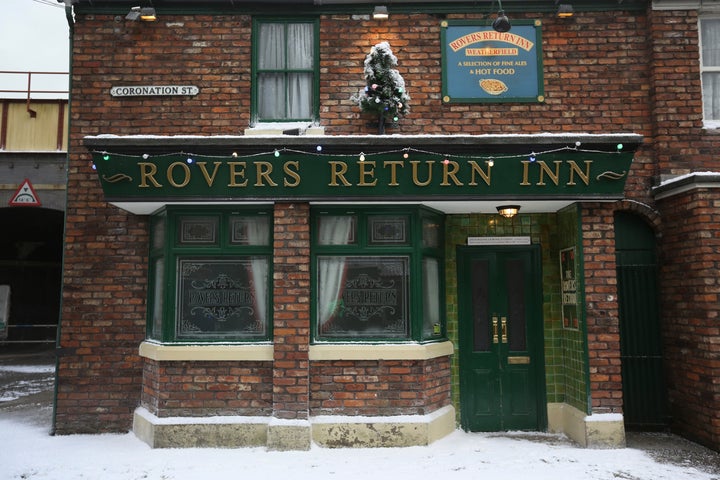 Finn claimed that he had never seen any racism during his four decades working in TV and dismissed concerns as the "fabrication of fashionable claims".
He said: "I have worked in this business for over 40 years and I have not seen one instance of racism. I'm afraid I find people like him [Olusoga] beyond contempt because he has made a very nice earner out of his niche abilities, but now wants to ride the racism high-horse to maximum effect.
"I am a product of the white working-class, and have often felt alone and isolated, and yes unwanted, especially in the BBC, but I would never have made such a shameful parody of myself just to further my career."
In a separate comment, he said: "People like Olusaga [sic] are victim-making frauds and need to be called out."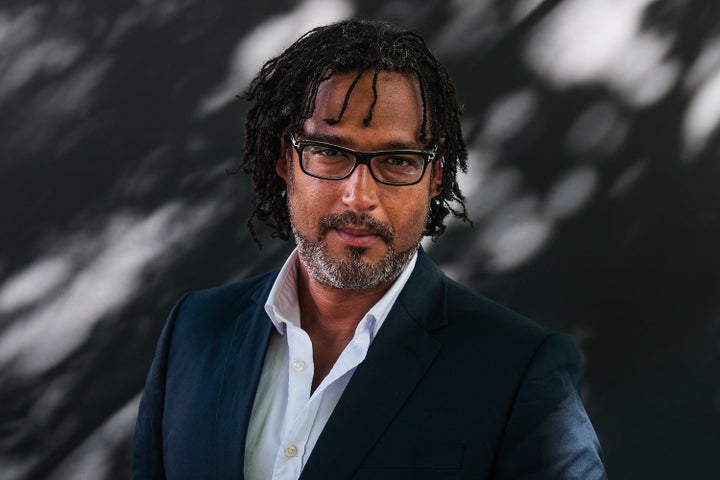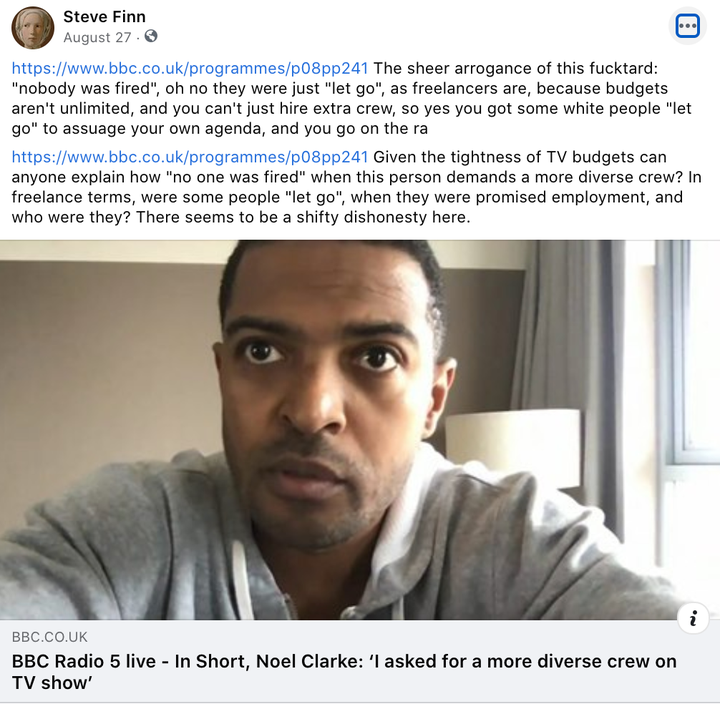 In November, Finn also dismissed the fact that structural racism is a factor behind the disproportionate impact of Covid-19 on BAME communities, despite a Public Health England review citing this as a factor.
Sharing the link to a Channel 4 investigation entitled "Is Covid Racist", the director wrote: "Oh, so we know what the answer is before the question is asked don't we, since the pre-publicity already blames 'structural racism'? So a disease obviously knows what to target, and Channel 4 has already decided who to blame."
An ITV spokesperson told HuffPost UK: "We have been made aware of comments on social media by a freelance director, Steve Finn, which are inconsistent with the values of both Coronation Street and ITV. The director will not therefore be returning to Coronation Street."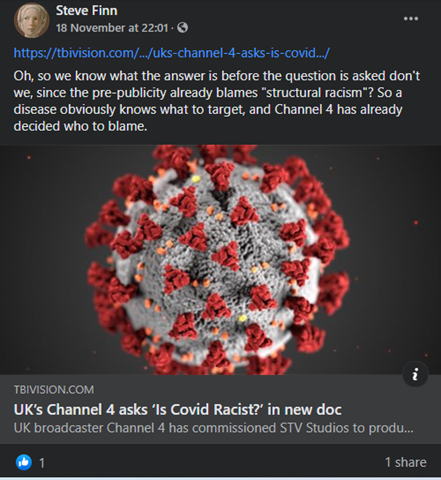 Most television directors are employed on a freelance basis.
Finn directed Monday's episodes of the soap and also contributed to scenes airing this week – including the highly anticipated Christmas Day instalment.
ITV also introduced mandatory racism training for staff – but did not say whether Finn as a freelancer had participated in this scheme when asked by HuffPost UK.
Doubling down on its support of the performance amid growing Ofcom complaints about it, the company took out advertisements in newspapers.
In addition to this, ITV commissioned more Black programmes including Back to School and Unsaid Stories – which was praised by many race equality campaigners.
During his illustrious career, Finn has been a director of some of the UK's biggest and longest running dramas, including EastEnders, The Bill, Hollyoaks, Casualty and Holby City.
He directed EastEnders episodes between 1995 and 2018. BBC declined to comment on Finn's posts when approached by HuffPost UK but stressed that he had not worked on the soap for two years.
Finn has run courses on directing drama for the BBC Academy, University of the Creative Arts and Mid-Kent College, and workshops for Actors Studio and Ascend Actors.
Written and researched by the respected producer and academic Marcus Ryder MBE, the 25-page document lays bare bleak realities experienced by people of colour within the industry.
The probe calls on broadcasters, industry stakeholders and entertainment unions to form a new independent reporting body to tackle racism in the industry.
Steve Finn was approached for comment.