Matt Hancock has told a private meeting of Tory MPs that he has booked a summer holiday to Cornwall – despite ministers casting doubt on the prospect of summer getaways due to coronavirus restrictions.
The health secretary first said last month that he was planning to travel to England's popular south-west holiday destination and that people should plan for a "great British summer".
But he repeated his holiday plans at a meeting of the Tory backbench 1922 committee on Wednesday – at the same time as Boris Johnson told the nation it was "too early" to say whether people can go away this summer.
One MP at the meeting told HuffPost UK that Hancock was "optimistic about summer", and that "Devon MPs complained that he was not going to Devon".
His comments came after transport secretary Grant Shapps told BBC Radio 4's Today programme that same morning: "People shouldn't be booking holidays right now – not domestically or internationally."
The prime minister was also pressed on whether people should book summer holidays "either at home or abroad" by BBC political editor Laura Kuenssberg at a Downing Street briefing at the same time as Hancock addressed Tory MPs.
Johnson replied: "I'm afraid it is just too early for people to be certain about what we will be able to do this summer.
"We hope to be able to say more in the week of the 22nd.
"I understand why people want to make plans now but we're just going to have to be a little bit more patient."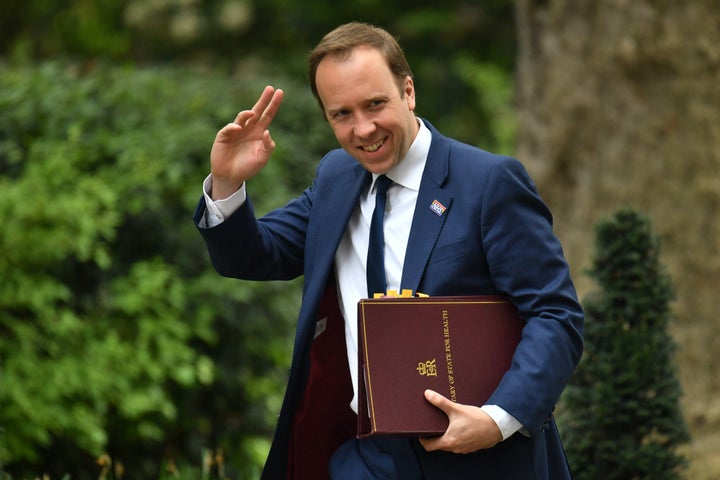 Earlier, the vice-chair of the 1922 committee Charles Walker sharply criticised Shapps for suggesting domestic summer holidays may not go ahead.
"There's a lot of people who would have seen a lot of hope evaporate at that, mostly those who are desperate to have deposits paid so that they can continue to make a living and ensure that their businesses remain viable until the holiday season starts," Walker told Radio 4's World At One.
The Broxbourne MP also suggested continuing restrictions were damaging people's mental health to the point where some are considering suicide.
"It's about stressed out people who need something to look forward to, mental health is important," he said.
"(There are) loads of anxious people out there, loads of them writing to me, loads of people who are thinking whether it's even worth going on at the moment.
"It's about time some bloody secretaries of state understood this, okay?
"Because existing isn't living for many people."