A senior Tory has criticised the government for failing to anticipate a major row over extending the £20 coronavirus-linked uplift to Universal Credit.
Robert Halfon was one of six Tories who rebelled on Monday to back a Labour motion calling for the uplift to be extended beyond March 31.
But he told HuffPost UK's Commons People podcast that he warned the whips "quite a while ago" there was likely to be a row over the issue and said "politically it was quite easy" to anticipate it.
Boris Johnson ordered MPs to abstain in the vote and it looks increasingly likely the government may extend the UC uplift, amid a cabinet row and following a backlash from so-called "red wall" Tories whose constituents will be worst affected if the benefit is cut as planned.
Halfon expressed frustration that, like the row over free school meals, the government looks set to take the political damage before addressing its opponents' concerns anyway.
He said he would rather the government and Conservative Party "lead the social justice agenda".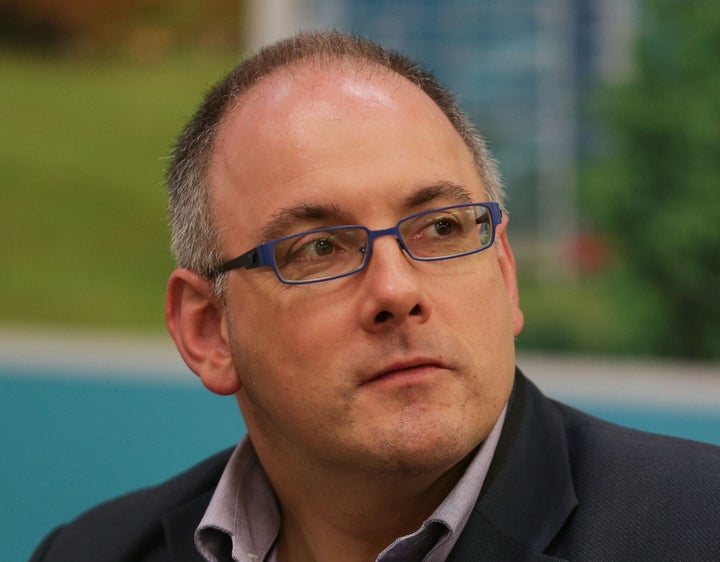 The Commons education committee chair told Commons People: "I don't want us just to do things because we are forced into it by Marcus Rashford or because of a big debate with red wall MPs, I want us to lead this debate and be on the front foot from the beginning, not have a big row.
"If we led as a social justice government and made that our watchword – and Boris Johnson did mention the two words 'social justice' at the October party conference last year, the virtual conference.
"I think if we can find Conservative ways to promote social justice and lead it, we wouldn't get into some of the political problems or political elephant traps that we've sadly walked into."
Among the plans being considered by the government is extending the uplift until the autumn statement from chancellor Rishi Sunak, who has been the strongest voice against doing so.
"I'd spoken to my whips quite a while ago about this and to other people in the party that this was going to be a hot potato"
But Halfon suggested he would like to see the uplift remain for the "long term" as UC was "pared down quite a bit during the austerity years" under David Cameron and George Osborne.
"Any extension to the Universal Credit (uplift) is welcome and I believe in politics sometimes you have to cross each bridge as you come to them," he said.
"And just to mix my metaphors here Rome wasn't built in a day and if they accept the principle of the uplift hopefully it'll mean it'll be there for the long term."
He added: "Millions of people have lost incomes, they've lost jobs, they've lost their livelihoods.
"So you can't say on the one hand that yes, we are responsible for these things because of Covid, understandable, but at the same time we're going to make you struggle financially.
"So I just felt it was very important to send a signal to the government that this had to be maintained."
Halfon also revealed that he warned the government that the planned reduction in UC was going to be a political problem.
"I think the government is firefighting day by day in terms of health and the economy and issues like free school meals, Universal Credit, sometimes fall by the wayside," he said.
"But politically it was quite easy to see that this was going to come down the track.
"And I'd spoken to my whips quite a while ago about this and to other people in the party that this was going to be a hot potato."
He added: "We should have been well prepared rather than having arguments about whether or not the increase should go ahead and then saying to Conservative MPs for the most part please abstain.
"If we'd have been on the front foot, even if we'd said we're not going to maintain the increase but what we are going to do is: these are our five measures to combat poverty and help people on lower incomes...we'd have been on the front foot and not looked like we were reacting to what the opposition party is throwing at us."