These are just some of predictions made by professional psychic Craig Hamilton-Parker that have made headlines in a number of publications in recent days.
Most notably the Express jumped on his positive post-EU outlook for the UK and "revealed" his claim that "Hard Brexit will be a SUCCESS".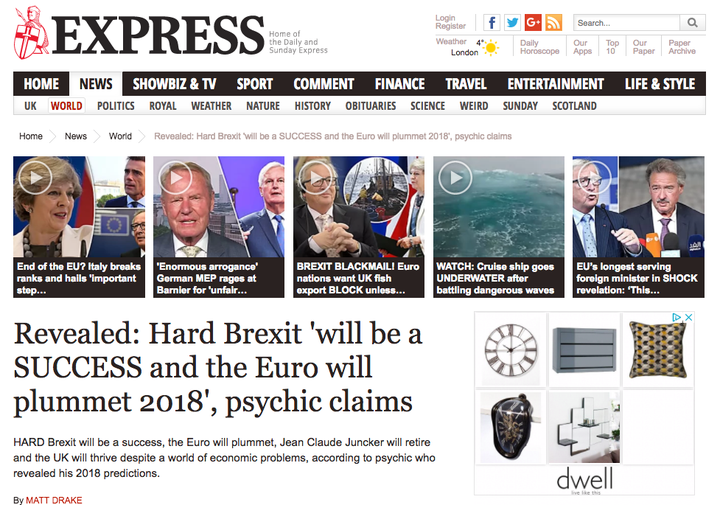 Remarkably, a poll in the article found 51 per cent of 2,800 Express readers are inclined to believe his predictions will come true.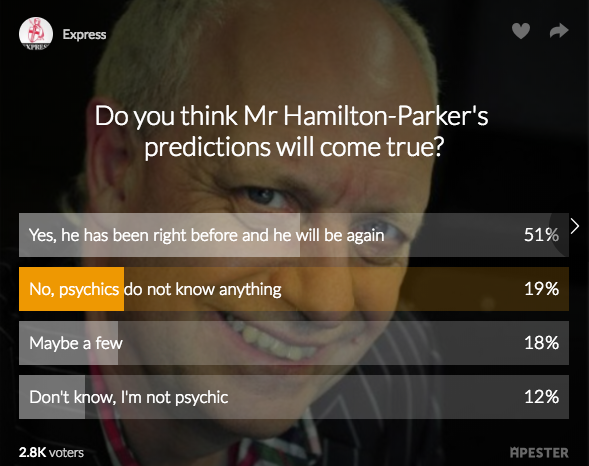 The Independent also ran a story on the psychic, describing him as "the man who predicted Brexit and Trump".

The rosy predictions regarding a Hard Brexit jar with multiple assessments of what a "no-deal" scenario would look like for Britain, which suggest it would be far from rosy for most people with poorest families the hardest hit.
WHO IS CRAIG HAMILTON-PARKER?
According to the website he runs with his wife, Jane:
Craig & Jane Hamilton-Parker are psychic mediums who astonish people with the accuracy of their clairvoyance. Their cheerful, spiritual work proves to many that there really is life-after-death. Craig and Jane now travel the world giving compassionate guidance to the bereaved, offering remedies to the perplexed and feeding the destitute.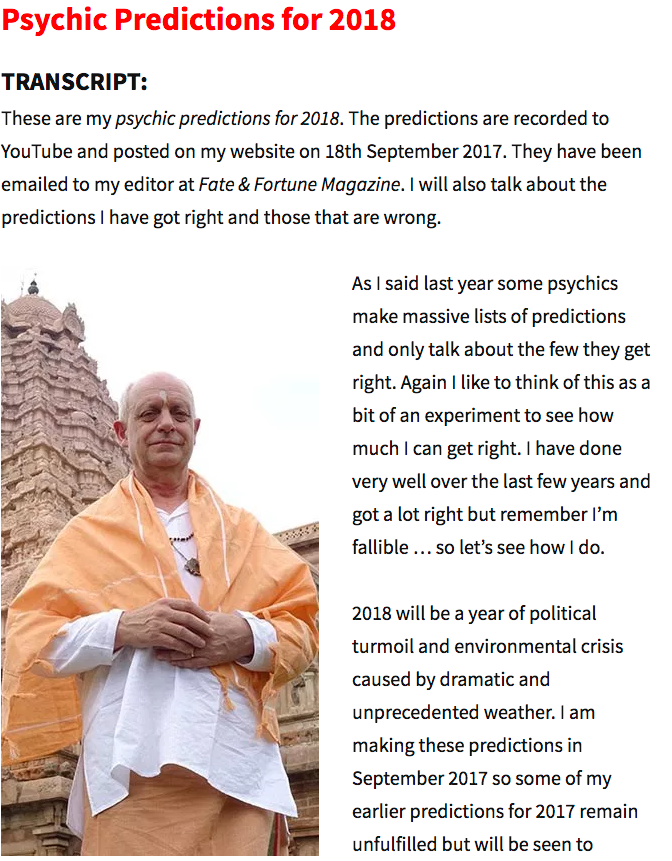 Hamilton-Parker's Track Record
A brief look at Hamilton-Parker's predictions on Brexit and Trump for 2016 (made in11 September 2015) reveal one or two... discrepancies.
Firstly, he actually said Britain would "leave the EU" in 2016, an event which isn't scheduled until 2019. Then he said BoJo would take over.

Undeterred by these minor semantic errors he gave himself a 10/10.
And he didn't even predict Trump would win the Presidency - he originally said it would be Jeb Bush who "becomes ill and is forced to quit".
Then, after the Trump won the Republican nomination he "updated" his prediction because "I think I may have been seeing Trump".
As for the "illness" part, he said: "Perhaps the prediction is right but I'm getting the wrong candidate?"
Despite being totally wide of the mark he still awarded himself a 10/10 rating.