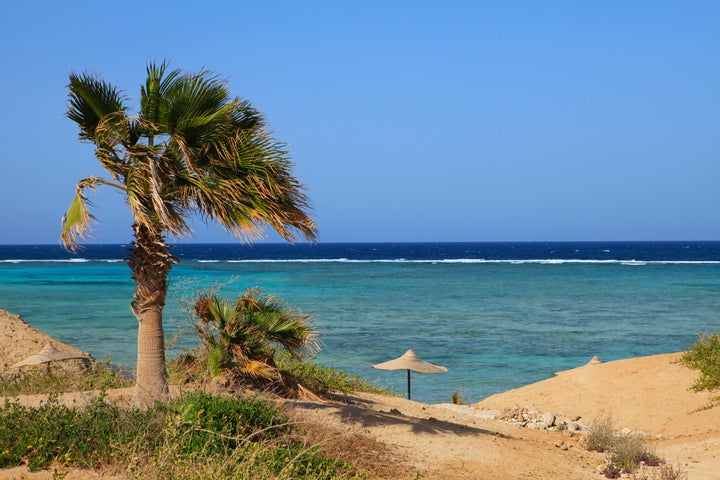 A Czech tourist has been killed by a shark while swimming in the Red Sea off the coast of Egypt.
The man died 20km north of Marsa Alam city "as a result of an attack by a shark", city council chairman General Atef Wagdy told AFP.
He added the environment ministry has set up a committee to investigate the death but insisted "there is no problem in diving." According to local media the man was holidaying with his family and only some of his remains have washed ashore so far.
A hotel receptionist in the resort told the Telegraph that tourists were still free to swim in the sea and that there had been no instructions to restrict beach access.
In 2010 a 70-year-old German woman was killed in a shark attack off Sharm el-Sheikh and three Russians and a Ukrainian suffered severe injuries when they were also attacked.
A whitetip seen minutes before the first attacks on two of the Russians was later identified as the shark photographed when the German woman was attacked five days later, Elke Bojanowski, an expert on the Red Sea's whitetip sharks, said.
The woman's death was the first shark fatality since 2004 and after the attacks a swimming ban was briefly imposed.
Upon opening the beaches, the government installed boat sea patrols and watchtowers along the shoreline, from which professional divers equipped with binoculars monitored for sharks.
Tourists were also warned to remain within designated swimming areas and refrain from feeding sharks on boat trips.