Parents are being reminded about the dangers of children swallowing button batteries after a doctor had to remove three in one week.
Dutch paediatric gastroenterologist, Lissy de Ridder, tweeted a photo of an X-ray showing a button battery stuck in a child's oesophagus.
"Removed three disc batteries only this week," she wrote on Saturday 6 January. "Stuck in oesophagus' of babies and toddlers.
"Damage is severe and lifelong in one of them. Truly individual and societal disaster. Parents, be warned! Please retweet."
The paediatrician's warning had thousands of retweets and prompted a discussion among some parents who weren't aware of the risks.
Others thanked Dr Ridder for raising awareness of the important issue.
CAPT warned that it may not always be obvious that a button battery is stuck in a child's throat. If parents suspect their child has swallowed a battery, they are advised to "act fast" and complete the following steps:
Take them straight to the A&E department at your local hospital.

Tell the doctor there that you think your child has swallowed a button battery.

If you have the battery packaging or the product powered by the battery, take it with you. This will help the doctor identify the type of battery and make treatment easier.

Do not let your child eat or drink.

Do not make them sick.

Trust your instincts and act fast.
Previously blogging on HuffPost UK, Paolo De Coppi, consultant paediatric surgeon at Great Ormond Street Hospital said parents should be wary that more and more devices and gadgets around the home are now powered by button batteries. He explained just how dangerous they can be.
"As I've witnessed first-hand, the consequences of swallowing these batteries for young children can be incredibly serious," he wrote. "If button batteries get stuck in a child's oesophagus (food-pipe) a chemical reaction takes place and the battery is effectively activated in the body.
"This can cause holes in a child's oesophagus and adjacent windpipe in the space of just a few hours. These holes affect a child's ability to eat, drink, swallow or breathe and most children need urgent and life-saving treatments, not just immediately but throughout the rest of their life. One of my patients had to have over 50 procedures in under 18 months, and this is only the beginning for her. A couple of seconds spent swallowing this battery has dramatically changed her life forever."
"As I've witnessed first-hand, the consequences of swallowing these batteries for young children can be incredibly serious.""
"I feel guilt," George Asan, from Hampshire, said. "I hope that by talking about Francesca's death it will encourage other families to talk about accidents and ask questions about what they can do to stop them happening to their own children.
"Unfortunately we didn't see anything wrong, no signs. We found that it was a button battery and straight away I went to the cabinet and we had the 3D glasses for the TV. It was one of the spare batteries, in the original box of the glasses, which was in another box.
"I don't think in any parent's mind, this is the first thing they'd look for."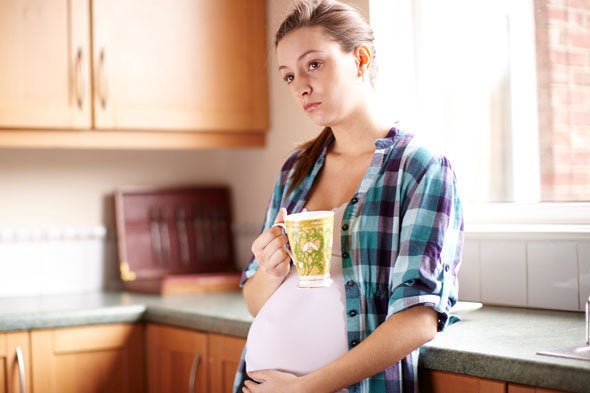 Pregnancy worries and words of comfort