Debenhams has been called out over their "sexist" Gruffalo pyjamas that are different for boys and girls.
Gender-neutral campaign group - Let Clothes Be Clothes - argued that the two different designs played into the "friendly" vs "daring" stereotypes of boys and girls.
The boys' top features a darker scene with the words: "In the deep dark wood", while the girls' top is pink and has the caption: "I'm having a feast".
"Debenhams has rewritten #TheGruffalo just for girls," the campaign group wrote on Facebook on 15 August. "Spot the difference."
The group used the hashtags #notbuyingit and #everydaysexism.
Commenting on the post one person wrote: "We all know, theres no such thing as a female Gruffalo."
A mum also wrote: "Aw whoops, I accidentally bought my daughter the boys' version of the Gruffalo, where he's scary, instead of the girls' version where they all link arms and have a picnic together."
And another sarcastically wrote: "But if they don't colour code, label them by gender and cover in glitter, how are we supposed to know which set to buy for our children?
"Now that I am a parent I clearly can't be trusted to make a decision or heaven forbid let my child decide."
Responding to the uproar over the pyjamas, a spokesperson for Debenhams told HuffPost UK: "We believe that the both boys and girls love and know the friendly face of the Grufalo.
"The products are a must-have for fans regardless of gender and we will be adopting the same copy for both products on our site."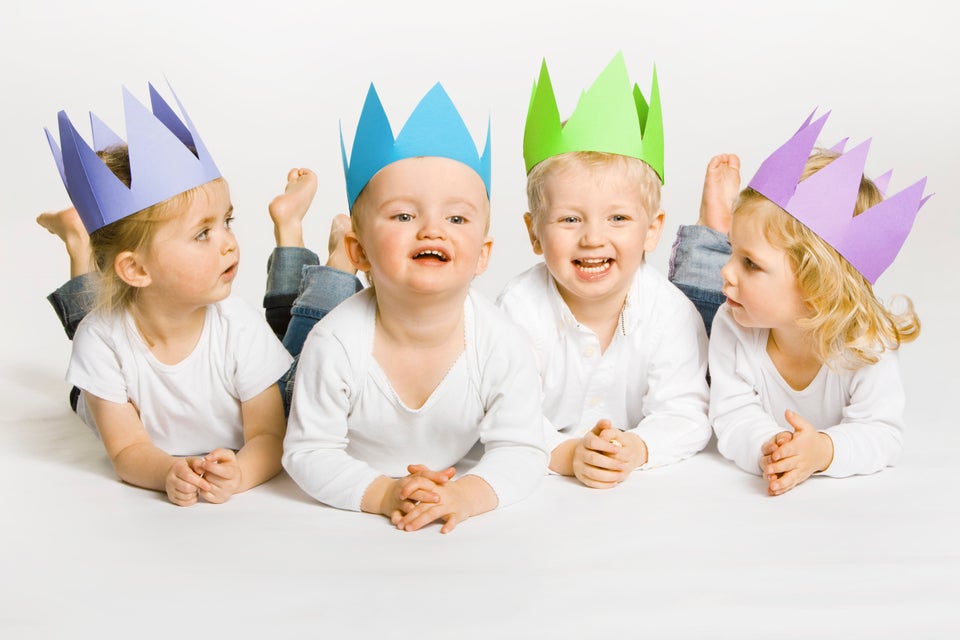 7 Fun Creative Craft Projects For Toddlers