How do you become the fastest woman in British history? Be happy, according to Dina Asher-Smith.
"Nobody is happy every single day, all the time, but a happy Dina is a fast Dina – I learned that very early on," the 24-year-old sprinter tells HuffPost UK. "You can be in the best shape in the world, but if you're not chilled and you're not happy, if you're not confident within yourself, you're not going to run well."
And run well, she does. At just 19 years old, Asher-Smith became the first ever British woman to run 100m in under 11 seconds at the London Anniversary Games. Later that year, she broke the women's British record for running 200m in 22.07 seconds.
Then in September 2019, she did it again. Running 200m in 21.89 seconds at the World Championships, Asher-Smith became the only British woman in recorded history to finish in under 22 seconds.
She picked up a gold medal for that record-making race, plus two silvers in the 100m sprint and 4x100m relay, securing her spot as number two in the IAAF world rankings. Needless to say, the athlete is tipped for great success at the Tokyo Olympic Games.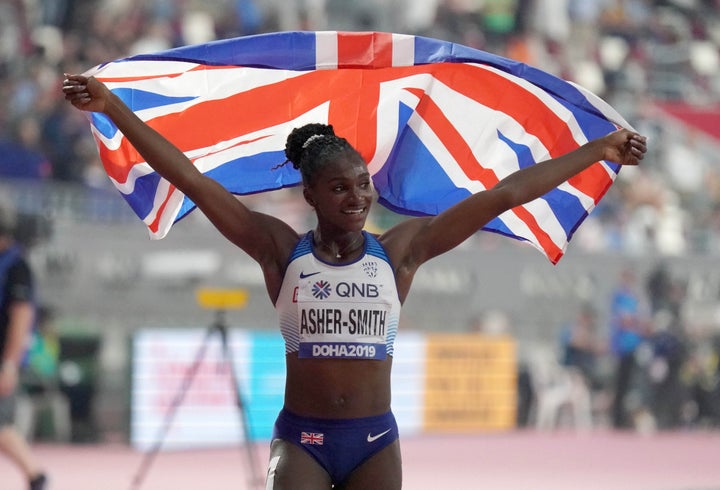 How do you deal with that level of expectation? Asher-Smith says it's all about maintaining perspective. The athlete credits her history degree, which she completed in 2017, with giving her the perfect grounding.
"When you're learning about atrocities that have happened throughout history, you have to reel off those facts: 'there was an epidemic and this many people died' or 'there was a war and that many people died,'" she explains. "When the most pressing and stressful thing in my life is how fast I can run in a straight line, it's pretty chilled."
Asher-Smith also reminds herself that "athletes are entertainers". She'll train and work hard every day to be the best she can be – "it's a job and it's very serious" – but at the same time, she understands her sport is entertainment.
"If it goes well, fantastic, everyone can be really happy and proud," she says, "but if you tried your best and it doesn't go well, you have to say 'oh well', in the nicest way."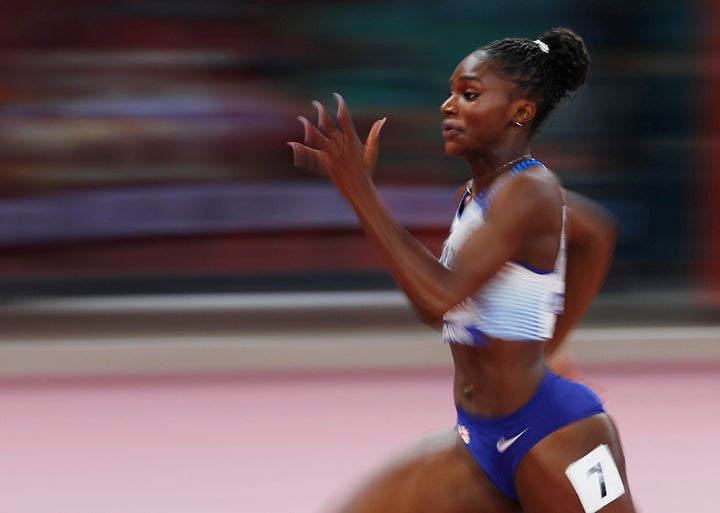 Asher-Smith's close-knit friendship group helps nurture her positive outlook. She grew up in Orpington, London, and has known the majority of them since school. The group spends time together whenever she's home, keeping things low-key most of the time – with the rare, but treasured, spa day thrown in.
When Asher-Smith is travelling the world competing, she's reassured by the knowledge they're only a WhatsApp message away. "I'll be the one sending a million memes," she laughs. "They're cool people, they're really nice, intelligent and very successful in their own right."
Her mum, Julie, is unquestionably her biggest fan online, even creating a YouTube channel to share her daughter's childhood races with the world. But her dad, Winston, who doesn't have social media, gives Julie a run for her money at home.
"If I pop into my parents' house unannounced, I'll see my dad and he'll look really embarrassed and turn off the TV quickly. He'll be watching my old races – he records them and literally watches them every single day. They're his soap operas," she says.
"It's cute, he turns them off when I come in the house, but sometimes he does text me and say things like, 'I watched my favourite race again today.'"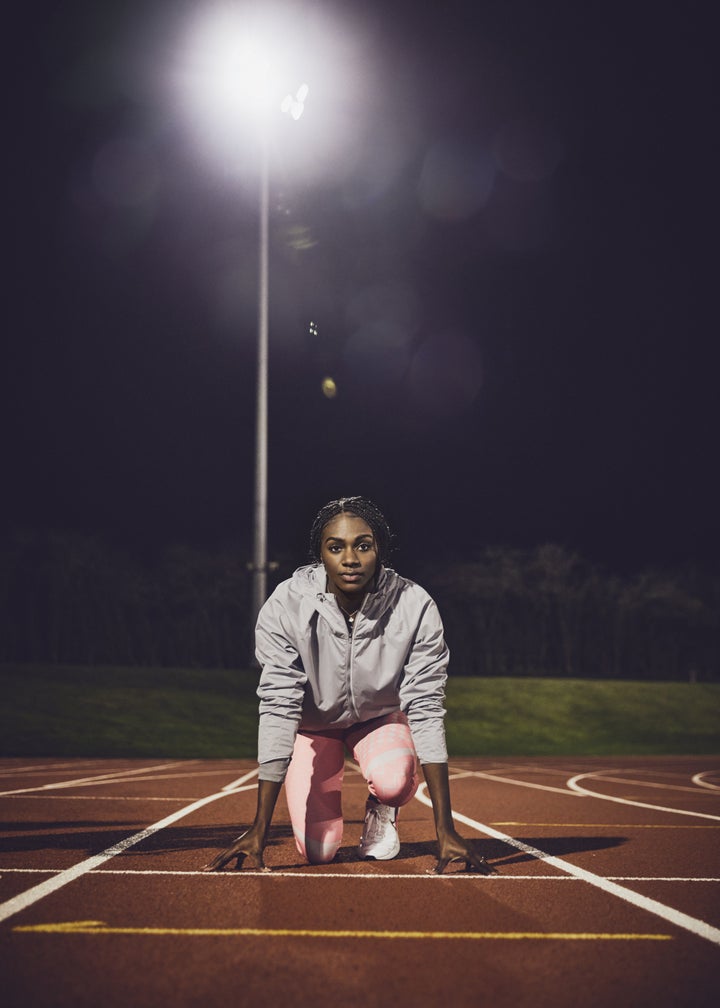 Having such a strong support network – plus the same coach since she was eight years old – enables her to train hard and escape the fear of failure ahead of competitions, she says.
"I know that whether I run fast or slow, whether I win or lose or get injured or not, they're always going to have my back," she adds. "If I wanted to stop running tomorrow, I think my coach, my parents and my friends would be shocked, but it wouldn't change how they view me.
"In a weird way, when you've got that automatic security blanket, everything else tends to come with it because suddenly, you're not under so much pressure."
With a cool head on her shoulders, Asher-Smith is looking towards the Tokyo Olympics with excitement, rather than trepidation. "I've got to do a lot of work between now and then," she says, "but it's exciting, I love competing and it should be a lot of fun.
"Sport is holistic and it's an expression of your whole self. If your whole self isn't ready or happy, you're not going to do as well as you're hoping."
In 'What Works For Me' – a series of articles considering how we can find balance in our lives – we talk to people about their self-care strategies.

To read more features on the topic of mental health and sport, visit HuffPost UK's dedicated Head in the Game site.