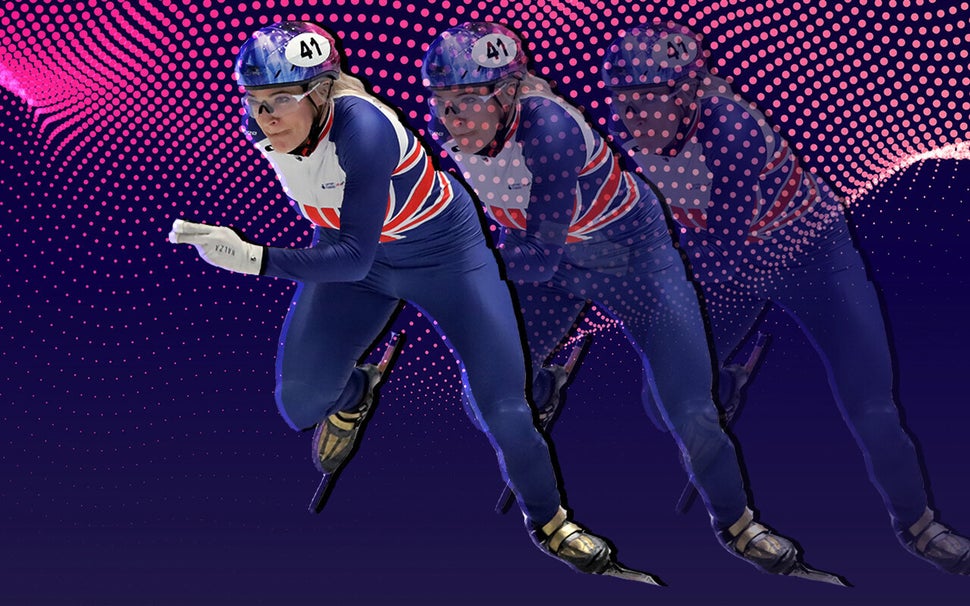 Head In The Game sees athletes across a variety of disciplines speak candidly about their mental wellbeing – from occasional periods of poor mental health to ongoing, sometimes debilitating, struggles with mental illness. They also share coping mechanisms and the support they've turned to during their lowest points.
From the off, 2018 brought unwelcome events for short-track speed skater Elise Christie: her father's terminal cancer diagnosis, money problems and injuries that impacted her performance in the Winter Olympics. When her relationship with fellow speed skater Shaolin Sandor Liu broke down later in the year, it all became too much.
"The first time I self-harmed was pretty much when I was going through the breakup with Shaolin," the three-time world champion tells HuffPost UK. "It wasn't what caused it; there were a lot of things that led to that point.
"It was just like the end, I'd lost control, I was at the breaking point. It all just added up, and it felt like I just wanted to run away from the situation. But I couldn't, because I had to train."
Self-harm – the practice of intentionally injuring one's own body – often results from severe emotional distress. The problem is on the rise in Britain. A Lancet Psychiatry study found that in 2014, 6% of people had self-harmed, up from 2% in 2000. The pain can provide a potent distraction from emotions, with some even experiencing a short-term feeling of "release". However, it doesn't address the cause of distress or make it go away, as Christie knows all too well.
Sometimes the physical pain would briefly detract from the emotional pain she was experiencing. Other times it would make her "feel something" when she seemed numb to everything else in the world. "But it never fixed the problem," she says.
The 2018 Winter Olympics were full of disappointment for Christie, who fell in the 500m final and 1500m semi-finals, before being disqualified in the 1,000m heats while competing with an ankle injury. The Games were supposed to be a redemption story for the skater, who had been disqualified from three events in Sochi, four years earlier. That year, she was blamed for a collision in the 500m final, which took out a South Korean skater, and she received death threats and online abuse.
Ahead of the 2018 Olympics, she had trained hard to try and be the very best. But it wasn't enough. She later became known as the skater who sobbed on the rink. "I am supposed to be prepared for this, but it hurts," she tearfully told the BBC after crashing out of the 500m final. "Hopefully I can come back again. Right now I can't see living with this feeling."
What many didn't know is that during this time, Christie was struggling with anxiety and depression.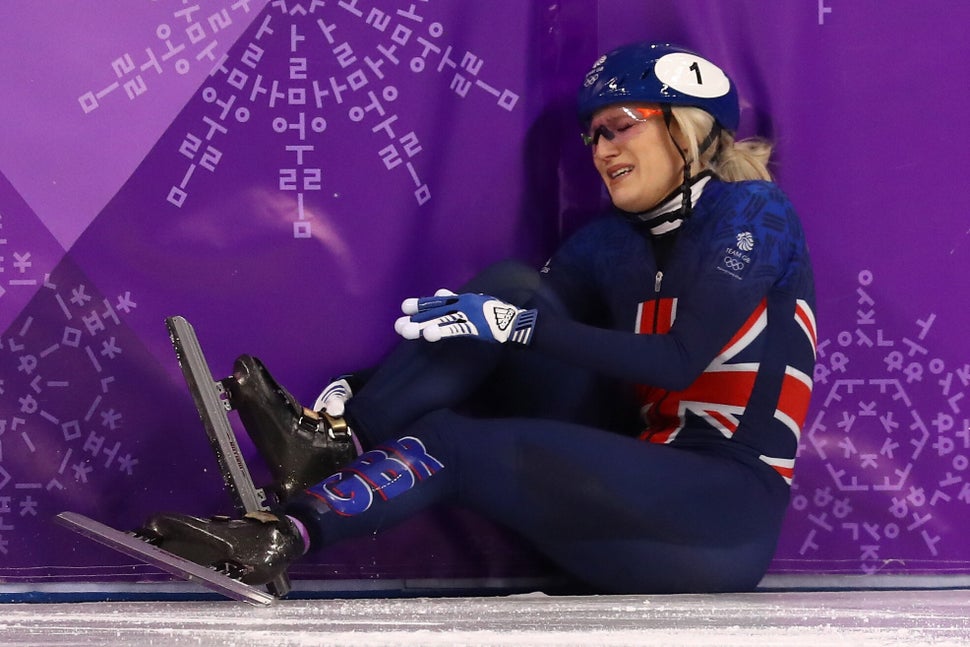 The skater, now 29, speaks openly about her struggles with mental health. At points, things have been so bad that she's had panic attacks on the ice, she says. "When you first have one, you don't know what's going on. It's like you're having a heart attack. But obviously they become more manageable the more you have, and then you understand it a bit more and you learn to know when it's on its way to happening."
In 2018, Christie adopted a routine where every time something bad happened, she would self-harm. "It almost becomes normal that that's how you respond to things," she says. "But when I started to get better, and get back on my feet, I thought, 'What is this actually solving?' It's such a vicious circle, and then you feel crap that you've done it."
Just after Christmas that year, Christie terrified herself into making a change after "a really bad self-harm" incident. It's not something she's discussed publicly before. "It was scary for me," she says. "I think that was when I was like: 'You know what? This has gone too far now. It needs to stop.' I thought, 'This can't happen anymore.'"
The following April, Christie announced on Instagram that she had been on antidepressants for two years to help treat depression and anxiety, but had since come off them.
"It was just an instant thing," she says, thinking back to how she felt at the time. "I woke up and had been off medication for about three weeks, and it was the first day I'd woken up and felt [emotion] – they always say medication doesn't do this, but I think it does, to an extent, block you from feeling certain emotions.
"I felt emotion. I felt everything. Then the next thing I felt was ok to not be ok. I felt ready to deal with the problems instead of avoiding them."
She continues: "I thought it would impact people, of course, that's why I posted it. I thought, 'This is something that could've killed me, and it could save lives. It could help another person know what other people are going through, and that it's ok, and that they'll get there.'"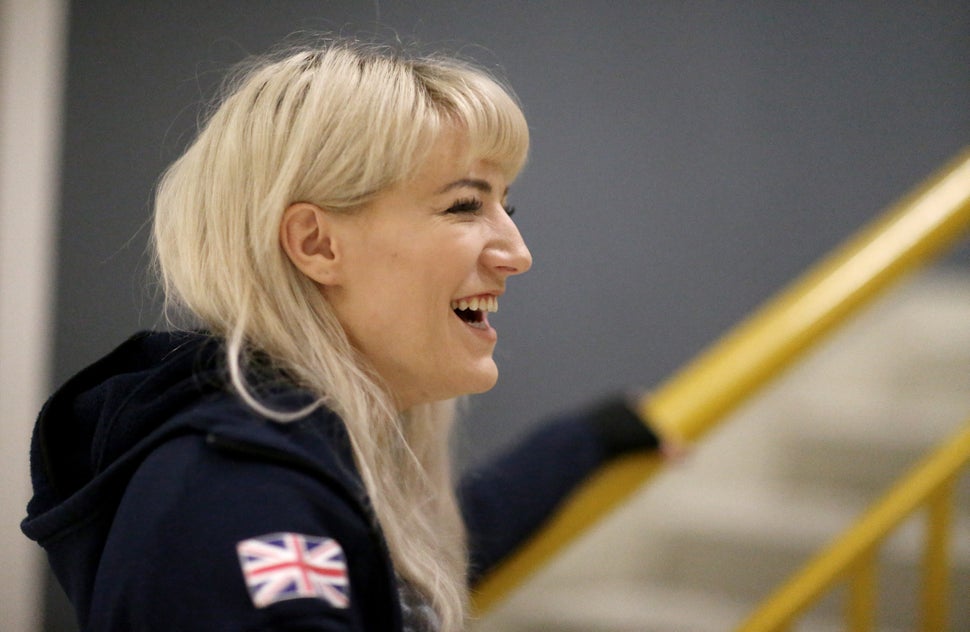 After she shared the post, she was inundated with messages of support and similar mental health admissions from strangers online. "It's mad, because you feel so alone but there are so many people, for different reasons [who are struggling] – even the ones who you think are unbreakable," Christie says.
Sharing her struggles publicly felt like an achievement, and as the comments came flooding in, she felt renewed motivation to focus on her mental health. "I didn't want to relapse and go back [to self-harming]. It made me want to keep going forward."
Since then, she's been seeing a clinical psychologist who has helped her to "retrain her brain" and learn how to navigate some of her anxieties. "I used to be a very emotional, erratic person," Christie says. "I'm a lot more on a level now… You try and rationalise before acting on things.
"I know a lot of stuff led to what happened in my breakdown. There are loads of tiny events in your head, and suddenly you can't cope with them anymore – and it is retraining how your brain views things. For me, I struggled a lot with the [Winter] Games and getting death threats and abuse on the internet all at once."
The death threats, in particular, were difficult to endure. "I genuinely thought I was going to die," Christie says. And the continued abuse online would trigger her anxiety – "even if it was a little stupid comment," she says. "I had to retrain my brain that actually it was safe."
"The brain is powerful, but you've got to be more powerful than it, to an extent."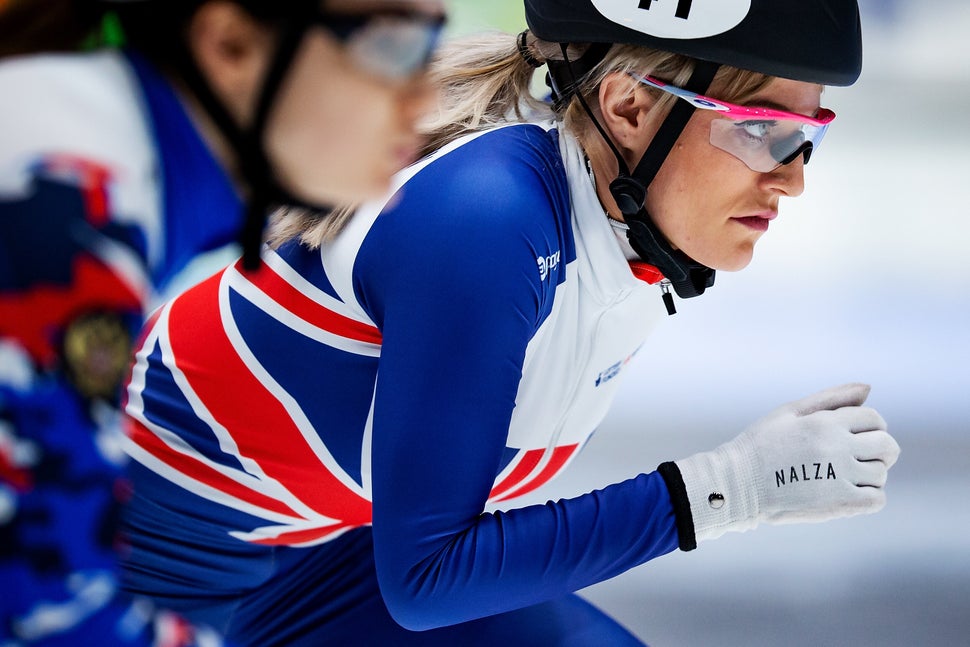 Self-care has also been instrumental in Christie's ongoing quest for better mental health. "I used to go to sleep a lot," she says. "That, initially, is what stopped the self-harm, because instead of doing that, I'd go to sleep. I had 2 to 40 minutes [sleep] and then would wake up feeling pretty different.
"Now I tend to try and get out. If I've had a really bad day, in the evening I might just go to the cinema or be around people. Firstly, that takes your mind off the crap anyway, but secondly, I believe it's another way to retrain your brain. If your brain is in that panic or that trauma mode, and you react to it by going and doing something you enjoy, it's training your brain to not be panicked about whatever it is you're panicked about."
She also tries to banish negative thoughts by focusing on positive ones. If somebody says something negative to her – whether online or in person – she tries not to dwell on it. "I think about something nice someone has said, or something I've done that's good," she says.
It hasn't been an easy process – 2019 was a "crap year" both mentally and physically, Christie says. And in January, she announced she'd be taking a break from social media. "I'm really not happy with who I am at the moment, and my poor mental health is getting the best of me and affecting my behaviours," she said in a statement. "I need to find myself again and be myself again."
But she's continuing to skate and train. Her big focus now is the 2022 Winter Olympics. "I've achieved everything else in my sport," she says. "The only thing I've not got is an Olympic medal."
Visit HuffPost UK's dedicated Head in the Game site to read our full series of daily interviews with sports people about their mental health and wellbeing.


Useful websites and helplines:
Mind, open Monday to Friday, 9am-6pm on 0300 123 3393
Samaritans offers a listening service which is open 24 hours a day, on 116 123 (UK and ROI - this number is FREE to call and will not appear on your phone bill.)
The Mix is a free support service for people under 25. Call 0808 808 4994 or email: help@themix.org.uk
Rethink Mental Illness offers practical help through its advice line which can be reached on 0300 5000 927 (open Monday to Friday 10am-4pm). More info can be found on www.rethink.org.