Children and teenagers are being forcibly restrained and sedated in one of Britain's biggest mental health hospitals, a Channel 4 investigation has found.
One 15-year-old patient was prescribed powerful sedatives and locked away in a "cell-like" room with very little natural light for 22 months.
Another older patient died from severe constipation after medical staff failed to notice the symptoms.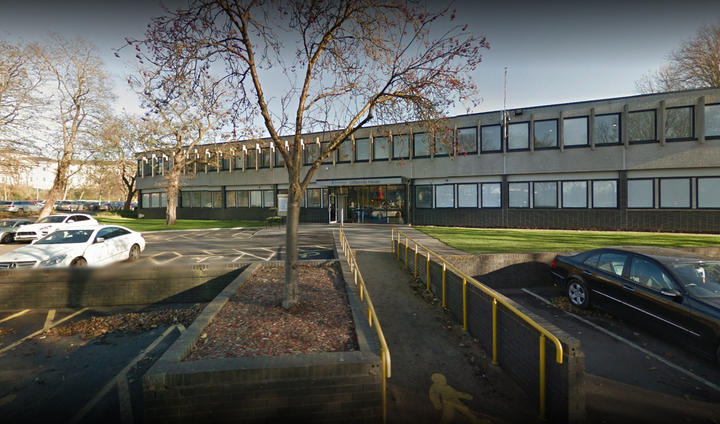 Some 600 incidents where staff restrained young people face-down were recorded last year - despite the practice being banned by the government in 2014.
The investigation into St Andrew's Health Centre in Northampton has been described by mental health charities as "concerning".
"[The programme] should shock the nation as to how young people with a learning disability can be subject to a childhood stuck in institutions," Jan Tregelles, chief executive of Mencap, and Viv Cooper of Challenging Behaviour Foundation said.
St Andrew's advertises itself as the UK's leading provider of specialist mental healthcare and receives 95% of its revenue from patients referred by the NHS.
Fauzia's story
The programme highlights the story of Fauzia Yasmin Hussain, a 19-year-old who lives with Tourette's and autism. In her early teens, Fauzia's anxiety became much worse - leading to her needing specialist care in hospital.
However, upon being sectioned under the Mental Health Act and being admitted to St Andrew's, she remained mostly in segregation in a room with almost no daylight.
Her family saw her being dragged by the arms forcefully during a visit, and she was prescribed high doses of medication, including anti-psychotic drugs.
Unhappy with her care, Fauzia's family sought the help of Norman Lamb MP and, with the help of their local authority, found alternative care for her in the community.
Lamb, who was coalition minister in charge of learning disabled care at the time, said: "I went to St Andrew's in Northampton, and saw Fauzia in her room, which in effect was a cell, it seemed to be that a 15-year-old girl [Fauzia] was being treated in effect like a prisoner.
"It was one of the most shocking things that I've seen in my time in parliament. Just as a human being I was just horrified."
Yet since leaving St Andrew's, Fauzia's family said she has improved dramatically. Less than a month after leaving, she no longer required medication via intramuscular injection - a measure seen as necessary to her care at St Andrew's.
Matthew's story
Matthew Garnett has complicated neurological conditions, including autism and learning disabilities.
Having reached a crisis point as a teen, Matthew was sectioned under the Mental Health Act. Six months later he was moved to St Andrew's - not long after, his parents became worried.
In his first five months at St Andrew's, Matthew was restrained or secluded 11 times, and he was physically restrained when being given injections.
He began pulling his hair out and was often frozen with anxiety and unable to speak.
On one particularly harrowing visit, his parents noticed he had soiled himself but had not been cleaned properly.
Helen Hayes, a local MP who attended a meeting at St Andrew's with Matthew's parents, recalled: "I went into that meeting with an entirely open mind.
"And I was really genuinely shocked at the attitude to the family, the dismissal of the concerns, the unprofessional behaviour, just left me feeling very, very uncomfortable indeed about how a very vulnerable and unwell young person was going to be looked after within that environment."
'Nobody noticed it'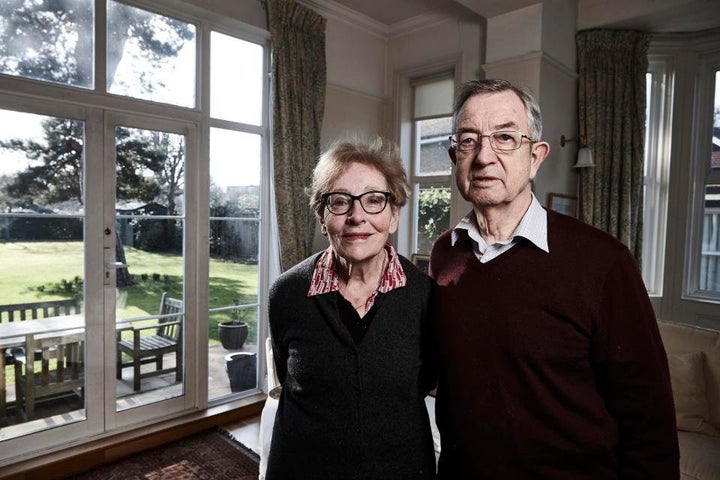 Bert and Laura Johnson were initially pleased their son Bill had found a place at St Andrew's. Bill was admitted in 1993 and was a long-term resident there.
By 2005, the Johnsons observed changes in how St Andrew's appeared to operate. Large grants from the NHS had enabled it to open new facilities and take on more patients.
They were no longer able to visit Bill on his ward, and he would phone them and say he was afraid of dying.
In May 2011, a check up with the medical doctor at St Andrew's recorded his health as normal, but three weeks later he died.
Having fought for details of Bill's death, Bert and Laura have since discovered that doctors missed the symptoms of severe constipation - a condition that killed him.
Professor Glynis Murphy, Clinical Psychologist in Learning Disabilities, said: "I was utterly shocked, that he could've had something so mundane as constipation and yet nobody noticed it, and it'd got so severe that it killed him, I could not believe it. Especially as he was on a medication where a known side-effect is precisely that".
'High-quality care'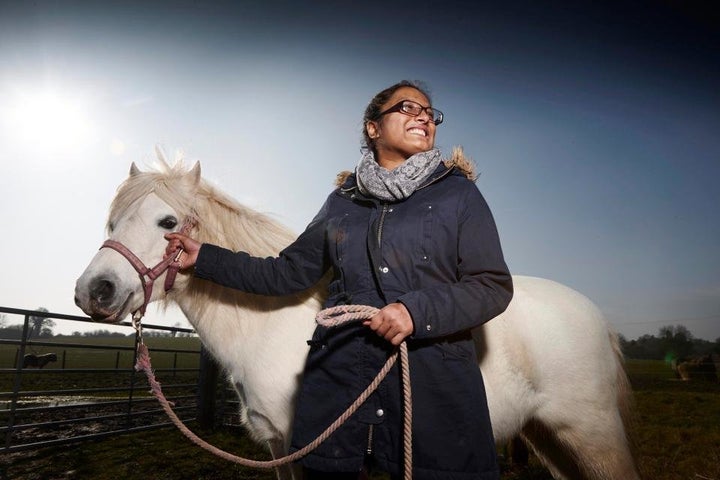 In a statement St Andrew's responded: "Treating patients with…complex and challenging mental health conditions requires constant vigilance, experience and clinical judgement."
St Andrew's said that it was highly regulated and that as a result of "the intensive, high-quality care that… our specialists provide…. around three quarters of St Andrew's patients are able to be discharged to more local, or less secure environments."
The organisation added: "The safety and wellbeing of all our patients… is paramount… including protecting patient confidentiality… which means that while we strongly refute the allegations made … as false and misleading we are unable to comment further."
'Under Lock And Key: Channel 4 Dispatches' airs on Wednesday, March 1 at 10pm.