"Dodgy Dave" Cameron was confronted by an angry young voter in a Facebook Live "town hall" who dropped an f-bomb blitzkrieg on the Prime Minister.
The PM today took questions from Buzzfeed UK readers in the latest round of public events ahead of the referendum on June 23.
But the Conservative Party leader, leading the In campaign, was rocked when one young women vented her fury at Conservative policies. She said:
"I'm voting Remain, but nothing to do with you guys. I hate the Tories. You've fucked everything fucking up in this country. You've screwed students, you've screwed the disabled, the vulnerable.

"I've heard you want to take the human rights act and everything as well. I can totally believe that, I wouldn't put that pass you at all. Dodgy Dave."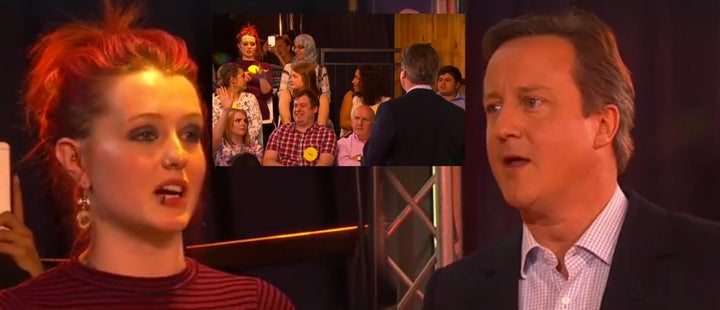 But Cameron took it in his stride, pointing out the campaign to stay in was cross party involving the Green Party, Labour and The SNP among others. He said:
"That's the great thing - you can have a ferocious argument with someone about health policy, education policy or human rights policy. But this issue of whether to leave the EU transcends all that."
The Tory leader was taking part in a EU referendum TV debate on Friday afternoon hosted by BuzzFeed UK and Facebook.
The flashpoint was the major talking point of a series of audience-led debates stretched over four hours.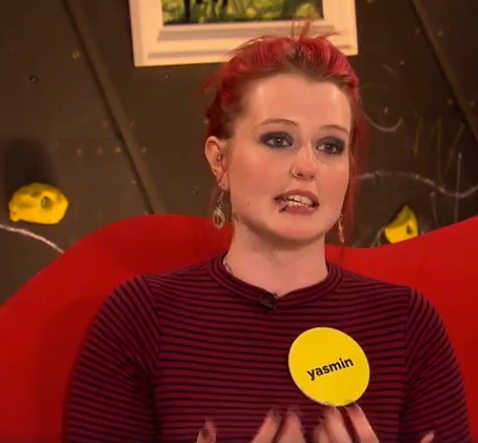 The Ukip leader was heckled by some members of the audience unhappy at his tactics in the referendum campaign.
And Farage was quizzed on why he had to exclude members in the past for for making sexist, homophobic and racist comments.
Farage told the audience in central-London said people should not overreact when "Ukip people, who coming back form the pub after one too many, said stupid, or at times abusive or abrasive things".