A man has been killed by his pet dog in Cumbria, in a savage attack in front of his teenage daughters.
The 45-year-old was mauled to death by the pet at home, as his daughters tried to "drag the dog off their father," according to the Mirror.
Police were called to the house in Cleator Moor after reports of a man being attacked.
An inspector said he had "never seen anything like" the scene and that there was "blood everywhere".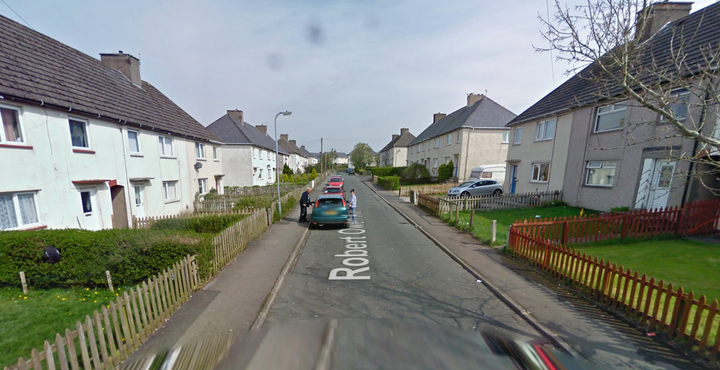 The man's two teenaged daughters aged 19 and 16 risked their own safety for ten minutes trying to pull the dog off their father, The Mirror said.
The dog had been "angry" for several hours and was found shut in a bedroom in a distressed state, the BBC reported.
Insp Gary Hunter told the BBC: "In 20 years I've never seen anything like that. The dog had been angry for a good three hours or so.
"There was a lot of blood everywhere and the dog was still in a room quite close to the landing.
"The door wasn't that secure and behind the door the dog was barking very loudly and trying to get out."
The dog, thought to be a Staffordshire pitbull crossbreed, was tasered with a taser gun as there was no vet available to tranquilize it, according to reports, and died shortly afterwards.
Cumbria Police said in a statement: "Police were called at 2pm yesterday (May 22) to a property on Robert Owen Avenue, Cleator Moor, after a report of a male being attacked by a dog.
"A 45-year-old male – who lived at the property - was pronounced dead at the scene.
"The dog who attacked the male was destroyed. Three other dogs were seized from the property and will be assessed by a specialised police officer.
"The death is being treated as non-suspicious and the Coroner has been informed."