This is the moment Donald Trump got brutally booed at his own polling station.
The Republican presidential hopeful didn't exactly get a warm welcome as he arrived at Manhattan's PS 59 school in New York to cast his vote for himself.
Trump could be seen hurrying inside the building alongside his wife Melania and a large security detail.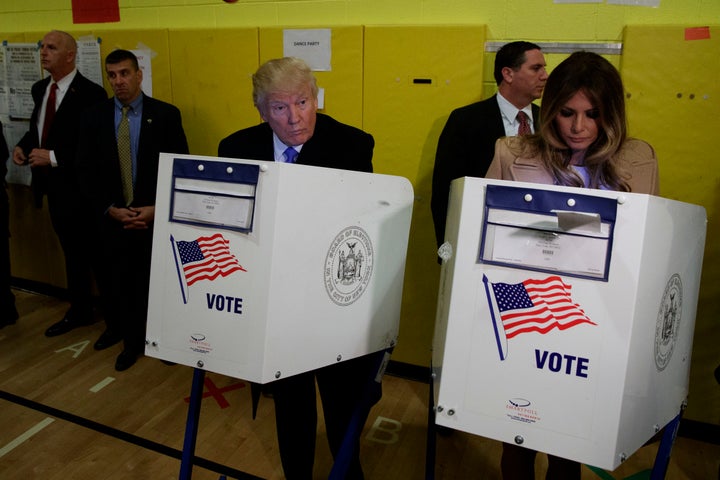 Some seemed rather pleased at the reaction...
Earlier in the day, police arrested two topless protestors from the feminist group Femen at the polling station.
The women could be heard to shout "grab your balls, off my boobs" as Secret Service and local police escorted them away.
Meanwhile Hillary Clinton cast her vote in Chappaqua, New York, a few hours earlier.
She was cheered on by other voters in line inside the Douglas Grafflin Elementary School. Her husband, former President Bill Clinton, was also present to cast his vote.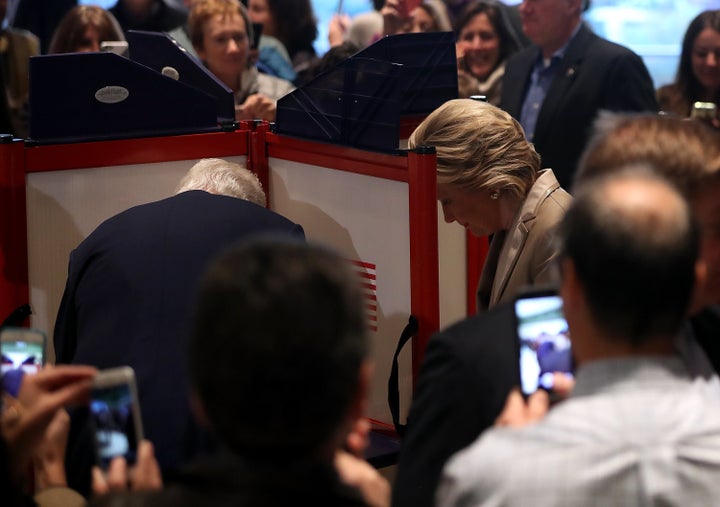 Long queues began forming at polls before peak voting time had begun. In North Carolina, people were queueing for an hour and a half as of 3pm local time.
A new Reuters/Ipsos States of the nation project gave Clinton a 90 percent chance of defeating Trump, seeing her on track to win 303 Electoral College votes out of the 270 needed, to Trump's 235.
Popular in the Community