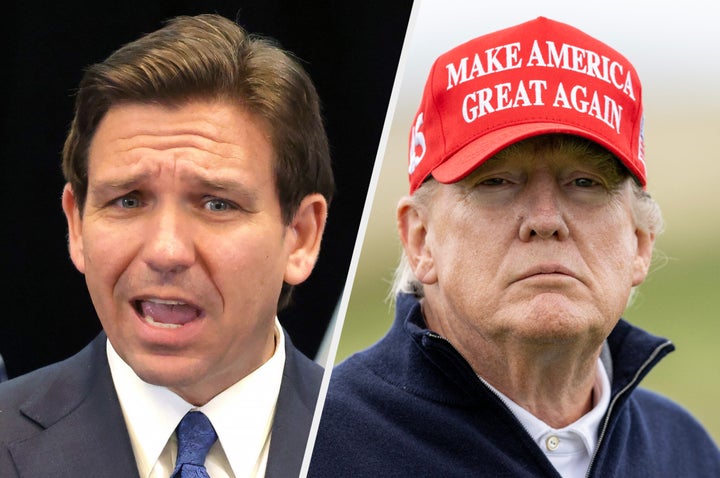 Downing Street has denied that ministers are backing Ron DeSantis over Donald Trump in their battle to become the Republican candidate for US President.
DeSantis also met with foreign secretary James Cleverly, ahead of an expected announcement that he will run for US president.
He said Badenoch "complimented what we are doing in Florida" in an interview with The Sunday Telegraph.
The paper claimed his allies hope that Badenoch could be the next Margaret Thatcher to their new Ronald Reagan.
His rival Trump has also been in the UK to play golf on his course in Aberdeenshire. However, he is not thought to have met any cabinet ministers.
During his time in Scotland he gave an interview with Nigel Farage which will be broadcast on GB News at 7pm on Wednesday.
The prime minister's official spokesman denied his government was favouring DeSantis over Trump, adding: "Governor DeSantis is governor of Florida, a substantial economy, one that does a large amount of trade with the UK."
Pressed on whether the government was taking sides in a Republican primary, he added: "I would disagree with that."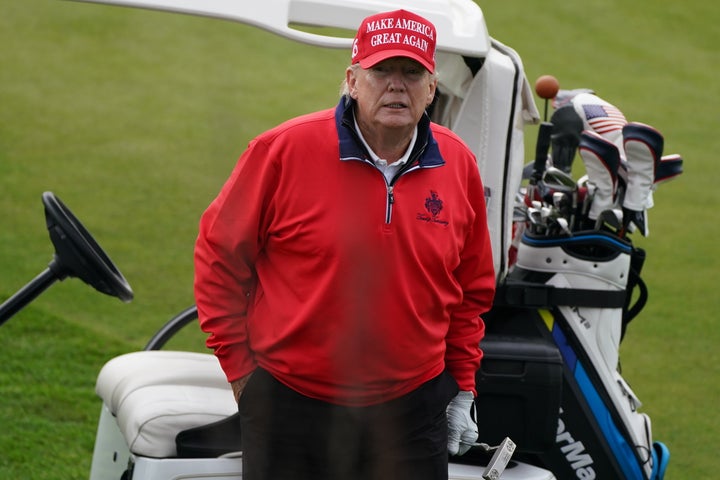 The spokesman said it was "understandable" that Badenoch would meet with the governor of such a "substantial" economy as Florida.
After meeting Badenoch, DeSantis described her in a tweet as a "strong, outspoken leader in the United Kingdom".
"We share the same goal of spurring economic growth for our people and I look forward to continuing our relationship," he added.
DeSantis has not announced his intention to run for the Republican nomination but is widely expected to do so.
Meanwhile, Trump is expected to follow his successor president Joe Biden by visiting Ireland on Wednesday.
Preparations were under way with heightened security at Trump International Golf Links and Hotel just outside the town of Doonbeg in Co Clare.