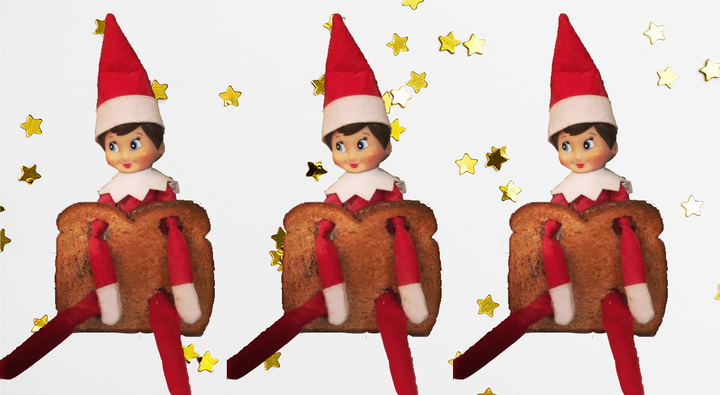 Week one of December is nearly done and dusted, with parents already five days into the Elf on the Shelf marathon. So where have they been putting their elves this week?
We've been following mums' and dads' creations and picked out some of our favourites. Not only because we love them, but also so you can nick these ideas for next week – win win!
Some are simple and easily replicated, while others are slightly more time-consuming to give you some inspiration.
1. Yoga Elf
He's putting us to shame. *Note to self: book yoga class*
2. Fishing Elf
Granted this will require making a fake elf-size fishing rod and getting the bath toys in the sink. Worth it?
3. Olympics Elf
Gather your kids', er, toys to create an Olympic-style race on the kitchen counter.
4. Snow Angel Elf
5. Snowman Elf
Your elf will easily fit in the toilet roll tubes, so disguise him as a snowman by drawing on your loo rolls.
6. Hungry Elf
It doesn't have to be hot chocolate, just get your elf digging into some food or drink in the cupboards. Creating a little mess makes it more realistic...
7. Toasty Elf
Toasty and warm – although it'll cost you a slice of bread for this one.
8. Cereal Elf
Nothing like a subtle hint from your elf reminding your kid to be good this Christmas.
9. Shower Elf
If you don't fancy sewing your own mini elf dressing gown, see if you can use any of your kids' doll costumes to get elf dressed up for a spa-like afternoon.
10. Rock Climbing Elf
Get those Christmas gift bows out early to get your elf rock climbing up a door.