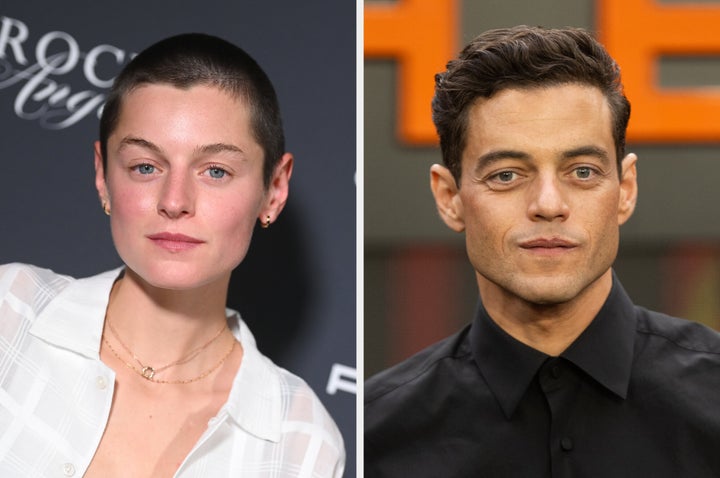 Actors Rami Malek and Emma Corrin are at the centre of romance rumours after being spotted kissing in London.
On Thursday evening, the Daily Mail published photos of the pair out for a dog-walk in London, during which the Oscar winner was seen leaning in and kissing the star of Netflix's The Crown.
A few weeks later, they also attended Bruce Springsteen's concert in London's Hyde Park, and were also seen sitting next to one another in the stands of the US Open earlier this month.
HuffPost UK has contacted representatives for both stars for comment.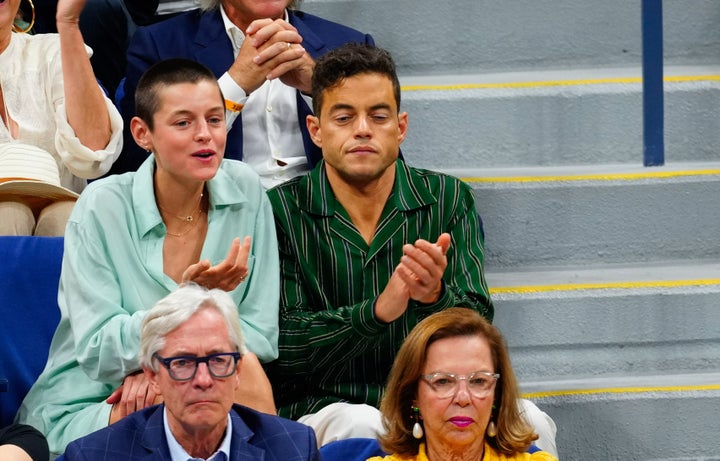 Rami – who previously dated his Bohemian Rhapsody co-star Lucy Boynton for five years, until they parted ways earlier this year – is best known for his leading role in the Freddie Mercury biopic, which earned him an Academy Award for Best Actor.
Emma, meanwhile, rose to fame in 2020 thanks to their portrayal of Princess Diana in the fourth season of the royal drama The Crown, for which they won a Golden Globe and were nominated for an Emmy.
In the years since, they've also appeared in the Netflix adaptation of Lady Chatterley's Lover and shared the screen with Harry Styles in the divisive drama My Policeman, with roles in the horror remake Nosferatu and the superhero sequel Deadpool 3 both in the pipeline.