Boris Johnson has hit out at a question about why he isn't Googled more during The Huffington Post UK debate on the EU referendum.
Johnson, the de facto leader of the Brexit campaign, was watching Google Trends data during Tuesday's EU debate, also hosted by the Daily Telegraph and YouTube, that showed the most searched-for figures in the campaign since the referendum began.
Host Aasmah Mir asked Johnson why he not risen the top after the ITV debate he took part in last week, when Nigel Farage rose to the top over Johnson, David Cameron, Jeremy Corbyn and Michael Gove, when he appeared in a television debate.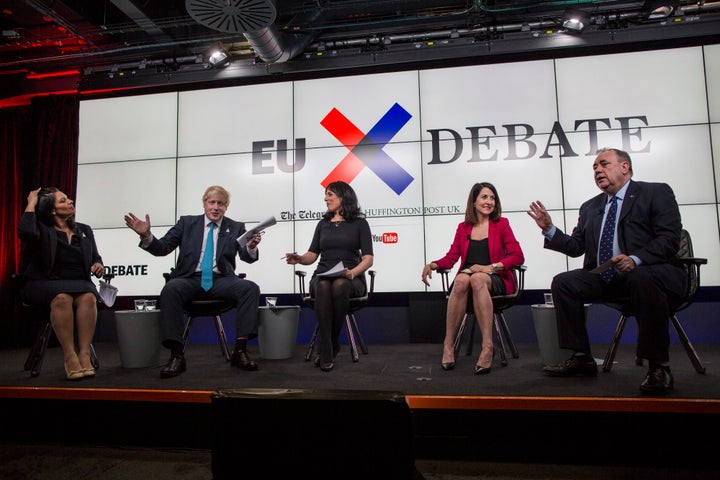 Johnson hit out, calling the question "ludicrous" because "people want to hear about the issues".
He said: "With greatest respect to you, this question is exactly what many of the people in the audience have been complaining about.
"What we want here is discussion of the issues. What they want to know, what's going to happen to the UK after leave the EU, the fantastic opportunities I think this country has to take to build a brighter future."
He spoke for more than a minute about his vision for a post-Brexit Britain, saying the campaign was full of "fundamental dishonesties".
The segment came while the panel answered an audience member who asked if the tone of the campaign showed how out of touch politicians were.
The outburst and protracted speech came just moments after Mir told Johnson not to make a speech as he attacked the Remain campaign, saying: "You've made your point, now is not the time for you to give a speech Boris, as wonderful as it was."
Johnson shrugged in response.
Johnson had been saying: "The difference between our side and their side is very, very simple. We believe we can do it."
Johnson appeared alongside Leave ally Priti Patel and Remain's Alex Salmond and Liz Kendall.
While discussing the tone of the referendum debate, Kendall said: "It's been a horrible debate, it's not been very enlightening."
While the Google Trends data was showing the five most Googled figures, she sarcastically noted: "Nice to see women in there."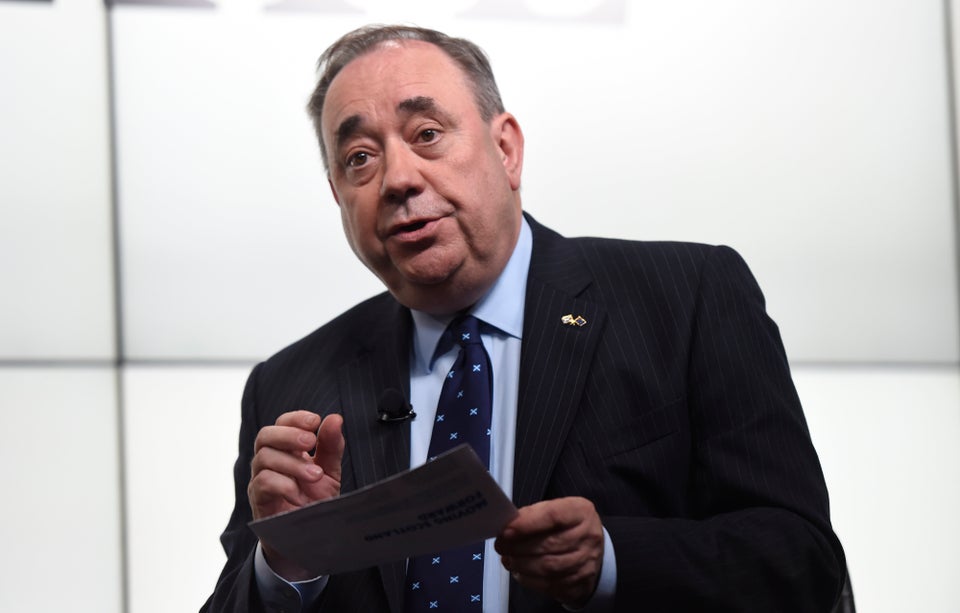 EU Debate