BBC Newsnight presenter Evan Davis has accused a leading Tory Brexit campaigner of peddling an immigration policy "completely at odds with what the public think they've just voted for" after the EU referendum.
Davis confronted MEP Daniel Hannan, and was reduced to putting his head in his hands out of visible frustration over the "change of tone on freedom of movement".
A skin-crawling exchange between the two saw the BBC man accuse Hannan of promising to take back control of immigration, but after a Brexit win on Friday, admit the country would still allow free movement of labour from Europe.
Hannan had said the UK should stay within the "common market" - the EU trading group - but Davis reminded him that meant Britain would still have to allow in unlimited numbers of European workers.
"I'm sorry we've just been through three months of agony on the issue of immigration," Davis lamented. "The public have been led to believe that what they have voted for is an end to free movement."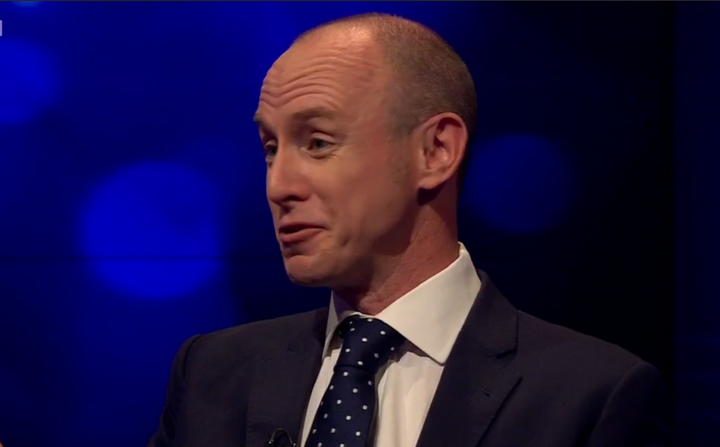 Hannan rebutted that after Brexit, EU citizens would lose some of their legal entitlements and the right to pay the same level of university tuition fees.
But an exasperated Davis hit back, saying:
"Why didn't you say this in the campaign? Why didn't you say in the campaign that you were wanting a scheme where we have free movement of labour?"
He was questioned by ITV's Susanna Reid, who asked the Ukip leader:
"You're saying, after 17m people have voted for Leave based - I don't know how many people voted on the basis of that advert, but it was a huge part of the propaganda - you're saying that was a mistake?"
Farage responded that he had been "ostracised" by the official Leave campaign, adding: "As I've always done, [I] did my own thing."
Related