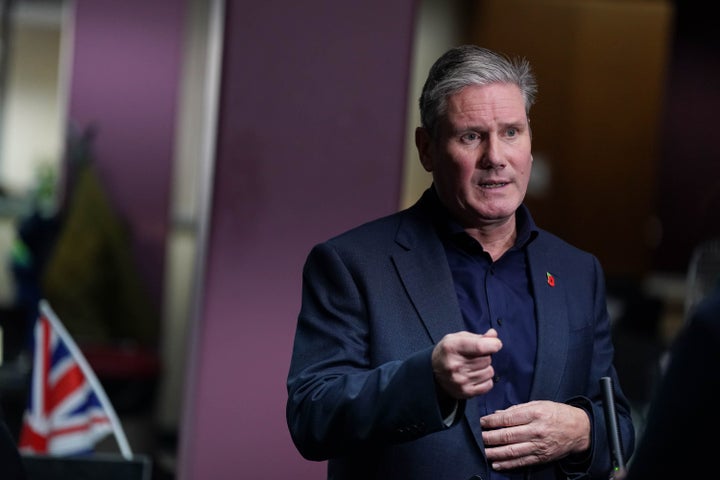 Keir Starmer is to put Labour's policy on the war between Israel and Hamas to a Commons vote in a bid to prevent a major frontbench rebellion, HuffPost UK can reveal.
The Labour leader is continuing to resist calls from dozens of his own MPs to back a ceasefire in the conflict.
The SNP has also called for an immediate end to hostilities and has tabled an amendment to a motion on the King's Speech, which is due to be debated in parliament tomorrow.
It has now emerged that Labour has tabled its own amendment outlining its calls for "humanitarian pauses" in the fighting to allow aid to get into Gaza - but stopping short of a full ceasefire.
Labour bosses hope the move will prevent a major rebellion by its MPs, who will be ordered to vote for that rather than the SNP amendment.
Shadow international development minister Lisa Nandy said: "We need to see an urgent pause in the violence in order to get aid in, to get hostages out as a necessary step towards an enduring cessation of the violence and a credible diplomatic and political peace process.
"That's the aim, that's the goal and that's why we're tabling an amendment to the King's Speech in order to give the House a clear ability to express one view about the way forwards."