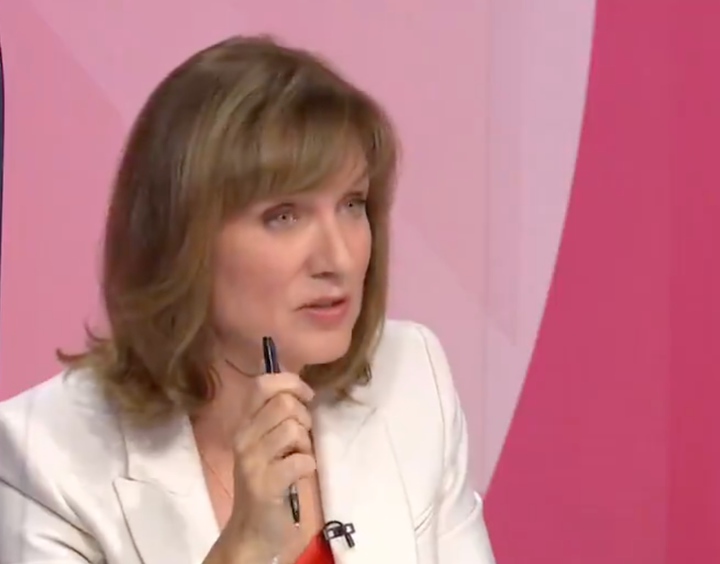 Fiona Bruce wanted the Labour Party to apologise for not locking the UK down sooner when the Covid outbreak first began – and people are bewildered.
She turned to a Labour MP and said: "Do you think Labour has anything to say sorry for?"
Shadow culture and sports minister Alison McGovern replied: "I think about this question a lot, why is it so difficult for politicians to say sorry.
"I think we get defensive."
Bruce continued to push McGovern and suggested that Labour's shadow health secretary Johnathan Ashworth only pushed for lockdown on the very day it was announced.
The host said: "Do you think Labour should have been calling for that lockdown [sooner]?"
She then asked whether Labour was "missing in action" because the party was re-electing its leader – meaning it might have been "distracted".
Bruce's question followed an audience member's claim that both the government and Labour are "accountable" for the disastrous handling of the pandemic.
McGovern eventually replied, "I think we tried our best to get together a cross party way of dealing with this issue", but Bruce cut her off and said, "I'll take that as a no" to apologising.
However, the Labour Party have not been in power since 2010.
It also suffered a historic loss in the last general election back in 2019, while the Conservatives took home a majority of 80 seats.
This means Labour's power within Parliament to put pressure on the Tories is relatively minimal as prime minister Boris Johnson rules with a majority in the Commons.
Bruce's line of questioning also raised eyebrows, as it came just days after widespread outrage at the Tories' response to the Covid report.
Plenty of people expressed their fury towards Bruce's attack on Labour on Twitter.