Toasty golden sands, salty air and gently rolling sea: idle days by the beach are one of life's loveliest pleasures.
And Florida has some of the most tempting you'll come across. With calmer waves near the Gulf of Mexico, shell-strewn beaches in the Florida Keys, emerald-green waters along Florida's Panhandle and sandy gold beaches with waves you can surf on by the Atlantic, it's also remarkably diverse.
So, whatever you're looking for in your beach holiday – serenity, adventure, solitude or excitement – the forever summer state has got a beach (over 825 miles of them) to suit you.
And, thanks to the many direct flight options from the UK to cities across Florida with British Airways, booking has never been easier. You can even plan your whole trip, including the hotel and car rental, at ba.com.
1. Deerfield Beach
Just north of Greater Fort Lauderdale you'll find Deerfield Beach, which is a designated 'Blue Wave' beach thanks to its cleanliness, excellent water quality, safety and conservation policies. For $1, you can stroll along the fishing pier, while pelicans strut about around you. Sand volleyball and surfing are also on offer.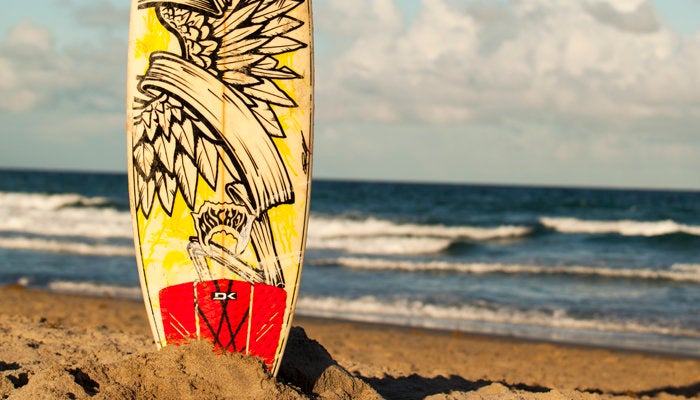 2. Sanibel Island Beaches
This pretty collection of beaches, just west of Fort Myers, has over 300 types of colourful shells to uncover. With the Causeway Beaches (great for swimming and windsurfing), Lighthouse Beach (where you can peek at Sanibel's historic lighthouse), the secluded Gulfside City Park, Tarpon Beach, Bowman's Beach (which has BBQ grills for an impromptu shindig) and Blind Pass Beach (where all the fishermen head), there's a sandy retreat for every wish.
Don't miss the beaches on nearby Captiva Island, either – laid-back and sparsely populated, they've got soft sand and mesmerising sunsets.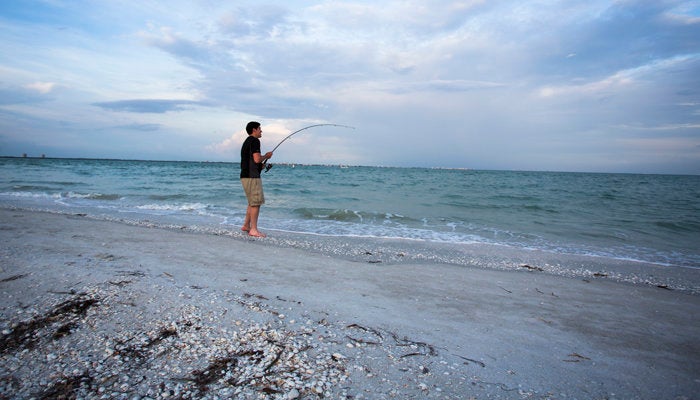 3. The Florida Keys
The Florida Keys' beaches are best known for one thing: watersports. Whether you're looking for snorkelling, parasailing, boat trips, wave runner tours, diving, jet-skiing, Hobie Cat sailing… you name it, you'll be able to find it on Key West, Key Largo, Marathon, Big Pine, Islamorada and the other islands. Bahia Honda (Big Pine Key) is widely considered to be the best beach on the Keys for those looking for that paradise-on-earth experience. A white coral beach with clear, turquoise water and coconut palms, it's one of the few natural beaches in the Keys and is the ultimate destination to relax and unwind.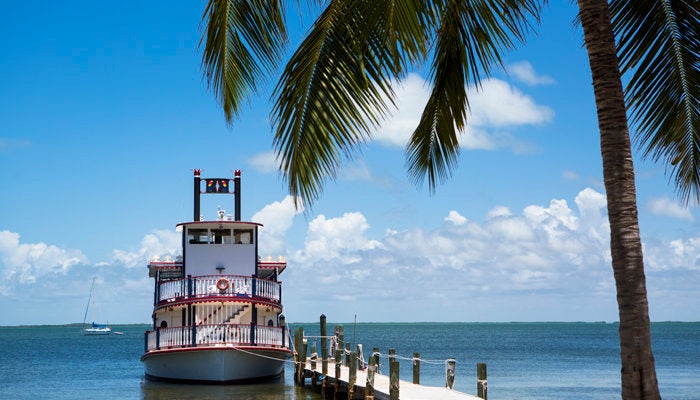 4. Destin Beaches
Dreaming of lazing on sugar-white sand and soaking up rays in emerald-green waters? Then head to Florida's Emerald Coast and the northwest fishing village of Destin. Henderson Beach State Park and James Lee Park are both family favourites.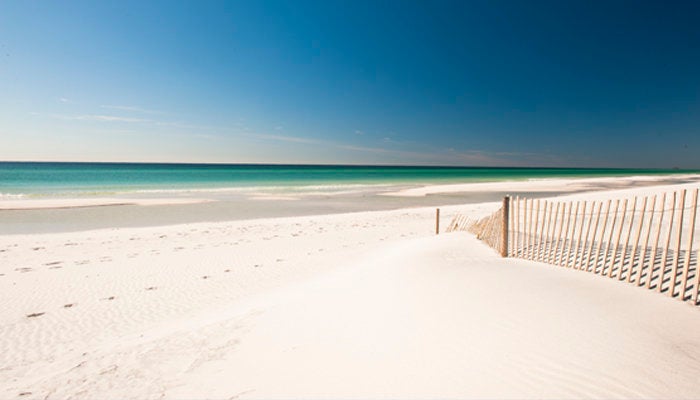 5. Lake Worth Beach
Located in Palm Beach County, Lake Worth Beach is a public beach hugging the Atlantic, where you'll be greeted by an enormous expanse of golden sand and palm trees. The beach offers plenty of spots for sun-seekers to soak up rays and for surfers to hit the waves.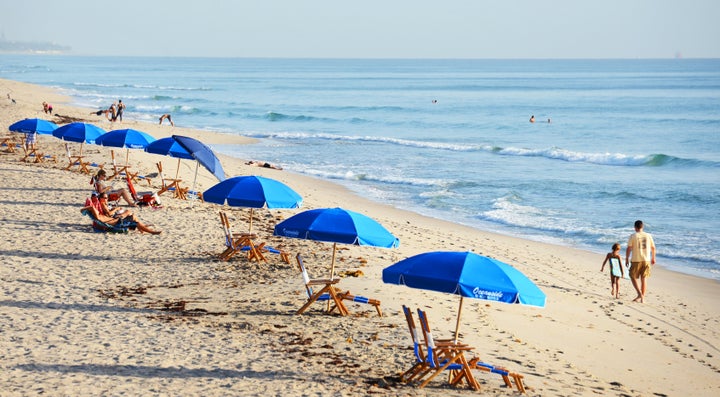 6. Rosemary Beach
Located in Florida's northwest gulf coast, Rosemary Beach is a storybook coastal town brimming with carriage houses, charming restaurants and shops and postcard-perfect boardwalks for walks and cycle rides. The beach is all powdery white sand and crystal blue waters, with dolphins popping out on occasion. Perfect for those looking for an escape from the urban sprawl.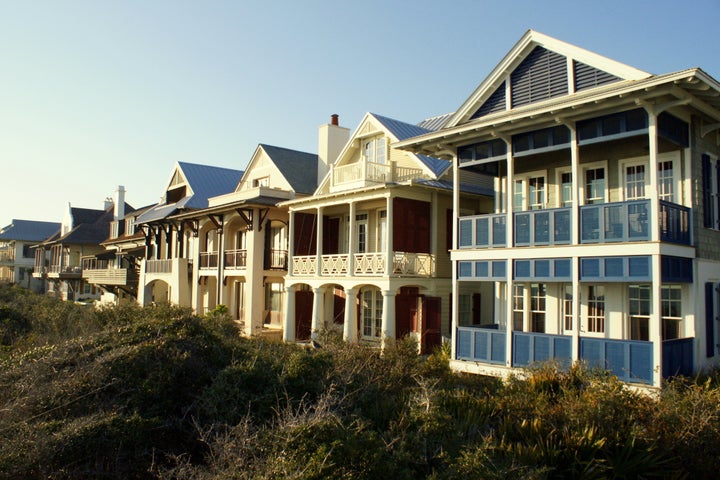 7. Cocoa Beach
Just an hour and a quarter's drive from Kissimmee, Cocoa Beach is the beach for water-sports fans, particularly surfers and skim-boarders. You can also deep-sea fish, go shell-hunting or play volleyball: the active tripper's paradise.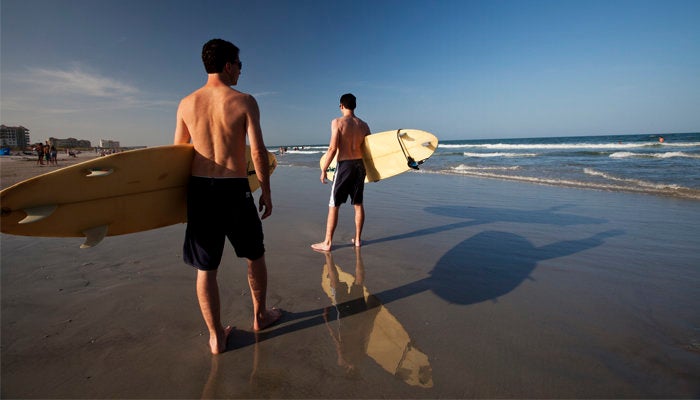 8. Dry Tortugas National Park
People head to Key West for the island's laidback, chilled-out vibes and the potential for endless adventure and exploration. If that's what you're after, you can't miss Dry Tortugas National Park, a seven-key archipelago in the Gulf of Mexico which boasts a 19 century fort and a bird and marine life sanctuary.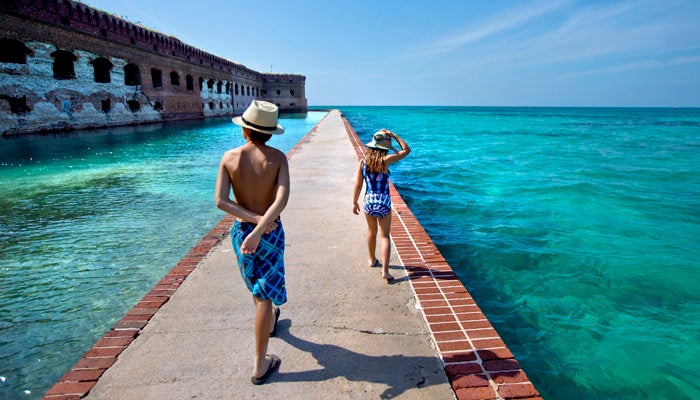 9. Marco Island Beaches
Just 30 minutes south of Naples, Marco Island is an idyllic escape for those looking to chill out, dolphin spot and enjoy a glorious sunset, night after night. Tigertail Beach and South Marco Beach are both lauded for their peaceful and serene ambience, and are ideal for prolonging that wonderful 'don't rush me' feeling you get on holiday.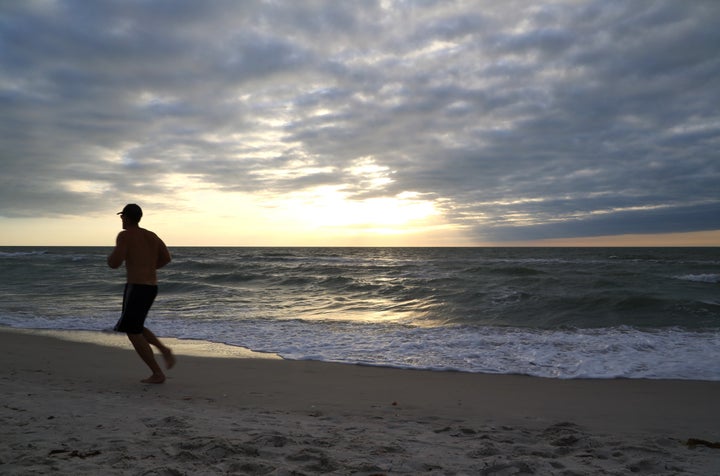 10. Clearwater Beach
Picture this: three miles of white, powdery sand, old-world shops and that welcoming village charm, and you've arrived at Clearwater Beach in St. Pete/ Clearwater. Stroll along the palm-fringed Beach Walk Promenade or be wowed by the fresh seafood at one of the boardwalk restaurants. Get your party on at sunset with the festival atmosphere at Pier 60 every night, which includes music, street performances and local artisans selling their wares.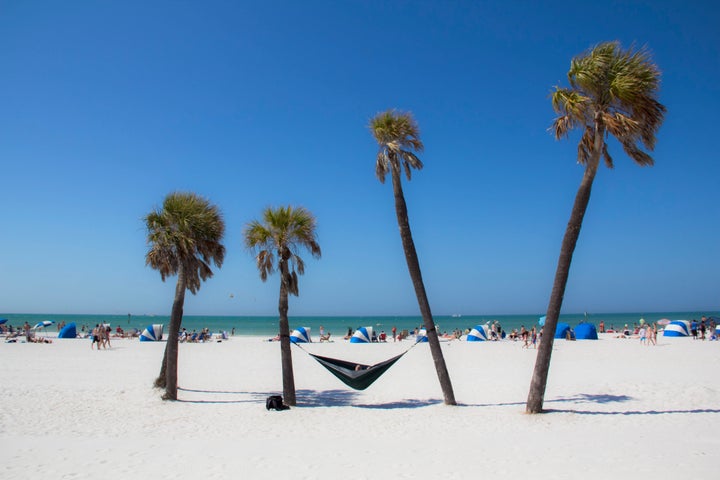 11. Caladesi Island State Park
A 20-minute boat ride away from Clearwater Beach (St. Pete/Clearwater) and 50 minutes from Tampa Bay, Caladesi Island State Park is consistently ranked among the top Florida beaches. It's easy to see why: since the beach is only accessible by boat, it has that secluded charm.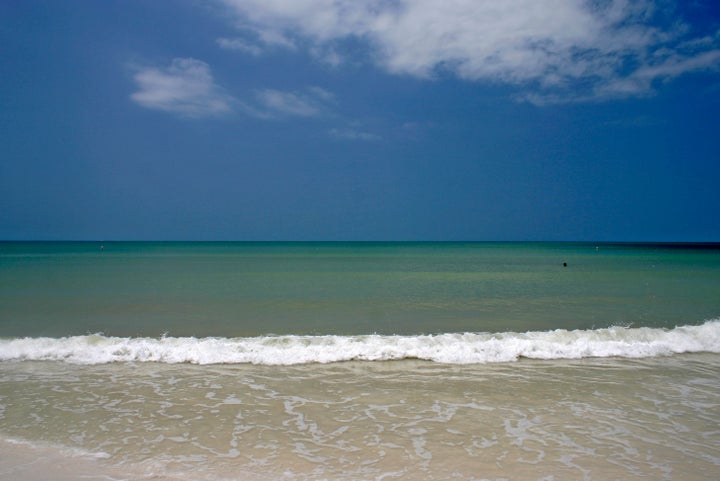 12. Fort De Soto State Park
One of Florida's gems, Fort de Soto State Park's North Beach in St. Pete/ Clearwater (a mere 40 minutes from Tampa Bay) is the place to get away from it all, reconnect with nature and bond with the sea birds. Re-wild yourself and go home feeling utterly revitalised.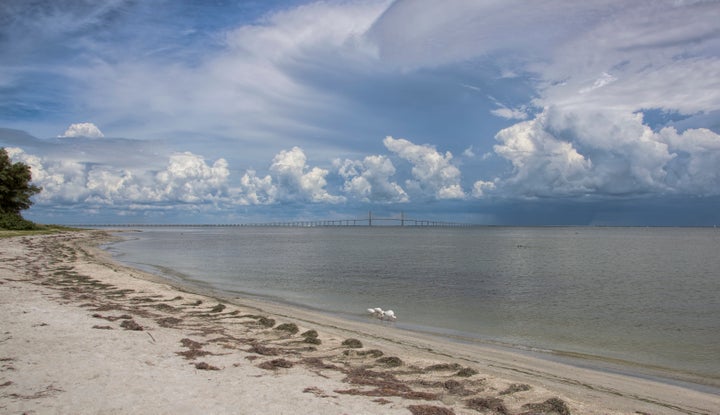 Fly to multiple locations in Florida with British Airways, for the ultimate sunshine break.