An app designed to tackle food waste has proven to be an accidental lifeline for people who are struggling to afford to feed themselves.
It's a simple premise: add your leftover food to the free app and someone will contact you asking if they can have it. They'll then come and collect it and use it for themselves. Alternatively, users are free to browse whats on offer to see if there's anything they want for themselves.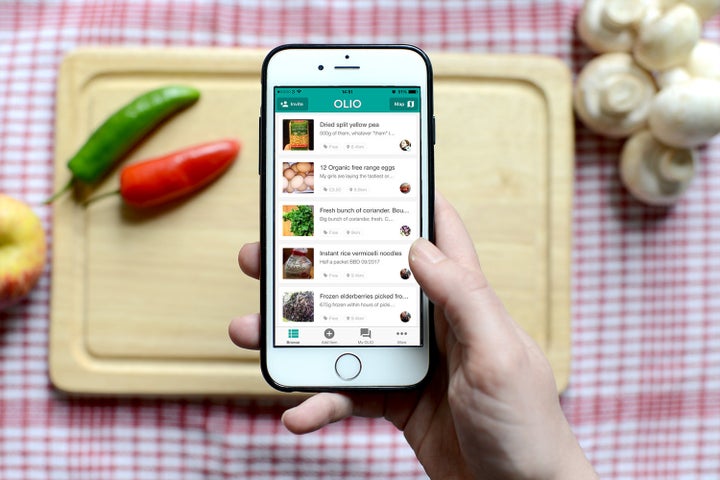 If it's not convenient for someone to pick up the food, users can leave it at a local drop point.
No matter if food is loose, raw, cooked, opened, unopened or whatever, as long as it's edible, OLIO will take it.
But while thousands of users have been using the app simply to combat food waste, there has been an unexpected side-effect: people in financial difficulty are now using it to feed themselves.
OLIO co-founder Tessa Cook told HuffPost UK: "We started to hear some very moving feedback from our Food Waste Hero volunteers. They save surplus food from shops and businesses and redistribute it to their local communities via the app.
"Many of our volunteers often said things like, 'volunteering for OLIO has given real meaning to my life because I'm getting users thanking me, saying they wouldn't have been able to feed their family tonight had it not been for OLIO'.
"One mother wasn't able to get a referral to a food bank, so she used the app to pick up staple items to feed herself and her young daughter."
"I have also personally met users who have used OLIO to supplement their diet in times of crisis. One mother wasn't able to get a referral to a food bank, so she used the app to pick up staple items to feed herself and her young daughter."
Viktorija Hazāne found herself struggling for money after suffering problems with being paid and disputes with a former employer.
She told HuffPost UK: "I quickly found a new job but until I waited to get paid I had to get the overdraft from my bank to cover travel, bills etc. There was no
money left for food. Not enough to eat three meals a day for sure.
"I have never used food banks, I don't know how they work and I think they are for people in much more need than I am. Also, I have very little time to search for them as I work long hours at my job and on my days of I get an occasional temp work.
"I discovered OLIO when looking for ways I could better my recycling as I started rinsing and collecting some of the packaging that my food came in. I generally like the idea of local people exchanging things without money being involved. Everything these days comes down to money, especially in London. Not in Olio.
"OLIO people provided me with bread and a few vegan meals those days I had literally nothing to eat. Dried beans were a real life saver as I had three packs that lasted a while. From the bread that became too dry I made breadcrumbs to make burgers from the beans I still had. I'm still struggling with money and keep a lookout for free food on Olio, so I don't have to decide whether to have food or take a bus to work."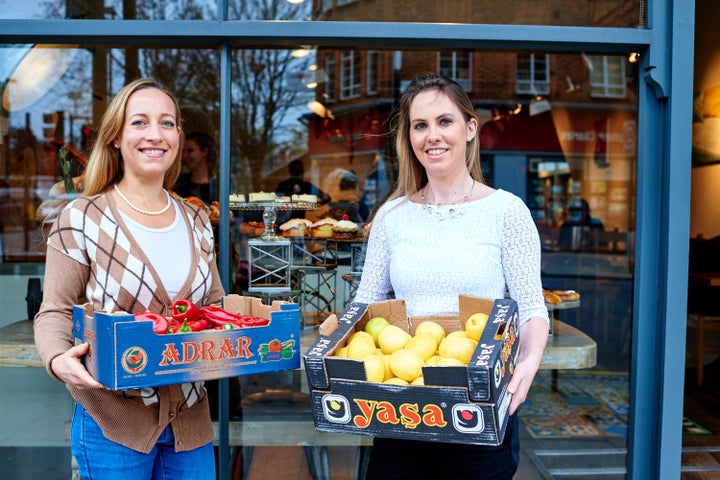 Cook, who launched the app in 2015, said that hearing stories about people using OLIO to help feed themselves left her feeling a mixture of emotions.
She explained: "Obviously, we are happy that good, nutritious food is being saved and getting into the hands of people that need it.
"Sometimes people feel a sense of shame when they are referred to a food bank so OLIO acts as a stigma-free alternative, that enables neighbours to come together and feel a sense of neighbourly connection.
"We also feel a sense of indignation. We think it's immoral that in 2017, in the 5th largest economy in the world, so many people are going without, while at the same time an obscene amount of food is going to waste. The latest statistics paint a depressing picture: There are 8 million in the UK who struggle to put food on the table while households collectively bin £13bn worth of food (£700 per family) each year.
"It just doesn't make sense and more needs to be done to tackle this shameful paradox."
After hearing stories such as Viktorija Hazāne's, the team at OLIO decided to run their Hidden Hunger campaign.
"[Hunger] doesn't just unravel in famine-struck corners of the developing world - it could be affecting the neighbours on your street."
Cook explained: "Firstly, we want to raise awareness that hunger comes in many forms. It doesn't just unravel in famine-struck corners of the developing world - it could be affecting the neighbours on your street, the people at your work, your friends and family.
"We must recognise that we are not immune to falling on hard times. It can happen to any of us. Many of us are just few paycheques away from economic hardship and many of us could just as easily suffer a disruptive jolt in our lives, leading to a slippery slope.
"Alongside sparking a conversation, ultimately our campaign seeks to galvanise people into action, through compassion, collective pressure, community action and neighbourly sharing.
"We think it's clear that not much is being done by politicians to solve this problem and so it's time for citizens to step up. Sharing your spare on OLIO, volunteering at a food bank, becoming a Food Waste Hero, campaigning and being politically engaged are simple and fun ways to help.
Cook explained that the issues of food waste and food poverty are linked, although it isn't quite as simple as one solving the other.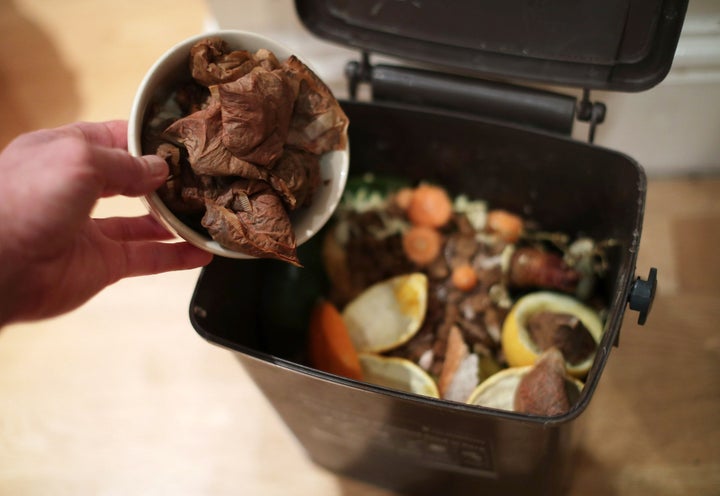 She said: "Saving food and redistributing to those in need is not the ultimate solution and sometimes it masks deeper cracks into what's really going on. As charities and food banks mobilise to meet this need, there is less pressure on the government to address the root causes of food poverty and this needs to be addressed urgently.
"Benefit cuts, sanctions, stagnating wages, increasing food costs and bills and zero hour contracts mean that more and more people are being faced with impossible choices and these are all caused by political decisions. People living in food poverty require significant structural assistance in their lives and to stop/reduce food waste requires systematic change.
"However, there is an intersection where they overlap and both problems can be addressed to everyone's benefit as a short term relief, but more needs to be done at a political level to tackle the root causes of these problems."