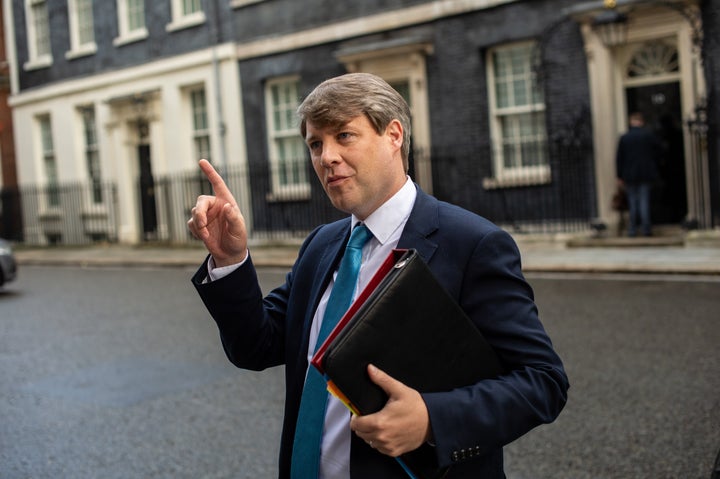 A former Tory minister has condemned Rishi Sunak's decision to give the green light to more oil and gas drilling in the North Sea.
Sunak has insisted that new oil and gas extraction from the North Sea is compatible with the UK's goal of achieving net zero by 2050.
He said it would also make Britain less reliant on having to import energy from abroad.
But in a blistering statement, Skidmore – who served in Boris Johnson's cabinet as energy minister – said it was a disastrous move for the country as well as the Conservatives.
He said: "It is on the wrong side of a future economy that will be founded on renewable and clean industries and not fossil fuels.
"It is on the wrong side of modern voters, who will vote with their feet at the next general election for parties that protect, and not threaten, our environment.
″And it is on the wrong side of history, that will not look favourably on the decision taken today."
Speaking in Aberdeenshire, where he also announced plans for a new carbon capture scheme, Sunak defended the move despite the mounting criticism from environmental campaigners.
He said: "It's really important for everybody to recognise that even in 2050 when we are at net zero, it is forecast that around a quarter of our energy needs will still come from oil and gas.
"What is important is that we get that oil and gas in the best possible way and that means getting it from here at home – better for our energy security, better for jobs but also better for the climate because if we're going to need it, it's far better to have it here at home rather than from halfway round the world."