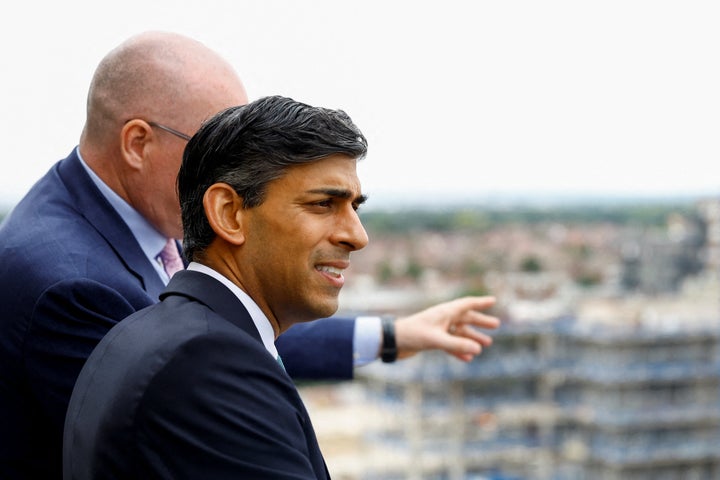 Rishi Sunak has infuriated people online after approving hundreds of new licences to drill for oil and gas in the North Sea.
The prime minister unveiled the new controversial policy just days after the climate crisis saw heatwaves trigger wildfires around the world, including in southern Europe.
Sunak has subsequently been accused of overlooking how anxieties around global warming are on the up.
Like many European countries, the UK was dependent on imported oil and gas from Russia prior to the Ukraine invasion.
Ukraine's allies decided to stop using all Russian fossil fuels as part of its sanctions against the country and its act of war – even though this meant energy prices soared and the cost of living crisis began in the UK.
This is partly why the government is now pushing to mine more local sources of fossil fuels.
Aside from this plan for new oil and gas licences, Sunak is also unveiling a strategy for a "clean" carbon capture scheme which Downing Street claims could support 50,000 new jobs.
However, this whole strategy is being perceived as an attempt to row back on the Tories' net zero pledges.
Labour, in the meantime, has proposed a block on all domestic new oil and gas drilling and plans to have zero-carbon electricity by 2030.
Shadow climate changes secretary Ed Miliband even accused Sunak of launching a "culture war on climate" after "13 years of failed tory energy policy".
And it's safe to say that people on the X platform – formerly known as Twitter – are pretty furious about Sunak's decision.